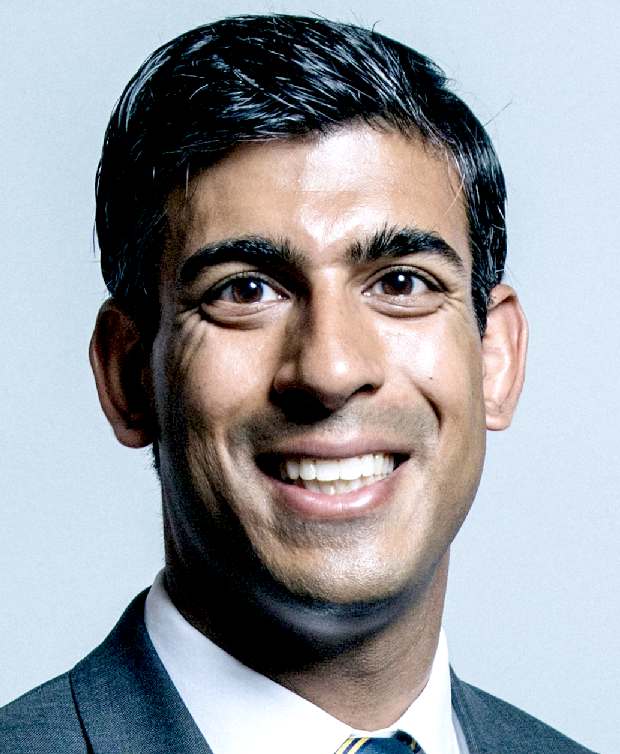 Rishi Sunak

Rishi Sunak is at least telling it like it is, despite being in Boris Johnson's cabinet. He is not dreaming airy fairy ideas of making the British working slaves row harder, like the shortest serving British Prime Minister; Liz Truss.
He has sacked Nadhim Zahawi, and now faces more sleaze with tax avoidance schemes in 2023.
The fact is they are rowing pretty hard anyway. Many doing second and third jobs, just to survive. What is needed is an equitable society, where productive workers are recognised and rewarded. Where there are affordable homes and energy, and food is secured.
It might pay to look at a bit of history. For example Henry VIII inherited a vast fortune and a prosperous economy from his father, who had been frugal. This fortune is estimated at £1,250,000 (the equivalent of £375 million today). By comparison, Henry VIII's reign was a disaster financially. He augmented the royal treasury by seizing church lands, but his heavy spending and long periods of mismanagement damaged the economy. This appears to be an enduring pattern adopted by modern Labour and Conservative politicians in the 20th and 21st centuries, leading to climate change and staggering national debts of £2.4 Trillion pounds, energy and cost of living crises.
Quarter Debt £billions as % GDP

2020 Q2 = £2,069.3 - 94.5%
2020 Q3 = £2139.0 - 98.8%
2020 Q4 = £2,204.8 - 102.5%
2021 Q1 = £2,223.0 - 103.8%
2021 Q2 = £2,296.4 - 103.0%
2021 Q3 = £2,332.9 - 102.7%
2021 Q4 = £2,382.8 - 102.8%
2022 Q1 = £2,365.4 - 99.6%

Source: Office for National Statistics - UK government debt and deficit
UK general government gross debt was £2,365.4 billion at the end of Quarter 1 (Jan to Mar) 2022, equivalent to 99.6% of gross domestic product (GDP). Leaving almost no reserves, taking the country to the brink in any language. Where growth is contrary to sustainable or circular economics. Simply because earth is being drained at the rate of 2.4 planets, of the ability of the world to produce. Meaning that, to start to get things under control, borrowing needs to reduce to £985 billion pounds at present GDP. A truly sustainable economy would not need any borrowings, but have reserves rather than debt, as in nature.
To get there, we need to think about building from the ground up. A difficult task, given the hole his forbears have dug for the citizens of the United Kingdom. But then it is their fault for voting in bullshit merchants. Who borrowed to keep things looking rosy, when in fact the ship was sinking as surely as the Titanic.
Banks should not be allowed to lend money the planet cannot afford. We need a different system to pretend paper money. One the bankers cannot super heat. We need a return to gold and silver coins, and a means to convert real coins into digital purchasing power, on a temporary basis. Such that the savings of those who have worked all their lives to retire, is not devalued by the exchange currency of any nation who is under-performing, or over lending.
Nonsense currencies like Crypto, should be made illegal, unless linked to a gold, food, or energy Standard.
Let us see if Jeremy Hunt can dig us out of the financial shit? While Mr Sunak has relented, and will attend COP27 at Sharm El-Sheikh in Egypt, November 2022. So well done to the new Prime Minister. We appreciate his efforts greatly, where they do not unduly burden businesses, and work to promote innovation and entrepreneurs - sadly lacking in a UK that no longer manufactures very much. We used to be the power house of the industrial world, but have given that away.
https://www.msn.com/en-gb/money/other/millions-face-new-tax-on-savings-as-uk-to-suffer-toxic-shock-of-longest-ever-recession/ar-AA13IoCC
https://www.msn.com/en-gb/money/other/world-plunging-towards-societal-collapse-as-era-of-cheap-money-ends/ar-AA13HmrR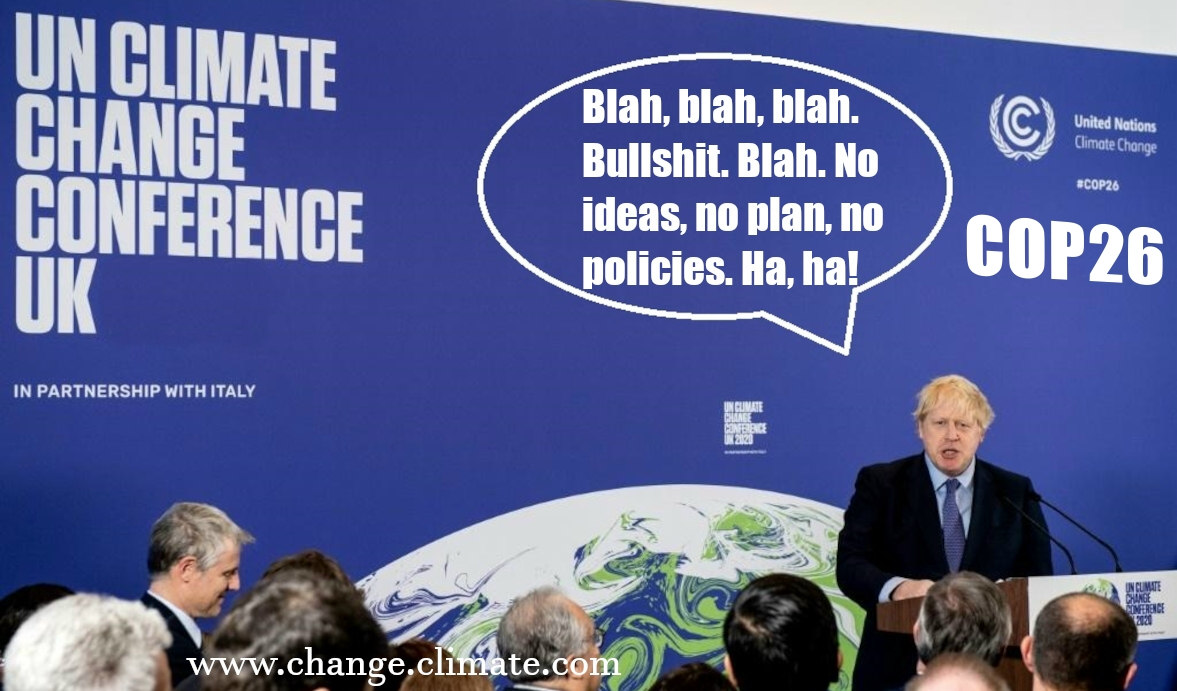 FOSSIL FOOLS - Geriatric politicians with 'climate-senile' policies will find in difficult to break away from their corrupt ways, as part time politicians with two jobs. Their main job being to find paid consultancy work, rather than craft policies and create statute that works to protect our voters from lung cancer, energy shortages and a lack of affordable (sustainable) housing.
The 'zerophobics' are the undertakers of the political world, sending millions of ordinary people to an early grave, while loading us with NHS, hospital and staff costs that would not be needed if we had clean air in our cities.
Basically, the longer you are in politics, the more likely you are to be exposed to bribes, from climate deniers, mostly fossil fuel and energy companies, looking to keep on pumping toxic fumes into the atmosphere, so they can keep making money. The political undertakers are working with them to keep hospitals stocked with cancer victims, adding to the £Trillions we owe as part of the national debt. Under Boris and Rishi Sunack, pensioner's saving have halved in real terms. They are blood sucking vampires, draining what little you had saved for your retirement.
CONTACT RISHI

Constituency Office:

Unit 1, Omega Business Village
Northallerton, DL6 2NJ

Telephone: 01609 765330

Email: rishi.sunak.mp@parliament.uk

Westminster Office
House of Commons
London, SW1A 0AA

Tel: 020 7219 5437

Email as Chancellor: CEU.enquiries@hmtreasury.gov.uk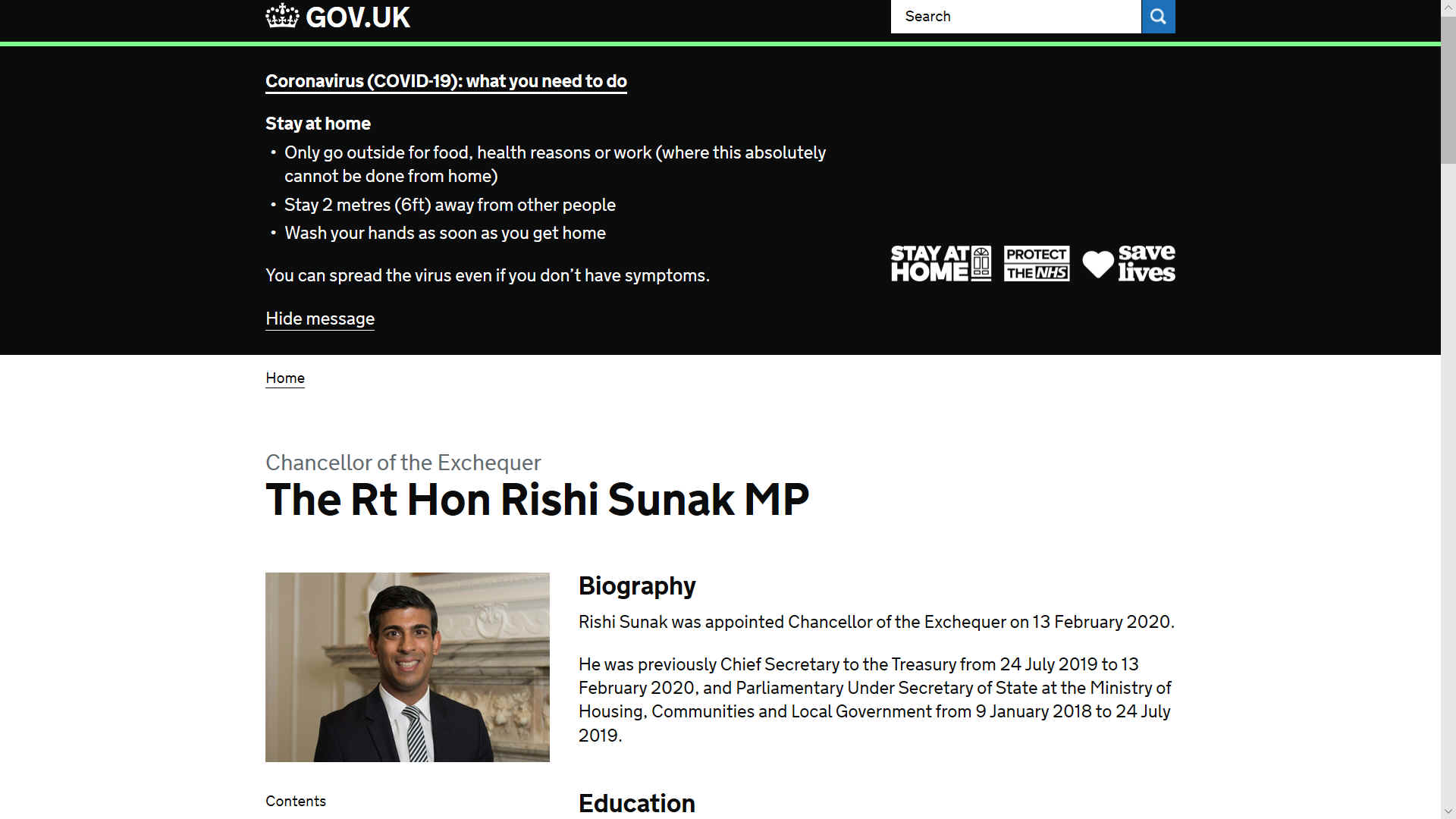 CABINET MPS -MARCH 2020
Chancellor Exchequer

Priti Patel

Home Secretary

Dominic Raab

Foreign Secretary

Michael Gove

Chancellor D. Lancaster

Ben Wallace

Defence Secretary

Matt Hancock

Health & Social Care

Liz Truss

International Trade

Gavin Williamson

Education

Oliver Dowden

Culture

Alok Sharma

MP Reading West

Robert Jenrick

Housing, Local Gov.

Therese Coffey

Work & Pensions

Robert Buckland

Justice

Anne-Marie Trevelyan

International Dev.

Transport

George Eustice

Environment

Brandon Lewis

Northern Ireland

Alister Jack

Scottish Sec. State

Simon Hart

Welsh Sec. State

Baroness Evans

Leader Lords

Amanda Milling

Party Chairman

Jacob Rees-Mogg

Leader Commons

Mark Spencer

Chief Whip

Suella Braverman

Attorney General

Stephen Barclay

Treasury Sec.
CONSERVATIVE MPS 2017-2020
Boris Johnson - Prime Minister

MP Uxbridge & South Ruislip

MP for Richmond, Yorkshire

MP Welwyn Hatfield

Philip Hammond

MP Runnymede & Weybridge

Alok Sharma

MP Reading West

Damian Green

MP for Ashford

Gavin Williamson

MP South Staffordshire

Liam Fox

MP North Somerset

David Lidlington

MP for Aylesbury

Baroness Evans

MP Bowes Park Haringey

Jeremy Hunt

MP South West Surrey

Justine Greening

MP for Putney

Chris Grayling

MP Epsom & Ewell

Karen Bradley

MP Staffordshire Moorlands

Michael Gove

MP Surrey Heath

David Gauke

MP South West Hertfordshire

Sajid Javid

MP for Bromsgrove

James Brokenshire

MP Old Bexley & Sidcup

Alun Cairns

MP Vale of Glamorgan

David Mundell MP

Dumfriesshire Clydes & Tweeddale

Patrick McLoughlin

MP Derbyshire Dales

Greg Clark

MP Tunbridge Wells

Penny Mordaunt

MP Portsmouth North

Andrea Leadsom

MP South Northamptonshire

Jeremy Wright

MP Kenilworth & Southam

Liz Truss

MP South West Norfolk

Brandon Lewis

MP Great Yarmouth

MP

Nus Ghani

MP Wealden

Huw Merriman

MP Battle

Steve Double

MP St Austell & Newquay

Sarah Newton

MP Truro & Falmouth

Rebecca Pow

MP Taunton Deane

Jacob Rees-Mogg

MP Somerset

Gavin Williamson

MP Staffordshire

Thérèse Coffey

MP Suffolk Coastal

Caroline Ansell

MP Eastbourne

.

David Davis

MP Haltemprice & Howden

Claire Perry

MP for Devizes

Amber Rudd

MP Hastings & Rye

.

Theresa May - former PM

MP for Maindenhead

David Cameron

Former Prime Minister

John Major

Former Prime Minister

Margaret Thatcher

Former Prime Minister
UK POLITICS

The United Kingdom has many political parties, some of which are represented in the House of Commons and the House of Lords. Below are links to the websites of the political parties that were represented in the House of Commons after the 2015 General Election:
CO-OPERATIVE PARTY
DEMOCRAT UNIONIST PARTY
PLAID CYMRU
SINN FEIN
SOCIAL DEMOCRATIC AND LABOUR PARTY
UK INDEPENDENCE PARTY
ULSTER UNIONIST PARTY
Social Democratic and Labour Party
SIX (SUGGESTED) STEPS TOWARD A COOLER PLANET
1. TRANSPORT: Phase out polluting vehicles. Governments aim to end the sale of new petrol, and diesel vehicles by 2040 but have no infrastructure plan to support such ambition. Marine transport can be carbon neutral. Zero carbon shipping is gaining ground with offshore solar boat racers reaching 35knots (Delft University @ Monaco 2019). The first solar powered circumnavigation record was set in 2012 by PlanetSolar. That record could be halved by another contender on the drawing board.
2. RENEWABLES: Renewable energy should replace carbon-based fuels (coal, oil and gas) in our electricity, heating and transport. We are well on the way to that with solar and wind power now price competitive to fossil fuels.
3. HOUSING: On site micro or macro generation is the best option, starting with new build homes that are affordable and built of wood for improved insulation and carbon lock. New units might not need planning consents if energy self-sufficient, or very nearly so. Planning consents should be struck for genuinely affordable/sustainable housing and self builds where cost is below £50,000. See letter to Nus Ghani July 2019.
4. AGRICULTURE: We need trees to absorb carbon emissions from a growing population, flying, and to build new homes. Reducing food waste and promoting less energy intensive eating habits such as no meat Mondays.
5. INDUSTRY: Factories should be aiming for solar heating and onsite renewable energy generation. This could be done simply by making it a 106 type (mitigation) condition of new builds that they include solar heating and photovoltaic panels. Too many units were built in the last 3 years without climate friendly features, such as EV charging points.
6. POLITICS: - National governing bodies need to adopt rules to eliminate administrative wastages, restrain local authority empire building, scale down spending on war machines, educate the public and support sustainable social policies that mesh with other cultures transparently. Ban kleptocratic policies. Open your doors to transparency and a new era of honest politics. Local authorities are famous for finding the loopholes to keep on doing favours for mates. Simply close those loopholes with binding statute. Any gray areas should be made black and white in writing. Even then councils will break the law, so introduce a task force to prosecute offending local authorities..
LINKS & REFERENCE
https://www.wealdenconservatives.com/news/affordable-wealden-homes
https://www.moneywise.co.uk/news/2020-03-11/budget-2020-ps600-billion-boost-britains-infrastructure
https://www.theguardian.com/uk-news/2020/mar/11/sunak-budget-regions-liverpool-hull-chancellor-infrastructure
https://www.cityam.com/budget-2020-chancellor-rishi-sunak-promises-record-infrastructure-spend/
https://www.gov.uk/government/people/rishi-sunak
https://en.wikipedia.org/wiki/Rishi_Sunak
https://www.rishisunak.com/
https://www.politicshome.com/news/article/rishi-sunak-heaps-praise-on-sajid-javid-just-weeks-after-replacing-him-as-chancellor
CLIMATE CHANGE COP HISTORY
| | |
| --- | --- |
| 1995 COP 1, BERLIN, GERMANY | 2008 COP 14/CMP 4, POZNAN, POLAND |
| 1996 COP 2, GENEVA, SWITZERLAND | 2009 COP 15/CMP 5, COPENHAGEN, DENMARK |
| 1997 COP 3, KYOTO, JAPAN | 2010 COP 16/CMP 6, CANCUN, MEXICO |
| 1998 COP 4, BUENOS AIRES, ARGENTINA | 2011 COP 17/CMP 7, DURBAN, SOUTH AFRICA |
| 1999 COP 5, BONN, GERMANY | 2012 COP 18/CMP 8, DOHA, QATAR |
| 2000:COP 6, THE HAGUE, NETHERLANDS | 2013 COP 19/CMP 9, WARSAW, POLAND |
| 2001 COP 7, MARRAKECH, MOROCCO | 2014 COP 20/CMP 10, LIMA, PERU |
| 2002 COP 8, NEW DELHI, INDIA | 2015 COP 21/CMP 11, Paris, France |
| 2003 COP 9, MILAN, ITALY | 2016 COP 22/CMP 12/CMA 1, Marrakech, Morocco |
| 2004 COP 10, BUENOS AIRES, ARGENTINA | 2017 COP 23/CMP 13/CMA 2, Bonn, Germany |
| 2005 COP 11/CMP 1, MONTREAL, CANADA | 2018 COP 24/CMP 14/CMA -, Katowice, Poland |
| 2006 COP 12/CMP 2, NAIROBI, KENYA | 2019 COP 25/CMP 15/CMA -, Santiago, Chile |
| 2007 COP 13/CMP 3, BALI, INDONESIA | |
DESERTIFICATION COP HISTORY
| | |
| --- | --- |
| COP 1: Rome, Italy, 29 Sept to 10 Oct 1997 | COP 9: Buenos Aires, Argentina, 21 Sept to 2 Oct 2009 |
| COP 2: Dakar (Senegal), 30 Nov to 11 Dec 1998 | COP 10: Changwon (South Korea), 10 to 20 Oct 2011 |
| COP 3: Recife (Brazil), 15 to 26 Nov 1999 | COP 11: Windhoek (Namibia), 16 to 27 Sept 2013 |
| COP 4: Bonn (Germany), 11 to 22 Dec 2000 | COP 12: Ankara (Turkey), 12 to 23 Oct 2015 |
| COP 5: Geneva (Switzerland), 1 to 12 Oct 2001 | COP 13: Ordos City (China), 6 to 16 Sept 2017 |
| COP 6: Havana (Cuba), 25 August to 5 Sept 2003 | COP 14: New Delhi (India), 2 to 13 Sept 2019 |
| COP 7: Nairobi (Kenya), 17 to 28 Oct 2005 | COP 15: 2020 |
| COP 8: Madrid, Spain, 3 to 14 Sept 2007 | COP 16: 2021 |
BIODIVERSITY COP HISTORY
| | |
| --- | --- |
| COP 1: 1994 Nassau, Bahamas, Nov & Dec | COP 8: 2006 Curitiba, Brazil, 8 Mar |
| COP 2: 1995 Jakarta, Indonesia, Nov | COP 9: 2008 Bonn, Germany, May |
| COP 3: 1996 Buenos Aires, Argentina, Nov | COP 10: 2010 Nagoya, Japan, Oct |
| COP 4: 1998 Bratislava, Slovakia, May | COP 11: 2012 Hyderabad, India |
| EXCOP: 1999 Cartagena, Colombia, Feb | COP 12: 2014 Pyeongchang, Republic of Korea, Oct |
| COP 5: 2000 Nairobi, Kenya, May | COP 13: 2016 Cancun, Mexico, 2 to 17 Dec |
| COP 6: 2002 The Hague, Netherlands, April | COP 14: 2018 Sharm El-Sheikh, Egypt, 17 to 29 Nov |
| COP 7: 2004 Kuala Lumpur, Malaysia, Feb | COP 15: 2020 Kunming, Yunnan, China |
UN CLIMATE ACTION PORTFOLIOS
1. Finance
2. Energy Transition
3. Industry Transition
4. Nature-Based Solutions
5. Cities and Local Action
6. Resilience and Adaptation
7. Mitigation Strategy
8. Youth Engagement & Public Mobilization
9. Social and Political Drivers