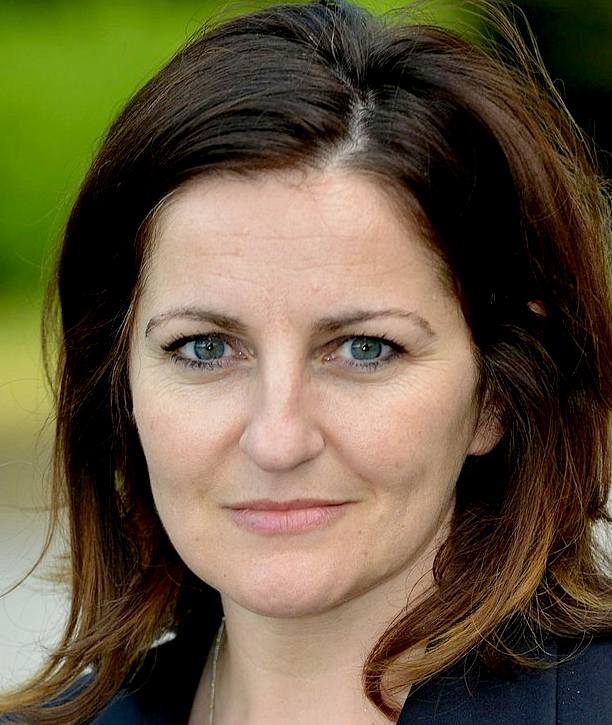 CAROLINE ANSELL - MP for Eastbourne 2015 - 2017, re-elected 2019
Caroline Julie Porte Ansell was born in Eastbourne in January of 1971. She is a Conservative Party politician in the United Kingdom. She served as a local councillor for the Meads Ward on Eastbourne Borough Council from 2012 to 2015 winning the election by a landslide and becoming deputy opposition leader with the shadow portfolio for community including housing, as well as MP for Eastbourne from 2015 to 2017, and then after re-election, from 2019 under Boris Johnson as Prime Minister during Brexit.

Ansell was selected by her local party membership to stand as the Conservative Party candidate in the 2015 general election. Ansell won the competitive selection for one of her party's top target seats against candidates with health, law and military backgrounds, including two of her future parliamentary colleagues Ben Howlett and Alberto Costa.

Against predictions she beat Stephen Lloyd, the Liberal Democrat incumbent, with a majority of 733 votes, having been described before the election by a columnist in The Independent newspaper as "a terrific candidate…eloquent, personable and clearly knows and loves the town". She then went on to serve the constituency of Eastbourne for two years.

Ansell exerted influence with ministers to enable substantial investment into the town. This included £75 million to improve the A27 a major problem for Eastbourne[ and £5 million from the government's Local Growth Fund Round 3 programme given to the town's Devonshire Park development and a share of £13.2 million earmarked for Sovereign Harbour from the same pot of money.

Ansell was instrumental in helping an American Eastbourne resident and mother Katy Garlington, who was allowed to stay in the UK after Ansell intervened with the Home Office and persuaded the then immigration minister James Brokenshire to stop her deportation.

Another Eastbourne resident Atterbell Maplanka was released from custody over immigration issues after another intervention from Ansell. Ansell also championed the campaign by victims of revenge porn offender Olly Whiting to obtain justice for his crimes after he posted content on a US website, working with local police, Sussex PCC Katy Bourne and the then-Home Secretary, Theresa May.

Ansell worked with local Eastbourne actress Lauren Backler and her campaign to reduce the bowel cancer screening age from 60 to 50 in England to bring it in line with Scotland. Backler lost her mother to the disease and Ansell organised a parliamentary debate on the issue and lobbied ministers to look into the lowering the age to 50. Backler became a champion for the charity Bowel Cancer UK and raised awareness of the condition and its symptoms.

Ansell was defeated in the 2017 general election by 1,609 votes; the seat was regained by Stephen Lloyd for the Liberal Democrats. A poorly received Conservative manifesto and tactical voting were blamed for the defeat.

Ansell was the first female MP to represent the constituency and credits her mother for giving her ambition.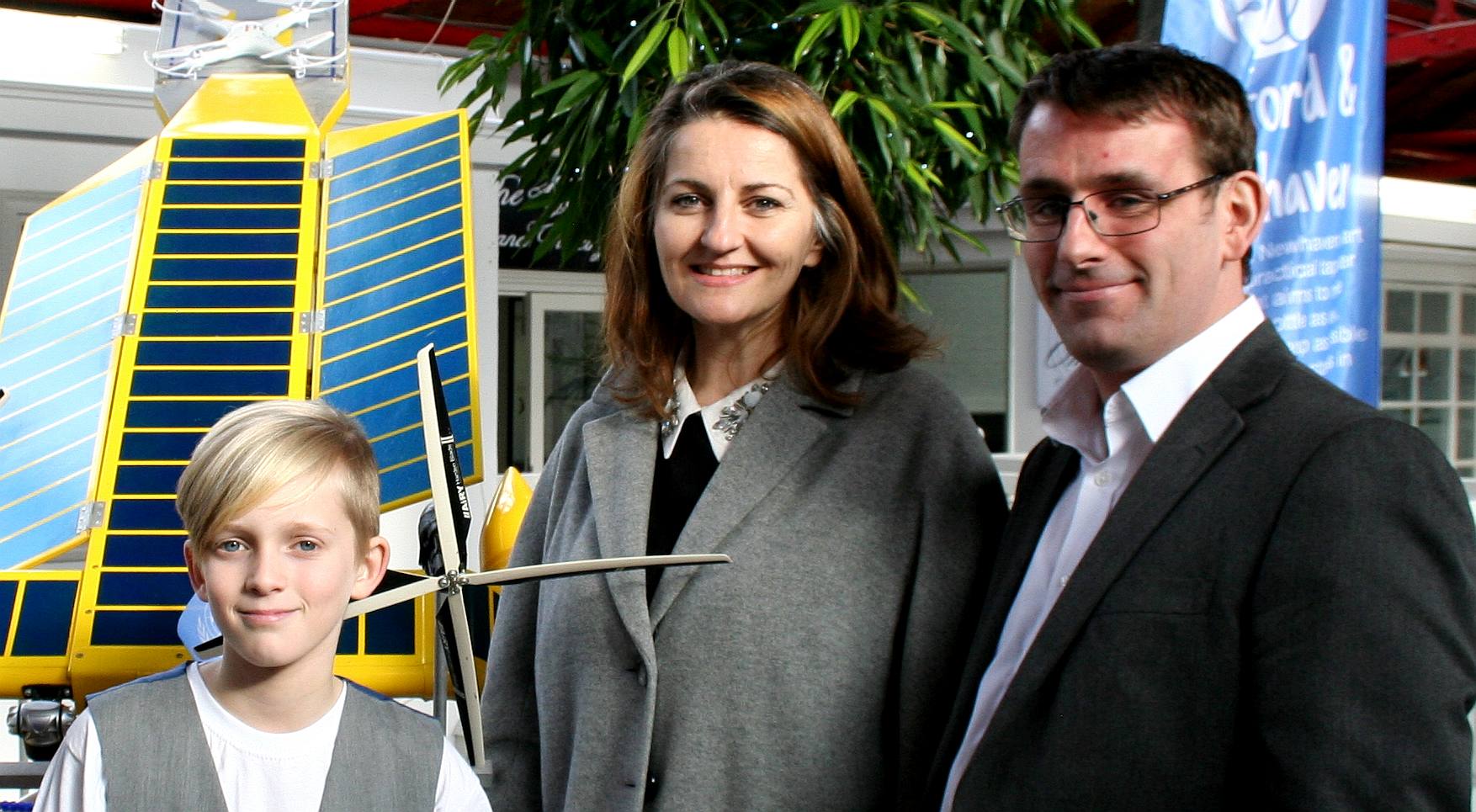 OCEAN POLLUTION - Plastic waste is an all-party problem, an issue that is so big in terms of food security and marine conservation that everyone agrees we must do something to stem the tide. In the UK, our Parliament has already banned single use plastic in the House of Commons. Caroline Ansell (centre) is the former Conservative MP for Eastbourne, also very concerned at the problems we are facing globally. The United Kingdom is nowhere near as bad as some overseas polluters, but even here we have beaches strew with plastic after each storm washes up another batch. Chris Close (SeaVax project director -right) spoke at this event about the difficulty obtaining funding for high tech research that is undertaken by not for profit organisations. Photograph courtesy of the Cleaner Ocean Foundation Ltd, © 26-01-19.
PARLIAMENTARY COMMITTEES

Ansell served as member of the cross-party Ecclesiastical Committee and the Environmental Audit Select Committee of the Parliament of the United Kingdom. The latter committee was influential in highlighting the danger microbeads in cleaning products held for marine life. Other notable green initiatives she was involved in included her support for Beachy Head East becoming a Marine Conservation Zone.

She also chaired the Education group within the Conservative Party's own 1922 Committee. where she stated that her ambitions were to improve standards of education and sat on several All Party Parliamentary Groups including the APPG on disability and she was vice-chair of the WASPI APPG the campaign to obtain transitional pension arrangements for women born mainly in the 1950s who have missed out due to pension equalisation legislation brought in during the 2010-2015 parliament There was much criticism of her predecessor Stephen Lloyd, over this issue as he had sat on the bill committee looking at the legislation that disadvantaged hundreds of thousands of women across the UK and had voted for the bill in parliament when he was an MP.

BREXIT

Ansell voted to leave the EU at the 2016 referendum in line with her constituency who voted by 57% to 43% to do the same. Prior to making her intention to vote for Brexit, Ansell organised and chaired the largest debate on the issue in the south east of England. The Big Eastbourne EU debate took place at the 1680-capacity Congress Theatre in the town on 26 May 2016 after the 900-seat Winter Garden was too small for the numbers who wanted to attend.
CONSERVATIVE MPS 2017-2019
Theresa May - Prime Mnister

MP for Maindenhead

Damian Green

MP for Ashford

Philip Hammond

MP Runnymede & Weybridge

Boris Johnson

MP Uxbridge & South Ruislip

Amber Rudd

MP Hastings & Rye

David Davis

MP Haltemprice & Howden

Gavin Williamson

MP South Staffordshire

Liam Fox

MP North Somerset

David Lidlington

MP for Aylesbury

Baroness Evans

MP Bowes Park Haringey

Jeremy Hunt

MP South West Surrey

Justine Greening

MP for Putney

Chris Grayling

MP Epsom & Ewell

Karen Bradley

MP Staffordshire Moorlands

Michael Gove

MP Surrey Heath

David Gauke

MP South West Hertfordshire

Sajid Javid

MP for Bromsgrove

James Brokenshire

MP Old Bexley & Sidcup

Alun Cairns

MP Vale of Glamorgan

David Mundell MP

Dumfriesshire Clydes & Tweeddale

Patrick McLoughlin

MP Derbyshire Dales

Greg Clark

MP Tunbridge Wells

Penny Mordaunt

MP Portsmouth North

Andrea Leadsom

MP South Northamptonshire

Jeremy Wright

MP Kenilworth & Southam

Liz Truss

MP South West Norfolk

Brandon Lewis

MP Great Yarmouth

MP

Nus Ghani

MP Wealden

Huw Merriman

MP Battle

Steve Double

MP St Austell & Newquay

Sarah Newton

MP Truro & Falmouth

Rebecca Pow

MP Taunton Deane

Jacob Rees-Mogg

MP Somerset

Nadine Dorries

MP

Gavin Williamson

MP Staffordshire

Thérèse Coffey

MP Suffolk Coastal

.

.

.

.

David Cameron

Former Prime Minister

Margaret Thatcher

Former Prime Minister
MP
The EU provides funding to its member states, guidance and support in return for compliance with rules that are made democratically by the European Parliament in Brussels. After Brexit, it is unclear how Britain might work with European consortium members if there is no deal before parting company with the Union.
UK POLITICS

The United Kingdom has many political parties, some of which are represented in the House of Commons and the House of Lords. Below are links to the websites of the political parties that were represented in the House of Commons after the 2015 General Election:
SOCIAL DEMOCRATIC AND LABOUR PARTY
Social Democratic and Labour Party
We are concerned with how the make up of the above parties and (reasonably) popular policies may affect the Wealden district, because we are all brothers on two islands in the Atlantic Ocean and what we do or fail to do is likely to rebound on ourselves and our fellow man in other nations around the world. How we act today influences policies in other countries in our global community. It is not just about us and our patch.
DISTRICT & BOROUGH COUNCILS A TO Z
East Sussex has five District and Borough Councils, each with a border on the coast. From west to east they are:
There is also East Sussex County Council as the provider of services to the 5 East Sussex districts.
As near neighbours and with councils now sharing facilities and working together, these area of Sussex are included in our remit and an area where climate change and affordable housing are issues that need urgent attention. Where the coastline is a feature in every Council, Blue Growth is a food security issue, especially where this side of of our local economy is under-exploited.