ALOK SHARMA - PRESIDENT COP 26, SCOTLAND 2021

Alok Sharma (born 7 September 1967) is a British politician, serving as the Secretary of State for Business, Energy and Industrial Strategy from February 2020 in Boris Johnson's cabinet.
He was also appointed President of the United Nations Conference of the Parties, COP26, CMP16, CMA3, that was to be held in Glasgow, Scotland between 9-20th November 2020. Mr Sharma replaced Claire Perry as climate summit chief in a surprising move by Boris Johnson, where Mrs Perry had given up her position as an MP to be able to take on the challenge. The event was cancelled, resuming in November 2021, a brake on climate negotiations that has allowed more unrestrained development - manifesting itself as floods, bush fires and heat waves all over the world. There are also serious water shortages, causing riots from understandable civil unrest - at leaders doing it all wrong.
Alok was previously the Secretary of State for International Development from July 2019 to February 2020. He was elected in 2010 as the Conservative Member of Parliament for Reading West. We aver that political musical chairs that puts a minister in a position for just a few months is time wasting and adds to the carbon footprints of the administration. Nobody is going to make an impact in seven months. The administration suffers from a reputation for unreliability, and not really knowing what it is doing and tax dollars are wasted. Tax dollars that we have already paid for in fossil fuels.

Sharma previously served as Housing Minister between 2017 and 2018, and as Employment Minister from 2018 to 2019. In the UK thousands of houses have been built after the floodgates were opened to unsustainable development in the countryside. The idea was to blackmail developers into building 30% of the new stock as affordable. It never happened because there were no too many loopholes for kleptocratic councils to make a fast buck - never mind the climate emergency they were helping to fuel.
The Nolan Report was supposed to change council practices to outlaw cozy positions of trust being abused. That did not work either. Greg Clark made an effort to secure land for affordable housing with the 2012 National Planning Policy Document. But that did not work either. The fact is that young families cannot get on the housing ladder at genuinely affordable prices because land is not being compulsorily purchased, or otherwise earmarked for affordable housing (only).
As an example of councils behaving badly, Wealden have proven themselves to be one of the most corrupt councils over many years, leading to a Petition in 1997, where the police did not investigate the reported misuses of authority - but, it is alleged, conspired to cover it up. The situation remains largely unchanged, where some of the old staff are still in residence, clearly passing on their bad habits, infecting the newcomers. Lord Nolan QC was wasting his time.

Sharma was elected as the MP for Reading West in 2010, winning a majority of 6,004 after the retirement of Martin Salter. At the 2017 general election, he won his seat with a reduced margin, a majority of 2,876.

On being re-elected, Sharma wrote on his website: "Having grown up locally in Reading and being very much a local Reading man, I am delighted to have been re-elected for a constituency in my home town."

Sharma served as a member of the Science and Technology Select Committee between July 2010 and February 2011 and the Treasury Select Committee between September 2014 and March 2015.

During Sharma's time on the Treasury Select Committee, the committee investigated how financial services customers were treated and Sharma was critical of banks for mis-selling products to customers.

Sharma was Conservative Party Vice-Chairman from 2012 to 2015 and co-chairman of Conservative Friends of India in 2014.In September 2011, Sharma was appointed Parliamentary Private Secretary (PPS) to Mark Hoban, the then Financial Secretary to the Treasury. During his time as a PPS, Sharma sat on a number of public bill committees including two finance bills, the 2013 Banking Reform Bill and the 2011 Pensions Bill. He also served as PPS to Sir Oliver Letwin, the former Chancellor of the Duchy of Lancaster who had overall responsibility for the Cabinet Office. In 2016, Sharma was appointed as the Prime Minister's "Infrastructure Envoy to India".

Sharma was Parliamentary Under Secretary of State at the Foreign and Commonwealth Office from July 2016 to June 2017.

In June 2017, Sharma was appointed Housing Minister replacing Gavin Barwell who lost his seat in 2017 general election.

As the Minister of State for Housing, Sharma was responsible for the Government's response to the Grenfell Tower fire. He attracted media attention when he was visibly moved while making a statement to the House of Commons on 5 July 2017. We need people in office who care.
In January 2018, he became the Minister of State for Employment. The less said about this the better. Employment prospects in a country that no longer makes anything, means working in services, banking, insurance, and retail, but not creating much, unless you are in music or films. There is also a skills shortage, and yet Britain has a reputation for innovation. Mostly, seed innovation is stifled by council red tape, tending to make the UK uncompetitive. Even so we do produce the odd Dyson, a breed of die hard inventors that manage to bounce from one idea to another, improving products as they go.
Sharma was appointed Secretary of State for International Development by Boris Johnson following the resignation of Rory Stewart in July 2019. Upon ascending to the role, he said: "I am delighted... We will work across the whole of government to deliver Brexit and make sure UK aid is tackling global challenges that affect us all."
In October, Sharma stated he wanted to use the UK leverage over the World Bank to focus the use of the nineteenth International Development Association fund on fighting climate change, building sustainable economies and promoting women's rights.
At time of writing, the UK has the only statute in the world binding the country to reduce greenhouse gases in the Climate Change Act 2008. As such the United Kingdom is the world leader for change (in theory) that other countries will be looking to as an example (good or bad) of how to make things work, or not work. It will be interesting to see how things pan out.
Sharma was appointed the Secretary of State for Business, Energy and Industrial Strategy in February 2020 following the sacking of Andrea Leadsom. We have high hopes for Mr Sharma and wish him success in Glasgow in November 2020.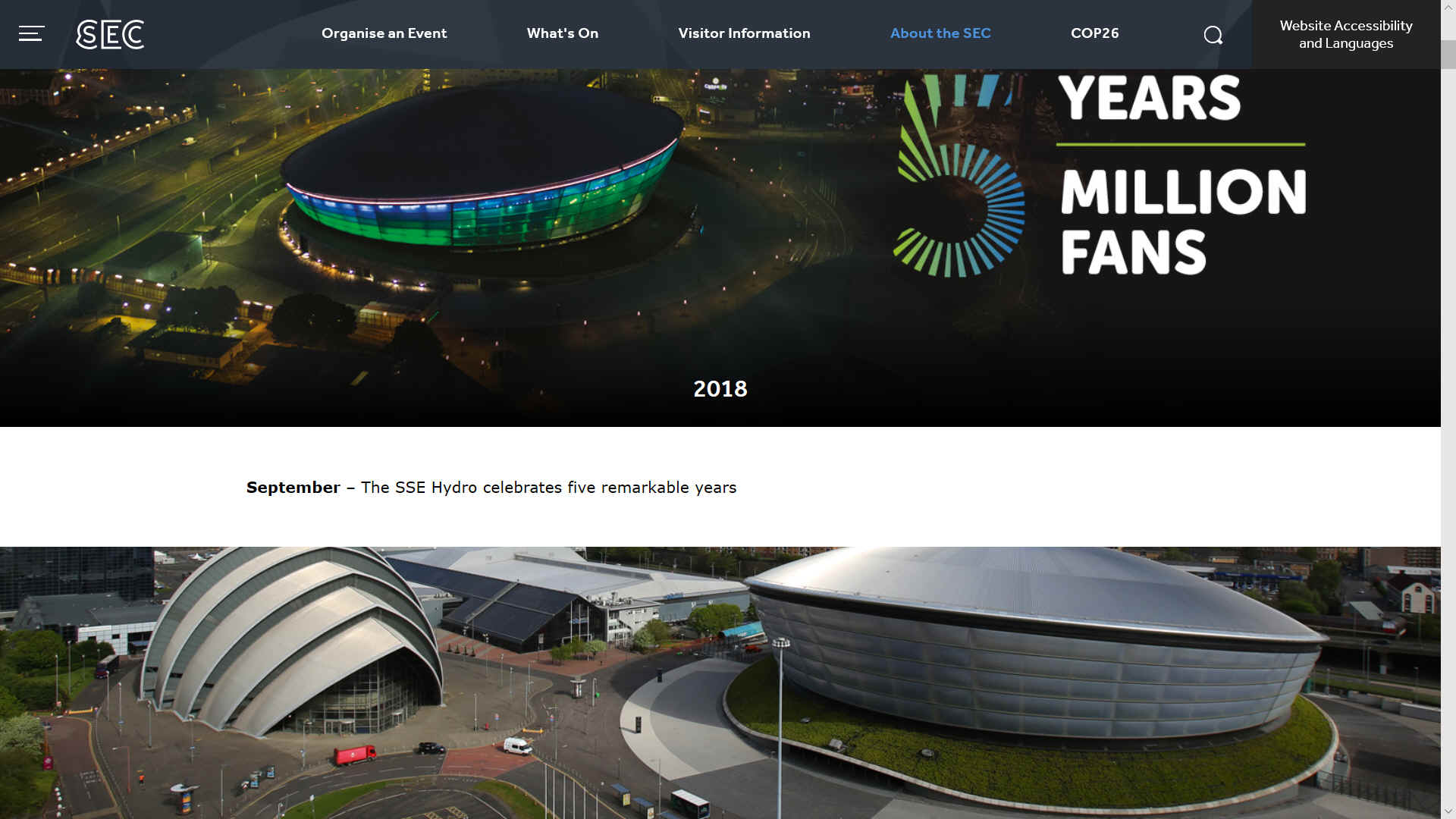 ALOK IN READING
Alok has also successfully campaigned to deliver government investment in local infrastructure, including improvements at Reading, Tilehurst, Theale, Pangbourne and Reading West stations and the extension of Crossrail to Reading, as well as campaigning to increase the number of Standard Class carriages on First Great Western trains.
He has helped to deliver funding to cut road congestion and for flood alleviation projects across west Reading, including the Purley Bund.
Alok has worked with local school and parent groups, like All Saints Junior School, The Wren School and Purley Primary School, to deliver extra government funding and ensure that we have much needed extra school places being created.
Alok has worked with local campaign groups to fight unsustainable development on green spaces like Pincents Hill and scale back housing on the Bath Road Reservoir site. He is committed to campaigning against any unsustainable development across Reading West.
Alok is a big supporter of local businesses. He has supported businesses like the Tesco Distribution Centre in Whitley to deliver new jobs in Reading and has organised local business export seminars, helped deliver reductions in business rates for local businesses and campaigned for faster broadband.
A keen supporter of local charities, faith groups and volunteers across Reading, he has championed the excellent and selfless work they all do.
ALOK ON THE BUDGET
Rishi Sunack's Budget marks the start of record levels of investment in the people's priorities – infrastructure, the NHS and public services – to ensure the promises in December's General Election are kept and the potential of every part of the United Kingdom, including the South East, is unleashed.

The National Insurance threshold will increase to £9,500 this April, benefitting 31 million people with a typical employee saving over £100 in 2020. In addition, the National Living Wage will increase by 6.2% to £8.72 from April. Increases in the National Insurance threshold and the National Living Wage announced in the Budget will mean families keep more of the money they earn, while tens of millions of pounds of investment in the region's roads, rail, housing, broadband and flood defences will ensure everyone can have the same chances and opportunities in life wherever they live.
Thanks to the Budget's measures, someone working full-time on the minimum wage in the South East will be over £5,200 better off compared to ten years ago when the Conservatives came into office.

The Budget has also committed to a new £3 billion Skills Fund to ensure people gain the skills they need to get rewarding well-paid jobs. Additionally, now we have left the EU, the Government will abolish the tampon tax from 1 January 2021 and reduce the cost of essential sanitary products for women in the UK.

It will provide £83 million of additional funding for local road maintenance in the South East through the Potholes Fund in 2020-21. It will provide £29 million a year by 2023-24 to support primary school PE teaching, ensuring children are getting an active start to life and £90 million a year to introduce an Arts Premium to secondary schools in England.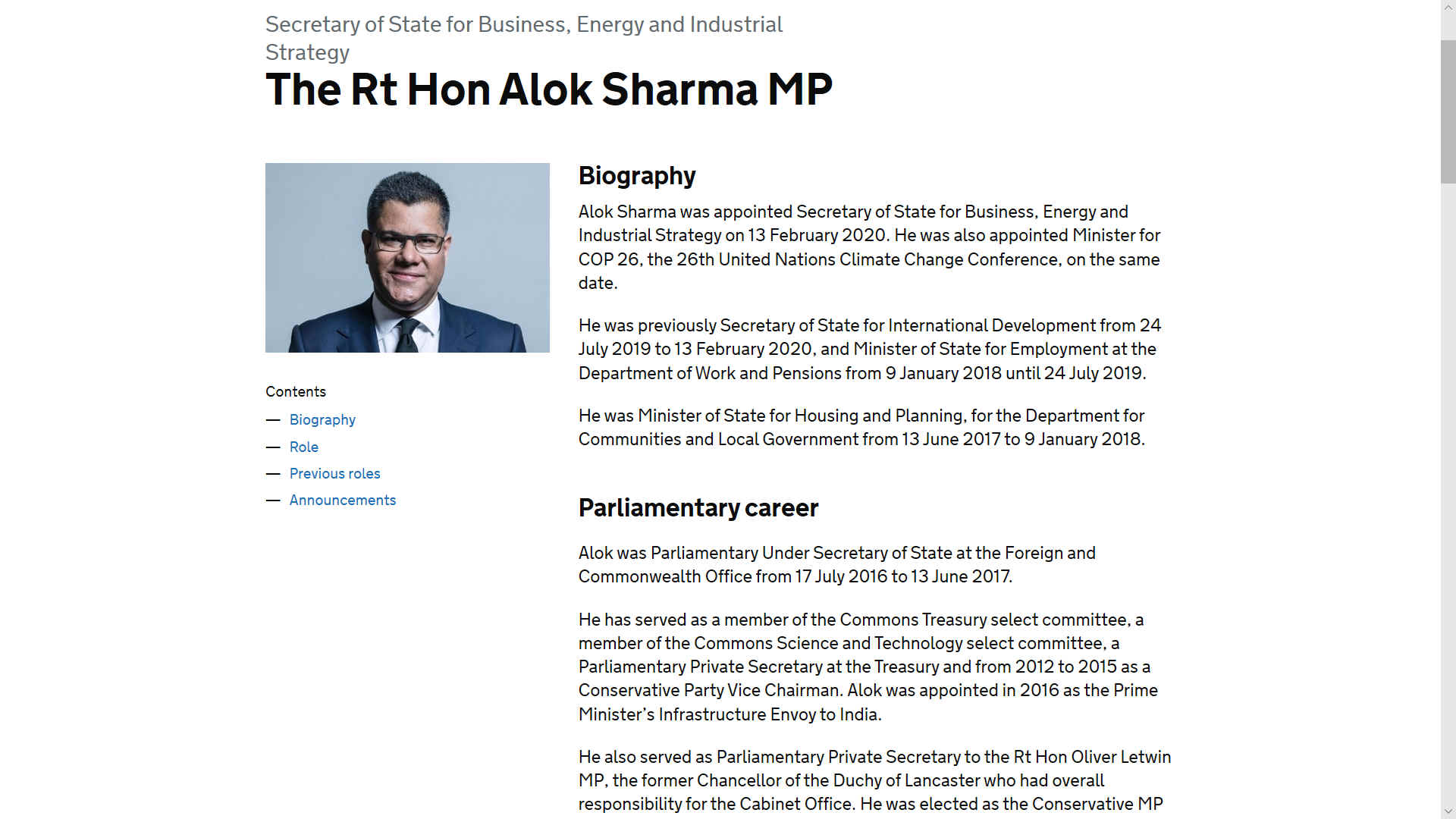 CONTACT ALOK

Constituency Office: No address provided
Email: alok.sharma.mp@parliament.uk
Telephone Alok on: 0118 941 3803
Member of Parliament for Reading West
House of Commons
London, SW1A 0A
The Rt Hon Alok Sharma MP
House of Commons
Westminster
London, SW1A 0AA
Tel: 020 7219 7131
Email Department for Business, Energy and Industrial Strategy: enquiries@beis.gov.uk.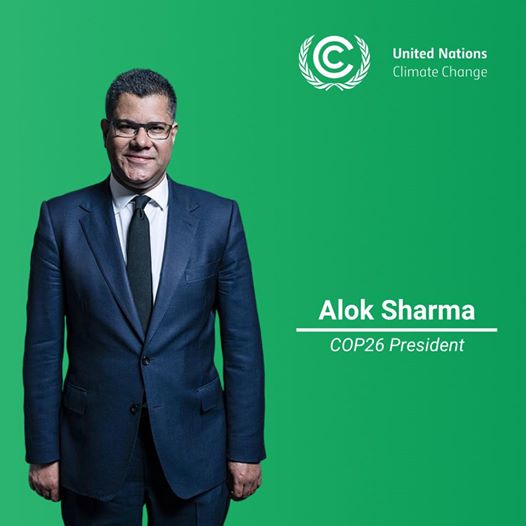 PRESIDENT - Alok Sharma is presiding at the United Nations COP26 event in Glasgow, Scotland in 2021, from the event postponed in 2020. This event is in partnership with Italy from October 31st to November 12th.
PRESSING ISSUES
We are particularly concerned with climate change, transport and affordable housing as issues that need urgent attention. Where the coastline is a feature of the United Kingdom, Blue Growth is a food security issue, especially where this side of of our local economy is under-exploited and at the same time under threat. There is no Planet B.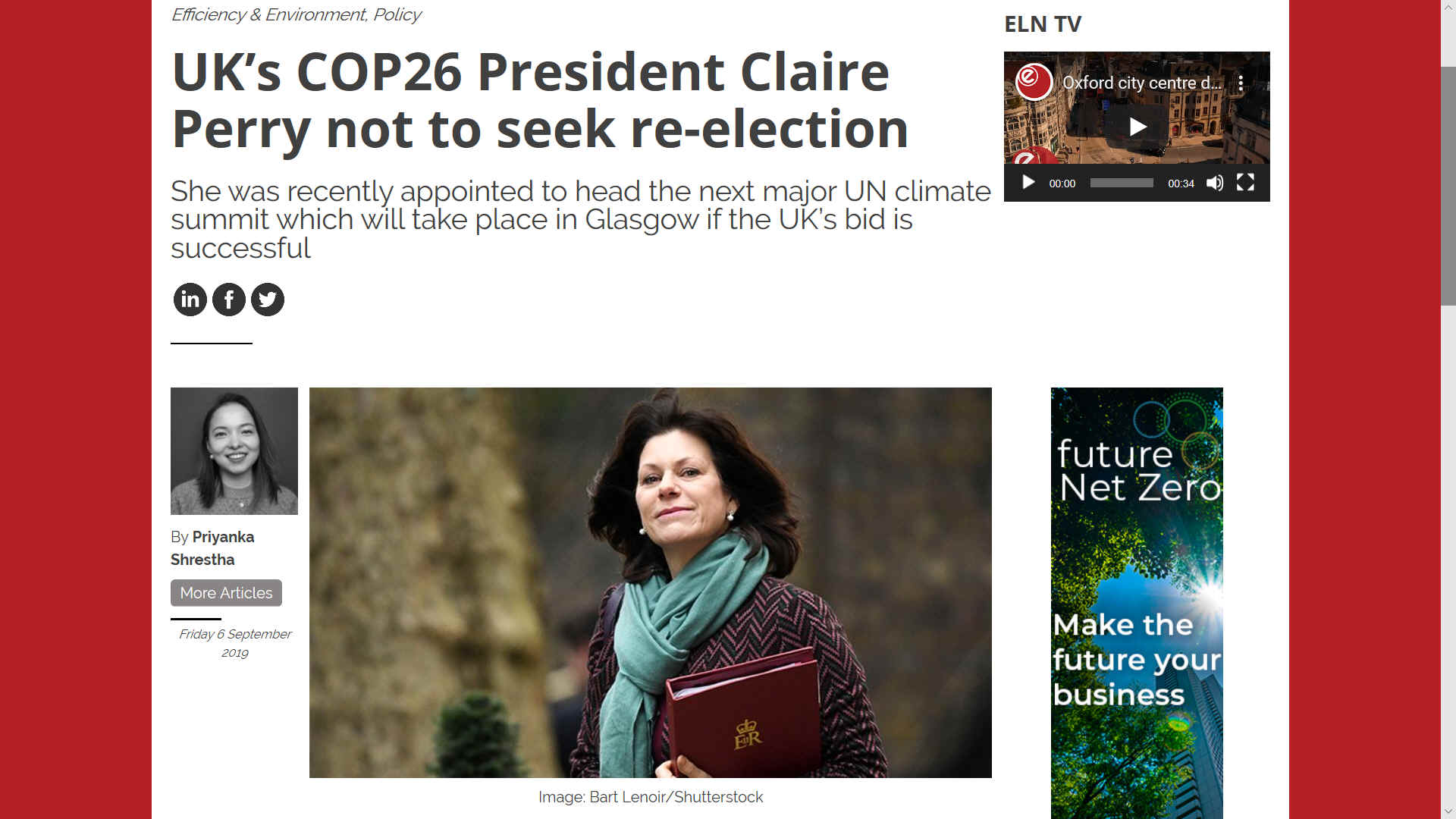 FORMER PRESIDENT - Claire Perry gave up being an MP to concentrate on COP26, but then got fired after all her efforts. Hopefully, much of her work will pay dividends. That is politics, it is all political.
UK POLITICS

The United Kingdom has many political parties, some of which are represented in the House of Commons and the House of Lords. Below are links to the websites of the political parties that were represented in the House of Commons after the 2015 General Election:
CO-OPERATIVE PARTY
DEMOCRAT UNIONIST PARTY
PLAID CYMRU
SINN FEIN
SOCIAL DEMOCRATIC AND LABOUR PARTY
UK INDEPENDENCE PARTY
ULSTER UNIONIST PARTY
Social Democratic and Labour Party
CABINET MPS -MARCH 2020
Chancellor Exchequer

Priti Patel

Home Secretary

Dominic Raab

Foreign Secretary

Michael Gove

Chancellor D. Lancaster

Ben Wallace

Defence Secretary

Matt Hancock

Health & Social Care

Liz Truss

International Trade

Gavin Williamson

Education

Oliver Dowden

Culture

Alok Sharma

MP Reading West

Robert Jenrick

Housing, Local Gov.

Therese Coffey

Work & Pensions

Robert Buckland

Justice

Anne-Marie Trevelyan

International Dev.

Transport

George Eustice

Environment

Brandon Lewis

Northern Ireland

Alister Jack

Scottish Sec. State

Simon Hart

Welsh Sec. State

Baroness Evans

Leader Lords

Amanda Milling

Party Chairman

Jacob Rees-Mogg

Leader Commons

Mark Spencer

Chief Whip

Suella Braverman

Attorney General

Stephen Barclay

Treasury Sec.
CONSERVATIVE MPS 2017-2020
Boris Johnson - Prime Minister

MP Uxbridge & South Ruislip

MP for Richmond, Yorkshire

MP Welwyn Hatfield

Philip Hammond

MP Runnymede & Weybridge

Alok Sharma

MP Reading West

Damian Green

MP for Ashford

Gavin Williamson

MP South Staffordshire

Liam Fox

MP North Somerset

David Lidlington

MP for Aylesbury

Baroness Evans

MP Bowes Park Haringey

Jeremy Hunt

MP South West Surrey

Justine Greening

MP for Putney

Chris Grayling

MP Epsom & Ewell

Karen Bradley

MP Staffordshire Moorlands

Michael Gove

MP Surrey Heath

David Gauke

MP South West Hertfordshire

Sajid Javid

MP for Bromsgrove

James Brokenshire

MP Old Bexley & Sidcup

Alun Cairns

MP Vale of Glamorgan

David Mundell MP

Dumfriesshire Clydes & Tweeddale

Patrick McLoughlin

MP Derbyshire Dales

Greg Clark

MP Tunbridge Wells

Penny Mordaunt

MP Portsmouth North

Andrea Leadsom

MP South Northamptonshire

Jeremy Wright

MP Kenilworth & Southam

Liz Truss

MP South West Norfolk

Brandon Lewis

MP Great Yarmouth

MP

Nus Ghani

MP Wealden

Huw Merriman

MP Battle

Steve Double

MP St Austell & Newquay

Sarah Newton

MP Truro & Falmouth

Rebecca Pow

MP Taunton Deane

Jacob Rees-Mogg

MP Somerset

Gavin Williamson

MP Staffordshire

Thérèse Coffey

MP Suffolk Coastal

Caroline Ansell

MP Eastbourne

.

David Davis

MP Haltemprice & Howden

Claire Perry

MP for Devizes

Amber Rudd

MP Hastings & Rye

.

Theresa May - former PM

MP for Maindenhead

David Cameron

Former Prime Minister

John Major

Former Prime Minister

Margaret Thatcher

Former Prime Minister
SIX (SUGGESTED) STEPS TOWARD A COOLER PLANET
1. TRANSPORT: Phase out polluting vehicles. Governments aim to end the sale of new petrol, and diesel vehicles by 2040 but have no infrastructure plan to support such ambition. Marine transport can be carbon neutral. Zero carbon shipping is gaining ground with offshore solar boat racers reaching 35knots (Delft University @ Monaco 2019). The first solar powered circumnavigation record was set in 2012 by PlanetSolar. That record could be halved by another contender on the drawing board.
2. RENEWABLES: Renewable energy should replace carbon-based fuels (coal, oil and gas) in our electricity, heating and transport. We are well on the way to that with solar and wind power now price competitive to fossil fuels.
3. HOUSING: On site micro or macro generation is the best option, starting with new build homes that are affordable and built of wood for improved insulation and carbon lock. New units might not need planning consents if energy self-sufficient, or very nearly so. Planning consents should be struck for genuinely affordable/sustainable housing and self builds where cost is below £50,000. See letter to Nus Ghani July 2019.
4. AGRICULTURE: We need trees to absorb carbon emissions from a growing population, flying, and to build new homes. Reducing food waste and promoting less energy intensive eating habits such as no meat Mondays.
5. INDUSTRY: Factories should be aiming for solar heating and onsite renewable energy generation. This could be done simply by making it a 106 type (mitigation) condition of new builds that they include solar heating and photovoltaic panels. Too many units were built in the last 3 years without climate friendly features, such as EV charging points.
6. POLITICS: - National governing bodies need to adopt rules to eliminate administrative wastages, restrain local authority empire building, scale down spending on war machines, educate the public and support sustainable social policies that mesh with other cultures transparently. Ban kleptocratic policies. Open your doors to transparency and a new era of honest politics. Local authorities are famous for finding the loopholes to keep on doing favours for mates. Simply close those loopholes with binding statute. Any gray areas should be made black and white in writing. Even then councils will break the law, so introduce a task force to prosecute offending local authorities.
LINKS & REFERENCE
https://www.gov.uk/government/people/alok-sharma
http://www.aloksharma.co.uk/
CLIMATE CHANGE COP HISTORY
| | |
| --- | --- |
| 1995 COP 1, BERLIN, GERMANY | 2008 COP 14/CMP 4, POZNAN, POLAND |
| 1996 COP 2, GENEVA, SWITZERLAND | 2009 COP 15/CMP 5, COPENHAGEN, DENMARK |
| 1997 COP 3, KYOTO, JAPAN | 2010 COP 16/CMP 6, CANCUN, MEXICO |
| 1998 COP 4, BUENOS AIRES, ARGENTINA | 2011 COP 17/CMP 7, DURBAN, SOUTH AFRICA |
| 1999 COP 5, BONN, GERMANY | 2012 COP 18/CMP 8, DOHA, QATAR |
| 2000:COP 6, THE HAGUE, NETHERLANDS | 2013 COP 19/CMP 9, WARSAW, POLAND |
| 2001 COP 7, MARRAKECH, MOROCCO | 2014 COP 20/CMP 10, LIMA, PERU |
| 2002 COP 8, NEW DELHI, INDIA | 2015 COP 21/CMP 11, Paris, France |
| 2003 COP 9, MILAN, ITALY | 2016 COP 22/CMP 12/CMA 1, Marrakech, Morocco |
| 2004 COP 10, BUENOS AIRES, ARGENTINA | 2017 COP 23/CMP 13/CMA 2, Bonn, Germany |
| 2005 COP 11/CMP 1, MONTREAL, CANADA | 2018 COP 24/CMP 14/CMA -, Katowice, Poland |
| 2006 COP 12/CMP 2, NAIROBI, KENYA | 2019 COP 25/CMP 15/CMA -, Santiago, Chile |
| 2007 COP 13/CMP 3, BALI, INDONESIA | |
DESERTIFICATION COP HISTORY
| | |
| --- | --- |
| COP 1: Rome, Italy, 29 Sept to 10 Oct 1997 | COP 9: Buenos Aires, Argentina, 21 Sept to 2 Oct 2009 |
| COP 2: Dakar (Senegal), 30 Nov to 11 Dec 1998 | COP 10: Changwon (South Korea), 10 to 20 Oct 2011 |
| COP 3: Recife (Brazil), 15 to 26 Nov 1999 | COP 11: Windhoek (Namibia), 16 to 27 Sept 2013 |
| COP 4: Bonn (Germany), 11 to 22 Dec 2000 | COP 12: Ankara (Turkey), 12 to 23 Oct 2015 |
| COP 5: Geneva (Switzerland), 1 to 12 Oct 2001 | COP 13: Ordos City (China), 6 to 16 Sept 2017 |
| COP 6: Havana (Cuba), 25 August to 5 Sept 2003 | COP 14: New Delhi (India), 2 to 13 Sept 2019 |
| COP 7: Nairobi (Kenya), 17 to 28 Oct 2005 | COP 15: 2020 |
| COP 8: Madrid, Spain, 3 to 14 Sept 2007 | COP 16: 2021 |
BIODIVERSITY COP HISTORY
| | |
| --- | --- |
| COP 1: 1994 Nassau, Bahamas, Nov & Dec | COP 8: 2006 Curitiba, Brazil, 8 Mar |
| COP 2: 1995 Jakarta, Indonesia, Nov | COP 9: 2008 Bonn, Germany, May |
| COP 3: 1996 Buenos Aires, Argentina, Nov | COP 10: 2010 Nagoya, Japan, Oct |
| COP 4: 1998 Bratislava, Slovakia, May | COP 11: 2012 Hyderabad, India |
| EXCOP: 1999 Cartagena, Colombia, Feb | COP 12: 2014 Pyeongchang, Republic of Korea, Oct |
| COP 5: 2000 Nairobi, Kenya, May | COP 13: 2016 Cancun, Mexico, 2 to 17 Dec |
| COP 6: 2002 The Hague, Netherlands, April | COP 14: 2018 Sharm El-Sheikh, Egypt, 17 to 29 Nov |
| COP 7: 2004 Kuala Lumpur, Malaysia, Feb | COP 15: 2020 Kunming, Yunnan, China |
UN CLIMATE ACTION PORTFOLIOS
1. Finance
2. Energy Transition
3. Industry Transition
4. Nature-Based Solutions
5. Cities and Local Action
6. Resilience and Adaptation
7. Mitigation Strategy
8. Youth Engagement & Public Mobilization
9. Social and Political Drivers