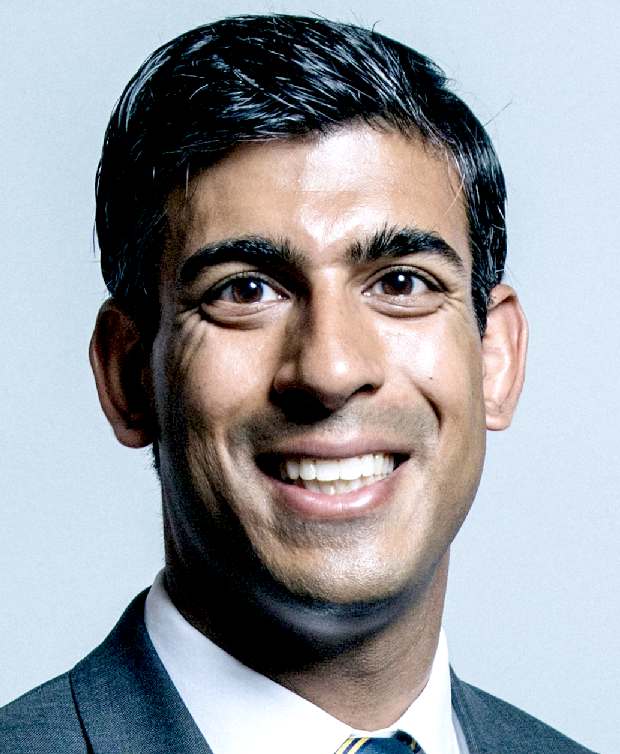 Rishi Sunak - Prime Minister still smiling : )

The main problem for Rishi Sunak is that many Conservative members of Parliament are on the make. Typically, involving some scam or other, such as tax avoidance, consultancy fees that carry conflict of interest penalties, or maybe just a good old fashioned sex romp.
How then to choose sin free members of a responsible Government, when so many are tainted. And then there is bullying, and the spiraling National Debt.
DAILY MIRROR 30 JANUARY 2023 - TORIES IN CRISIS AS PARTY'S CHIEFS EXECUTIVE AND TREASURER DRAGGED INTO TAX DODGING ROW

Rishi Sunak faces a fresh crisis as two Tory bosses are dragged into a tax dodging row.

The Mirror can reveal Graham Edwards, who has been brought in by the PM to run the party's finances, was found to have used a tax avoidance scheme.

And Tory chief executive Stephen Massey is still working on the side for a firm that encouraged the rich to slash their tax bills by ploughing cash into a controversial movie investment project.

Labour's Anneliese Dodds last night said: "From the party chair sacked over his tax affairs to the party treasurer who took part in a tax avoidance scheme, Rishi Sunak is drowning in a swamp of sleaze.

"Rishi Sunak promised professionalism, integrity and accountability at every level, but instead we've got a torrent of questions over those he put at the top of the Conservative Party."

Property tycoon Mr Edwards, who has donated £940,000 to the Conservatives since 2018, was named as the party's treasurer last month.

Following a dispute with HMRC, he was found to have wrongly tried to reduce the tax due on £5million he received in bonuses.

According to court documents, a trust set up as part of a complex tax scheme was used to buy a £1.5million country mansion for him.

The property in Buckinghamshire has its own boathouse on the banks of the Thames as well as a heated swimming pool and tennis court.

A tax tribunal ruled that the scheme was tax avoidance in 2007.

He challenged the decision in both the High Court and Court of Appeal, but his appeals were dismissed.

Mr Massey started as the Conservative Party's chief executive in November, but he remains chairman of firm Canaccord Genuity Wealth Management, where he has worked for the past decade.

Rich clients launched legal action against the company in 2019 after it advised them to put their money into a film investment scheme that was targeted by the taxman.

They complained that an HMRC crackdown had left them with huge bills.

On its website, Canaccord Genuity boasts that it helps its wealth customers invest "in the most tax-efficient manner".

Mr Massey has donated £343,000 to the Tories including £25,000 to Mr Sunak's leadership campaign.

He has temporarily been handed the duties of the Conservative Party chairman after Nadhim Zahawi was sacked for not telling the truth over an HMRC investigation he faced for not paying enough tax.

A spokesman for Mr Massey last night said he had "no involvement in the advice related to this case, which arose in a company acquired by Canaccord before he was employed by the firm".

A spokesman for Mr Edwards said: "Two decades ago Mr Edwards received a bonus and paid full tax and National Insurance on it, on the day he received it.

"The scheme mentioned was a KPMG led tax reclaim scheme that HMRC disallowed. Mr. Edwards paid all taxes properly and never received any penalty from HMRC.

"Mr Edwards bought the property mentioned with fully taxed income."

The Conservative Party declined to comment.

Mr Sunak yesterday insisted he had acted "pretty decisively" as he faced criticism for dithering for a fortnight before giving Mr Zahawi the boot.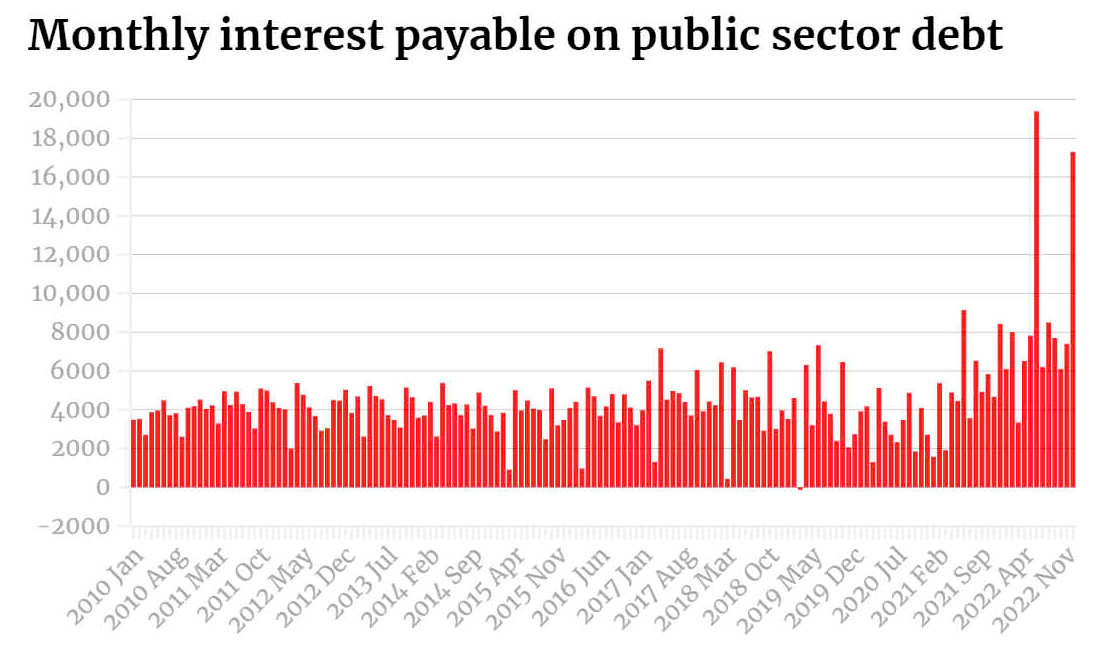 DAILY EXPRESS 4 FEBRUARY 2023 - BBC URGED TO INVESTIGATE GINA MILLER'S CLAIMS DOMINIC RAAB SWORE AT STAFF MEMBER

Ms Miller claimed he called her "stupid" and "naive" during the "aggressive" encounter at the BBC.

Her claims are the first on the record accusations of abuse against Mr Raab.

The Deputy Prime Minister is under investigation by senior lawyer Adam Tolley KC with reports at least 24 civil servants are involved in formal complaints against him.

The complaints span his time at the Ministry of Justice, the Ministry of Defence and the Department for Exiting the European Union.

Mr Raab denies allegations of bullying.

Rishi Sunak, who sacked Nadhim Zahawi as Tory chairman following a row over his tax affairs, has so far resisted pressure to suspend Mr Raab.

Writing in the Independent, Ms Miller claimed: "He was aggressive and intimidating, and I was bullied and demeaned.

"This was an aggressive male expressing seemingly misogynistic behaviour.

"This sort of behaviour is not acceptable from anyone, especially not from a powerful, influential politician."

The encounter, Ms Miller claimed, took place as they shared a lift following a joint appearance on the BBC's Today programme.

Mr Miller claimed that Mr Raab stared at her and said: "I can't make up my mind if you're naive, got too much money or just stupid.

"Just because you have deep pockets and friends in high legal places you think you can just go to court to stop the will of the people."

She claimed that, just moments later, Mr Raab "barked" at a young BBC employee: "Where's my car?"

When the young employee said they had not been asked to arrange one for him, a "furious" Mr Raab is claimed to have shouted: "Go get me a f***ing car."


DAILY EXPRESS 27 JANUARY 2023 - UK DEBT GRAPHS SHOW HOW BORROWING CRISIS COULD OVERSHADOW COUNTRY'S ENTIRE ECONOMY

The UK's debt is now just fractionally under the annual output of the economy at 99.5 percent of GDP - the highest share since the Sixties.

Public sector borrowing approached £30billion last month in a dramatic overshoot of the Government's fiscal watchdog's predictions. Driven by energy bill support measures and inflation-linked debt, the Treasury forked out the second-highest amount in interest payments to its creditors on record. Express.co.uk has plotted the graphs to see just how much the country is on the hook.

Net borrowing for the UK public sector – for which the Government is responsible for the largest share – hit £27.4billion last month, more than double the £10.7billion figure in December 2021.

The figures released on Tuesday by the Office for National Statistics (ONS) show the total to be the highest amount since monthly records began 30 years ago – including throughout the pandemic.

Two principal factors are to blame: increases in interest payable on the Government's existing debt tied to inflation, and the Government's energy crisis support schemes.

Roughly £7billion was doled out during the month as part of the Energy Price Guarantee (EPG) capping the average annual gas and electricity bill at £2,500, alongside other measures for businesses and vulnerable households.

Government debt interest payable soared to £17.3billon – the second-highest value since records began in April 1997 – during the month and are expected to hit £116billion this financial year alone.

Chancellor Jeremy Hunt commented: "Right now we are helping millions of families with the cost of living, but we must also ensure that our level of debt is fair for future generations.

"We have already taken some tough decisions to get debt falling, and it is vital that we stick to this plan so we can halve inflation this year and get growth going again — creating better-paid jobs across the country."

The borrowing figure came in at almost £10billion over the £17.6billion forecast in November by the Office for Budget Responsibility (OBR), the Government's independent fiscal advisors.

As a result, public sector net debt excluding public sector banks climbed to £2,503.6billion during the month – around 99.5 percent of the UK GDP. Outside of the height of the pandemic in early 2020, Government debt has not exceeded the country's annual economic output since 1963.

With a debt-to-GDP ratio above 100 percent – crossing the threshold of the country owing more than it produces in a year – the UK's ability to pay back these debts is thrown into doubt. A rate this high poses a serious risk of default, which could lead to international borrowers cutting ties with the UK or even overseas assets being seized.

In the aftermath of Tuesday's debt figures, National Savings and Investments – the bank backed by the Treasury – increased its Premium Bond prize rate to a 15-year high of 3.15 percent in a bid to entice more households to effectively lend to the Government.

In quarterly terms, UK general Government gross debt reached 100.2 percent of economic output between July and September, according to figures released on Tuesday by the ONS.

Inflation hovering around a 40-year high at 10.5 per cent in December is both a blessing and a curse for the Treasury.

As the price of goods rises, consumers pay more in VAT to His Majesty's Revenue and Customs (HMRC). VAT was found to have risen by just under five per cent on the previous year.

Strong wage growth – which hit a 20-year record high of 6.9 percent in the three months to October – also served to boost tax receipts.

The Treasury collected a total of £74.6billion in December 2022, of which £56.1billion came from taxation – an increase of £3.4 billion on December 2021. The income tax take grew by 9.7 per cent on the year.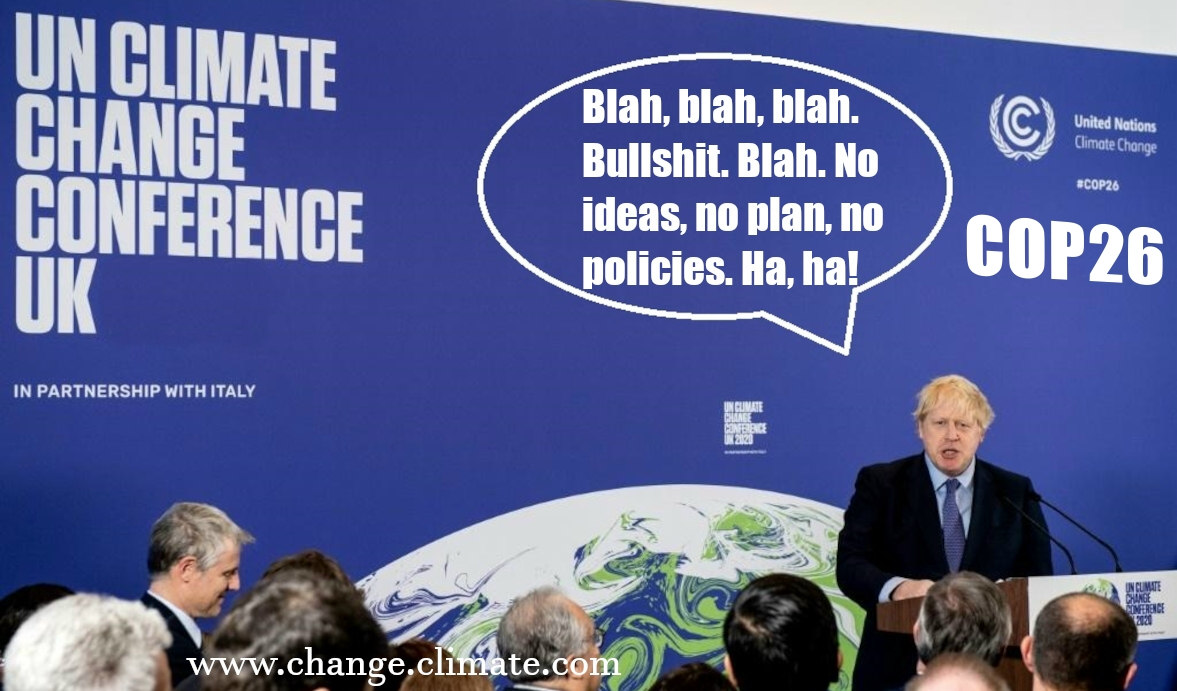 FOSSIL FOOLS - Geriatric politicians with 'climate-senile' policies will find in difficult to break away from their corrupt ways, as part time politicians with two jobs. Their main job being to find paid consultancy work, rather than craft policies and create statute that works to protect our voters from lung cancer, energy shortages and a lack of affordable (sustainable) housing.
The 'zerophobics' are the undertakers of the political world, sending millions of ordinary people to an early grave, while loading us with NHS, hospital and staff costs that would not be needed if we had clean air in our cities.
Basically, the longer you are in politics, the more likely you are to be exposed to bribes, from climate deniers, mostly fossil fuel and energy companies, looking to keep on pumping toxic fumes into the atmosphere, so they can keep making money. The political undertakers are working with them to keep hospitals stocked with cancer victims, adding to the £Trillions we owe as part of the national debt. Under Boris and Rishi Sunack, pensioner's saving have halved in real terms. They are blood sucking vampires, draining what little you had saved for your retirement.
CONTACT RISHI

Constituency Office:
Unit 1, Omega Business Village
Northallerton, DL6 2NJ

Telephone: 01609 765330
Email: rishi.sunak.mp@parliament.uk

Westminster Office
House of Commons
London, SW1A 0AA

Tel: 020 7219 5437
NATIONAL DEBT - ROGUES GALLERY
UK POLITICS

The United Kingdom has many political parties, some of which are represented in the House of Commons and the House of Lords. Below are links to the websites of the political parties that were represented in the House of Commons after the 2015 General Election:
CO-OPERATIVE PARTY
DEMOCRAT UNIONIST PARTY
PLAID CYMRU
SINN FEIN
SOCIAL DEMOCRATIC AND LABOUR PARTY
UK INDEPENDENCE PARTY
ULSTER UNIONIST PARTY
LINKS & REFERENCE
https://www.express.co.uk/finance/city/1725699/uk-debt-graphs-borrowing-bank-of-england-jeremy-hunt-spt
https://www.express.co.uk/news/politics/1730081/Dominic-Raab-bullying-claims-Gina-Miller-brexit-campaigner
https://www.msn.com/en-gb/money/other/tories-in-crisis-as-party-s-chief-executive-and-treasurer-dragged-into-tax-dodging-row/ar-AA16UZiN
https://www.express.co.uk/finance/city/1725699/uk-debt-graphs-borrowing-bank-of-england-jeremy-hunt-spt
https://www.express.co.uk/news/politics/1730081/Dominic-Raab-bullying-claims-Gina-Miller-brexit-campaigner
https://www.msn.com/en-gb/money/other/tories-in-crisis-as-party-s-chief-executive-and-treasurer-dragged-into-tax-dodging-row/ar-AA16UZiN