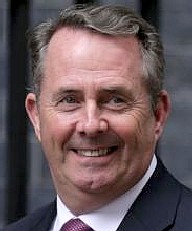 LIAM FOX - MP North Somerset


Liam Fox, 55, continues as the secretary of state for international trade. He was made secretary of state for defence in 2010 but resigned in 2011 over allegations he had given a friend, lobbyist Adam Werritty, access to the Ministry of Defence and allowed him to join official trips overseas. Nothing came of the claimed risk to home security, and it is now business as usual.

Mr Fox stood in the 2016 leadership race against Theresa May, but was eliminated in the first ballot after winning the support of just 16 MPs. Mrs May obviously likes a challenge and appreciates skilled hands no matter and has chosen to keep Mr Fox on her team.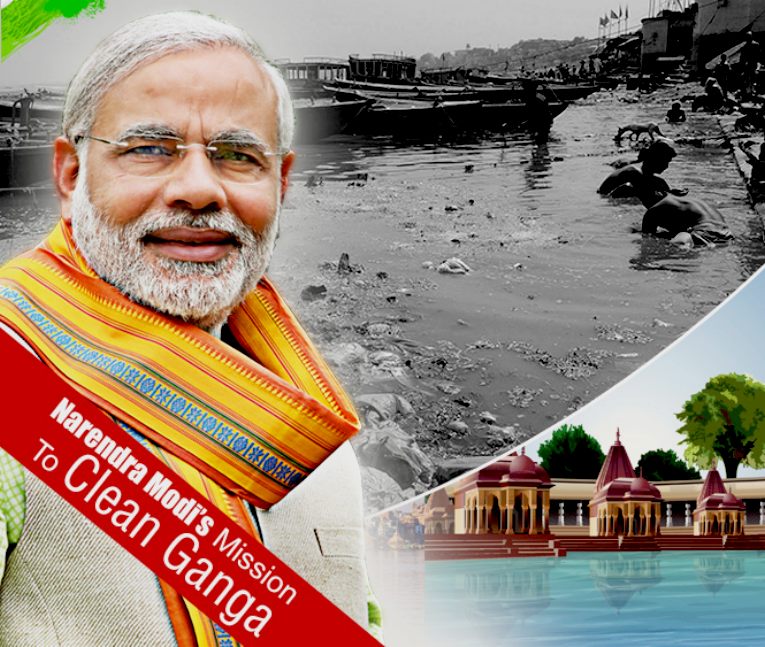 NARENDRA MODI - India's Prime Minister is keen to clean up the River Ganges, treat effluent and trade with the United Kingdom. Opportunities exist for both countries to benefit from each other. It is the job of Liam Fox to sew the seeds that allow trade that could help the PM clean up the sacred river and the oceans it feeds with healthier fish for locals to benefit from. India long ago took on board the need to electrify using clean energy, but what of an infrastructure for electric trucks and cars? Yet another hurdle for both countries to strive for.
DIT - UK DEPARTMENT FOR INTERNATIONAL TRADE
The United Kingdom has a Department for International Trade (DIT) that helps UK-based companies trade in the global economy and conversely, they also help overseas companies introduce their investment to the UK's economy. Hence, the DIT in England help to introduce parties.

The UK DIT offers expertise and contacts through its extensive network of specialists in the UK, and in British embassies and other diplomatic offices around the world. They claim to provide companies with the tools they require to be competitive on the world stage.

In India the DIT helps companies in Britain increase potential competitiveness overseas where projects might help India to achieve their objectives, alternatively, the DIT can offer authoritative and personalised assistance to help companies in India locate and expand in the UK. It is a two way stream.
From Tuesday 23 January, 2018 the Department for International Trade operating under the head of Liam Fox is taking an innovative new approach by publishing a list of the countries himself and his ministers will be visiting up to April 2018.
ONS statistics show exports of UK goods and services have increased by 12.9% to £619 billion over the year to November 2017, compared to the same period a year earlier. Goods exports increased by 14.7% and services exports by 10.8%. Over the same period total imports of goods and services increased at a slower rate – 10.3% – narrowing the trade deficit by £8.6 billion.
The DIT estimates that there are around 300,000 businesses in Britain that could be exporting - yet currently have no overseas sales.
DIT is currently working on a new 'Export Strategy' to develop a new culture of exporting in the UK as figures show that only around 9% of firms exported in 2016, but there is the potential for many more to do so. The Export Strategy review will take evidence from businesses to consider how to increase exporting activity and unlock international opportunities. It will report in spring 2018.
CONSERVATIVE MPS 2017-2018
Theresa May - Prime Mnister

MP for Maindenhead

Damian Green

MP for Ashford

Philip Hammond

MP Runnymede & Weybridge

Boris Johnson

MP Uxbridge & South Ruislip

Amber Rudd

MP Hastings & Rye

David Davis

MP Haltemprice & Howden

Gavin Williamson

MP South Staffordshire

Liam Fox

MP North Somerset

David Lidlington

MP for Aylesbury

Baroness Evans

MP Bowes Park Haringey

Jeremy Hunt

MP South West Surrey

Justine Greening

MP for Putney

Chris Grayling

MP Epsom & Ewell

Karen Bradley

MP Staffordshire Moorlands

Michael Gove

MP Surrey Heath

David Gauke

MP South West Hertfordshire

Sajid Javid

MP for Bromsgrove

James Brokenshire

MP Old Bexley & Sidcup

Alun Cairns

MP Vale of Glamorgan

David Mundell MP

Dumfriesshire Clydes & Tweeddale

Patrick McLoughlin

MP Derbyshire Dales

Greg Clark

MP Tunbridge Wells

Penny Mordaunt

MP Portsmouth North

Andrea Leadsom

MP South Northamptonshire

Jeremy Wright

MP Kenilworth & Southam

Liz Truss

MP South West Norfolk

Brandon Lewis

MP Great Yarmouth

MP

Nus Ghani

MP Wealden

Huw Merriman

MP Battle

MP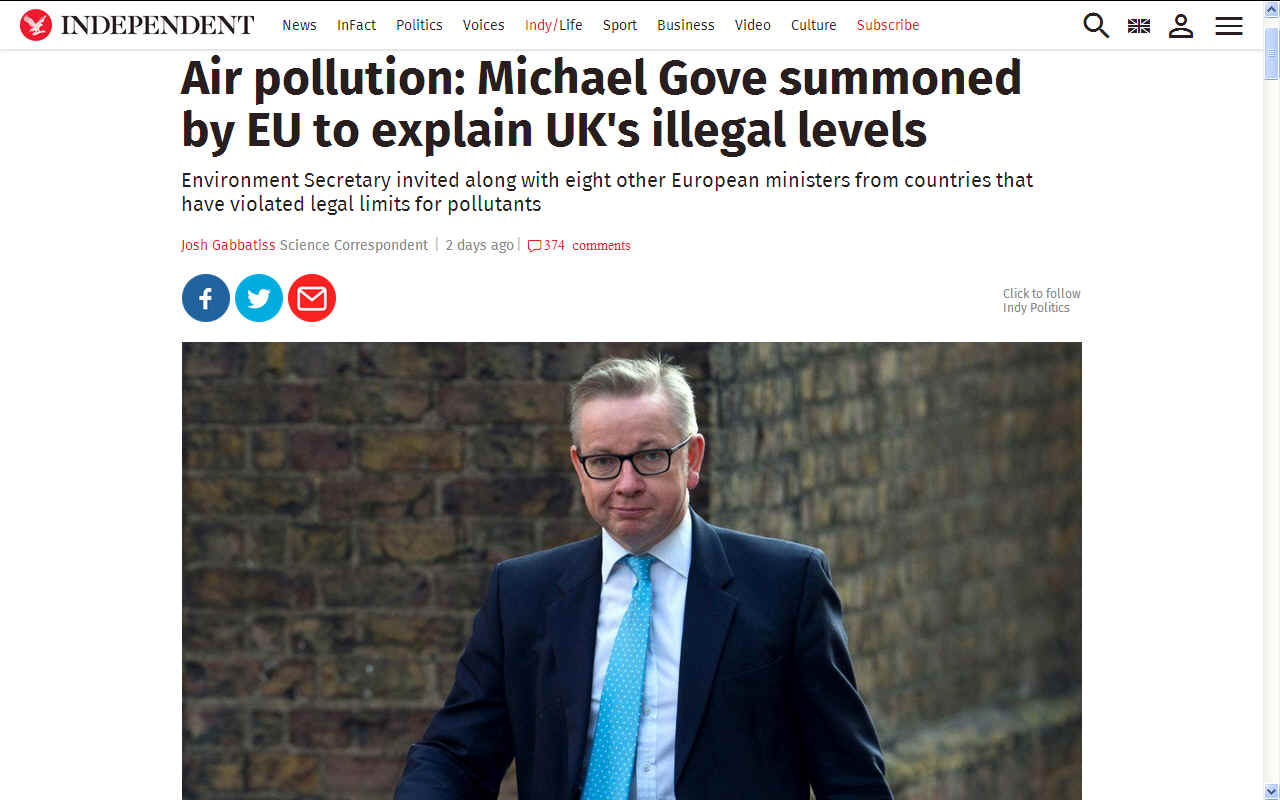 CONSERVATIVE CLIMATE - Michael Gove has been summoned to Brussels because of his party's failure to meet air pollution targets despite warnings about which the Prime Minister was aware of.
UK POLITICS

The United Kingdom has many political parties, some of which are represented in the House of Commons and the House of Lords. Below are links to the websites of the political parties that were represented in the House of Commons after the 2015 General Election:
CO-OPERATIVE PARTY
DEMOCRAT UNIONIST PARTY
PLAID CYMRU
SINN FEIN
SOCIAL DEMOCRATIC AND LABOUR PARTY
UK INDEPENDENCE PARTY
ULSTER UNIONIST PARTY
Social Democratic and Labour Party
We are concerned with how the make up of the above parties and (reasonably) popular policies may affect the Wealden district, because we are all brothers on two islands in the Atlantic Ocean and what we do or fail to do is likely to rebound on ourselves and our fellow man in other nations around the world. How we act today influences policies in other countries in our global community. It is not just about us and our patch.
East Sussex has five District and Borough Councils, each with a border on the coast. From west to east they are:
There is also East Sussex County Council as the provider of services to the 5 East Sussex districts.
As near neighbours and with councils now sharing facilities and working together, these area of Sussex are included in our remit and an area where climate change and affordable housing are issues that need urgent attention. Where the coastline is a feature in every Council, Blue Growth is a food security issue, especially where this side of of our local economy is under-exploited.