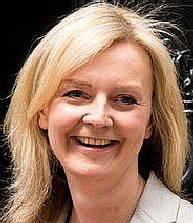 LIZ TRUSS - Trussed up like a turkey politics
Since 2010, the Conservatives have tripled the UK's national debt, leading us headlong into a climate, energy and cost of living crisis. That is the truth of the matter. Quite simply, many voters believe that the current rash of British politicians do not have the brains or vision to herd a flock of sheep, let alone govern the country. And as for admitting mistakes; no chance. Not even for the 'U' turn queen.
Perhaps it is time for a Written Constitution, where politicians are prohibited from lying to the electorate to get themselves elected. You may think it should be up to the Head of State to catch such hank-panky, but Queen Elizabeth did not sack Boris Johnson for lying to her over proroguing Parliament, and a Judge said that it was okay for Boris to lie to the electorate with his Big Red Bus, Brexit campaign.
That brings King Charles III into the frame, and the Monarchy, that is at present taking the country nearer a course to anarchy. Do we, or can we afford a Royal Family, that do not appoint suitably qualified ministers, to run (or rather ruin) the country.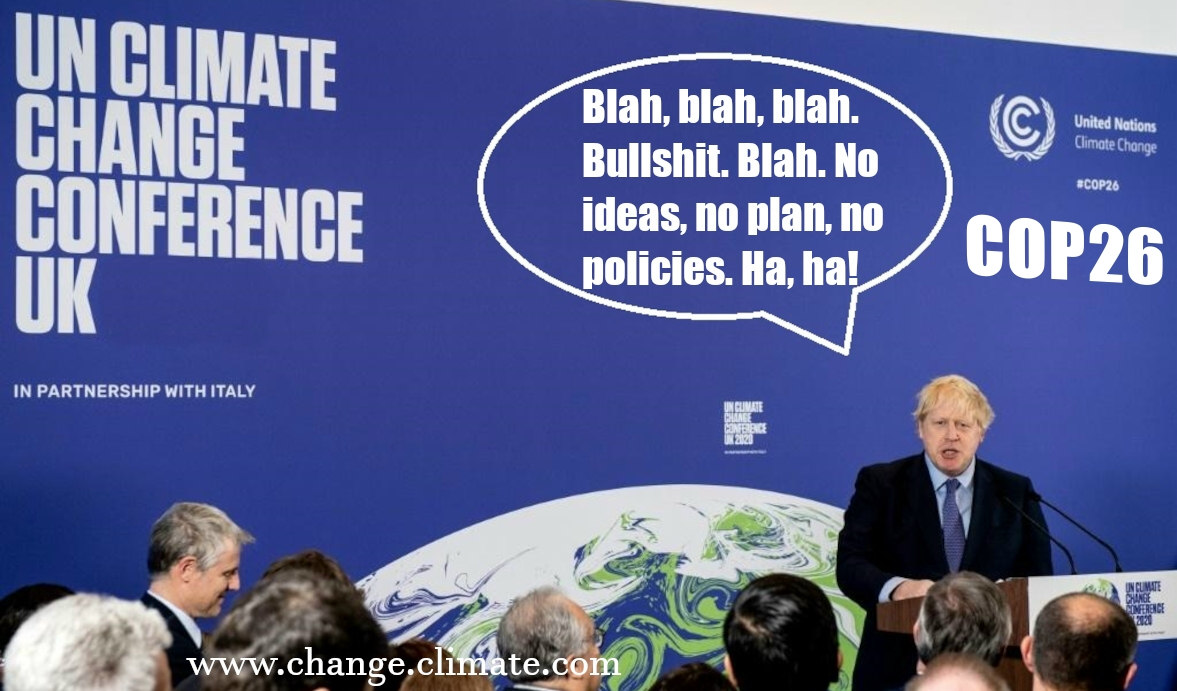 FOSSIL FOOL FRAUDSTERS - Geriatric politicians with 'climate-senile' policies will find in difficult to break away from their corrupt ways, as part time politicians with two jobs. Their main job being to find paid consultancy work, rather than craft policies and create statute that works to protect our voters from lung cancer, energy shortages and a lack of affordable (sustainable) housing.
The 'zerophobics' are the undertakers of the political world, sending millions of ordinary people to an early grave, while loading us with NHS, hospital and staff costs that would not be needed if we had clean air in our cities.
Basically, the longer you are in politics, the more likely you are to be exposed to bribes, from climate deniers, mostly fossil fuel and energy companies, looking to keep on pumping toxic fumes into the atmosphere, so they can keep making money. The political undertakers are working with them to keep hospitals stocked with cancer victims. They are blood sucking vampires, draining what little you had saved for your retirement.
Economic growth is not a viable election strategy in a climate crisis. We cannot keep borrowing to support policies that have been out of date for 20 or 30 years. Rishi Sunack, as the Chancellor, is equally to blame for the mess we are in, as are the previous Chancellors and Prime Ministers. But now Mr Sunak is Prime Minister.
The problem is that telling the truth would not have got dear old Liz Truss elected. But why she would want this job, is beyond us. It's like shoveling manure from one heap to another. It stinks.
The truth is 60 houses went up in smoke in London this year, the result of global warming. For years the Tories have been subsidizing fossil fuels, and nuclear nonsense, to subsidize military missiles. Instead of giving tax breaks to renewables, like solar and wind energy.
There is no infrastructure for Electric Vehicles. The UK could have been energy independent, but for corruption at high levels, by climate criminals. Energy independence would have one big blue tick in the economic sustainability check box.
House building should have been zero carbon, with Councils not building 'low cost' housing being seriously penalized, for forcing low income families to the wall, with Council Tax arrears. Essentially, pandering to tax hungry councils who want more money for their enhanced pensions - and golden handshakes when they retire. Council pensions and executive officer pay should be a target for caps, to thwart corrupt practices. Golden handshakes (payoffs) must be prohibited by law.
According to the Housing & Regeneration Act 2008, the Homes and Communities Agency (HCA) have the power to acquire land by compulsory purchase, seen at S. 9 (2).

https://www.legislation.gov.uk/ukpga/2008/17/pdfs/ukpga_20080017_en.pdf

Where a local planning authority is failing to discharge a statutory obligation, that the HCA may become, and so take over the function of a defaulting local authority .. S. 13 (2) and 14 (2) (a) and (b).

There are certain duties as to the provision of low cost housing. See S. 31 (1) & (2) of the 2008 Act.

Low cost rental is described in S. 69 (a) (b) & (c) of the 2008 Act.

As the local authority, it falls to Councils to provide the 'low cost' housing, which it appears they have failed to do.

That being the case, and as the HCA has/have not stepped in, we wonder if there should be another system to penalize delinquent councils. Perhaps by way of a new Act, or modification of an existing Act.

It seems reasonable to us, that where a council is not performing, and where the HCA have not stepped in to provide a supply of low cost housing, or other financial assistance, that councils should be stopped from charging taxes (Council Tax = CT) in proportion to the hardship they are causing. To, as it were offset their delinquency, which may otherwise constitute immoral earnings, or proceeds of crime.
Where maladministration (misfeasance) that is compounded, becomes malfeasance in public office. Hence, a criminal offence, rather than a civil wrong.

Thus, a long term failure to provide low cost housing becomes a (common law) criminal offence. See Regina v Bowden 1991: https://swarb.co.uk/regina-v-bowden-t-cacd-24-feb-1995/
Passing transparency laws to force council's to be more honest, should lower levels of corruption and fraud. The Courts should require a higher level of proofs from councils, long held to be dishonest. Going so far as to manufacture evidence, alter date attribution on photographs and erase levels on maps. All in an attempt to pervert the course of justice.
Councils have been building executive homes for Council Infrastructure Levies (CIL), that they are not spending on infrastructure. It's like our potholed roads. They take out Road Fund Licence payments then give them to Ministry of Defence contractors, with backhanders attaching. As a back scratching exercise. Granted, that we need to support the Ukraine. But then, if we'd been energy independent, Russia would not have been in such a strong financial position, to wage war, to achieve their imperialist agenda.
And then there is the fertilizer shortage looming, with no back-up or contingency plan, to make up for the Kremlin blocking supplies. Where sheep politicians follow, they don't lead. Though such a scenario was entirely predictable, with Russia producing around 25% of fertilisers for Europe. Perhaps a few less parties, and more thinking outside the box. Pearl Harbour springs to mind. The Yanks were caught completely off guard, the administration ignoring the advice of their own intelligence officers.
The same applies to Europe, pandering to a potential aggressor, instead of shoring up domestic policies, where Ursula von der Leyen, predicted Russian aggression in 2015, when she was the German defence minister. A lack of fertilizer is sure to affect farmers, increasing food prices, further. It's called Food Security, Lizzie!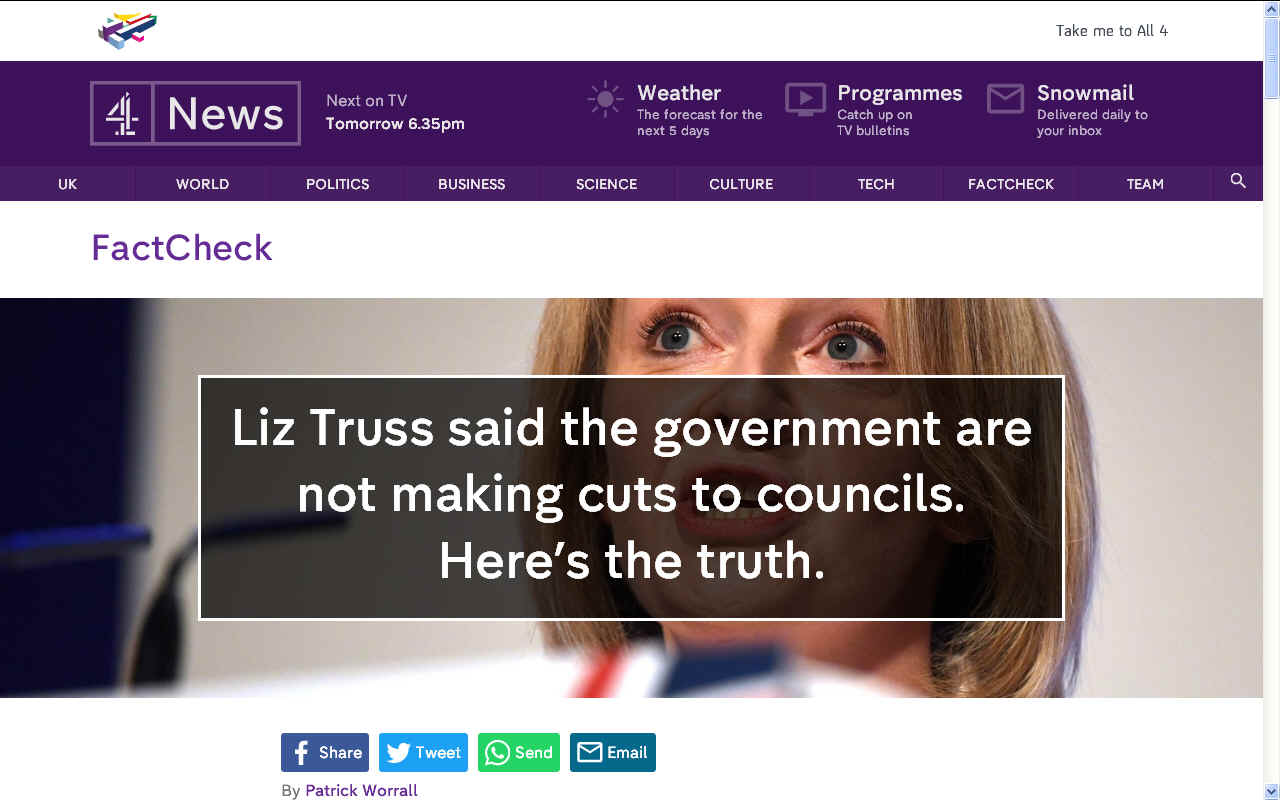 The other matter to consider is food security. We should be farming our backsides off, to reduce imports, with tax incentives applied to home produce. Other imports such as from China and India, made using coal as the base power generation medium, should have been carbon taxed, to reflect the true price in terms of climate change.
All of these things considered, would anyone want to head a group of lemmings, as they head over the nearest fiscal cliff. Better perhaps to tell the truth. Level with the electorate, and set out a plan for recovery. Aimed at eliminating borrowing, and building a Britain that is economically sound.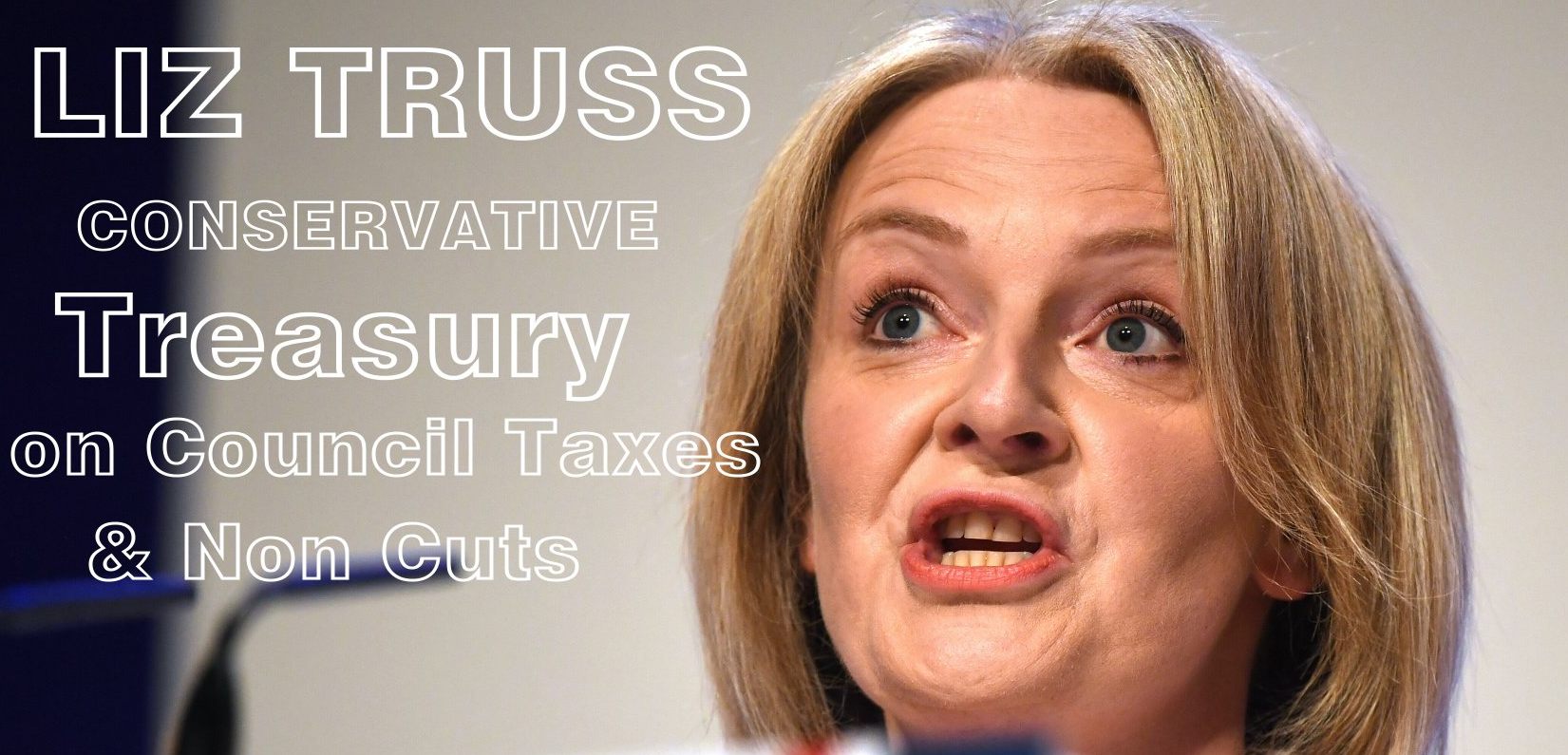 BLOOMBERG 29 JULY 2022 - LIZ TRUSS ON COURSE FOR COLLISION WITH UK ECONOMIC REALITY

The foreign secretary could have just three weeks to make her mark if she becomes prime minister in September.

Liz Truss looks an increasingly strong favorite to overcome Rishi Sunak and replace Boris Johnson as the UK's prime minister. Her next target will be the British civil service.

The 47-year-old foreign secretary has promised to start cutting taxes from day one if she turns her wide polling lead into a victory over Sunak when the governing Conservatives announce their next leader on Sept. 5.

Truss has brushed off concerns about surging inflation and public debt to pin the blame for Britain's lackluster performance on the stale thinking of the economic establishment.

"We have had a consensus of the Treasury, of economists, with the Financial Times, with other outlets, peddling a particular type of economic policy for 20 years," Truss said in an interview with the BBC. "It hasn't delivered growth."

Officials see the issue differently: Truss may be talking up a radical economic shift in the space of a few weeks, but her actual policy proposals are nowhere near what will be required to deal with the economic storm facing Britain.

The real collision, one official said, won't be with the Treasury, but with reality.

Truss and her team recognize they would be facing a race against time to implement her tax cuts and cost-of-living measures before bills soar and families go under.

New leaders often talk about having 100 days to make their mark. If she does take office in early September, Truss might have as little as three weeks, one ally said.

By the end of the month, energy bills are set to jump by at least 60%, just as households start switching on the heating. Inflation will be in double digits with interest rates rising fast and the economy flat-lining at best.

On top of that, public sector unions are likely to be balloting members over industrial action that could result in nurses and teachers going on strike, while delays at ports could leave shops short of goods in the run up to Christmas.

Whitehall officials say it's already too late to tackle waiting lists in the National Health Service and long waiting times for ambulances before the surge in winter diseases ramps up the pressure on hospitals.

The timeline is made even tighter because the new prime minister will be due in New York for the United Nations General Assembly in mid-September before the annual Tory party conference begins on Oct. 2.

Conservative party lawmakers looking with trepidation at the economic outlook are bracing for comparisons with Britain's economic nadir in the 1970s, when the country was battered by strikes and power shortages and was forced to go cap-in-hand to the IMF to borrow money.

Indeed, some MPs are suggesting that Truss could opt to call an early general election. The theory goes that she would be better off going to the country when she is a fresh face, rather than two years into the job when she has been tainted by crises.

That idea is rejected by the Truss camp, who say she would want to hold off an election as long as possible. One ally said she had no intention of being a caretaker prime minister, and that she wanted to stamp her ideological vision on the country.

Team Truss say their plan is centered on having a prime minister and Chancellor of the Exchequer who are completely aligned, in contrast to Johnson and Sunak, or their predecessors Theresa May and Philip Hammond.

Johnson and Sunak had tried to foster a symbiotic relationship with an ill-fated joint team of advisers which descended into acrimony with No. 10 accusing the Treasury of blocking its policies.

Business Secretary Kwasi Kwarteng is a strong favorite to lead the Treasury in a Truss government, according to one person with knowledge of the discussions.

The appointment of a chief secretary to the Treasury will be essential, as Truss wants to deliver a three-year spending review quickly after taking office. The job is seen as so important that the incumbent, Truss ally Simon Clarke, may remain in post. Therese Coffey, another close ally, is tipped as a potential deputy prime minister.

In a sign of potential tensions, some officials are skeptical over whether they can deliver a comprehensive review of the public finances in such a short time frame, especially when the economic situation is so volatile.

A new prime minister is unlikely to meet outright opposition from inside her Treasury, but she would be likely to hear repeated arguments for toning down some of her policy proposals while the Office for Budget Responsibility may publicly signal its concerns on debt.

The slow pace of bureaucracy is another possible cause of friction, since there are fears in Whitehall that the tax agency and the department for work and pensions could struggle to compute tax and benefit changes quickly enough.

Truss's team insist they are not thinking about wider Cabinet roles — yet there is a debate about whether she should invite Sunak and his backers to join the cabinet to promote party unity, or stuff her top team with supporters. One backer said they suspected she would go for the latter option.

Outside the circle of loyalists though, Truss would inherit a divided party that might make it difficult to stay the course on her more controversial plans. She won the backing of only a third of Tory MPs, and many of those who backed Sunak or centrist Penny Mordaunt actively dislike her.

That raises questions as to how far she could resist public pressure for further state intervention — Johnson caved in to public pressure when faced with the free school-meals campaign fronted by the footballer Marcus Rashford. Tory leadership contenders have tried to avoid discussing such tricky ideological issues in front of members, one Truss supporter observed, suggesting she would take a pragmatic case-by-case view on such interventions if she is in office this winter.

Of the policy plans that she has set out, first on the hit list will be green energy levies, which she has promised to scrap temporarily, saving every household £155.

The other moves will probably have to wait for her big set piece: the budget scheduled for September or October. That will be when she can deliver on her promises to reverse the 1.25% increase in national insurance, saving the typical household around £180 a year, and abolish a planned increase in corporation tax from 19% to 25%.

But those savings are likely to be swallowed up by surging energy bills in January when the average family is likely to be paying £500 a month to heat their homes once a new tariff kicks in, according to analysis from BFY Group Ltd. That's three times what they were paying a year earlier.

Surging energy prices may also test her resolve over Ukraine.

A person familiar with her thinking said she was concerned that some other European leaders and even the US would soften their position on Russia as the energy crisis bites, and encourage Ukraine to agree a deal ceding territory. Truss rejects those arguments, but she will face the same domestic pressures as other leaders when voters are struggling to heat their homes and industry is squeezed by sky-high costs.

One veteran government official said they feared that optimism would soon come crashing down to earth.

Winning the battle of ideas with Tory members is one thing, they said. Implementing the Truss brand of mould-breaking reforms with limited political capital in the middle of an economic crisis is a much bigger challenge.
CABINET MPS -MARCH 2020
Chancellor Exchequer

Priti Patel

Home Secretary

Dominic Raab

Foreign Secretary

Michael Gove

Chancellor D. Lancaster

Ben Wallace

Defence Secretary

Matt Hancock

Health & Social Care

Liz Truss

International Trade

Gavin Williamson

Education

Oliver Dowden

Culture

Alok Sharma

MP Reading West

Robert Jenrick

Housing, Local Gov.

Therese Coffey

Work & Pensions

Robert Buckland

Justice

Anne-Marie Trevelyan

International Dev.

Transport

George Eustice

Environment

Brandon Lewis

Northern Ireland

Alister Jack

Scottish Sec. State

Simon Hart

Welsh Sec. State

Baroness Evans

Leader Lords

Amanda Milling

Party Chairman

Jacob Rees-Mogg

Leader Commons

Mark Spencer

Chief Whip

Suella Braverman

Attorney General

Stephen Barclay

Treasury Sec.
CONSERVATIVE MPS 2017-2018
Theresa May - Prime Mnister

MP for Maidenhead

Damian Green

MP for Ashford

Philip Hammond

MP Runnymede & Weybridge

Boris Johnson

MP Uxbridge & South Ruislip

Amber Rudd

MP Hastings & Rye

David Davis

MP Haltemprice & Howden

Gavin Williamson

MP South Staffordshire

Liam Fox

MP North Somerset

David Lidlington

MP for Aylesbury

Baroness Evans

MP Bowes Park Haringey

Jeremy Hunt

MP South West Surrey

Justine Greening

MP for Putney

Chris Grayling

MP Epsom & Ewell

Karen Bradley

MP Staffordshire Moorlands

Michael Gove

MP Surrey Heath

David Gauke

MP South West Hertfordshire

Sajid Javid

MP for Bromsgrove

James Brokenshire

MP Old Bexley & Sidcup

Alun Cairns

MP Vale of Glamorgan

David Mundell MP

Dumfriesshire Clydes & Tweeddale

Patrick McLoughlin

MP Derbyshire Dales

Greg Clark

MP Tunbridge Wells

Penny Mordaunt

MP Portsmouth North

Andrea Leadsom

MP South Northamptonshire

Jeremy Wright

MP Kenilworth & Southam

Liz Truss

MP South West Norfolk

Brandon Lewis

MP Great Yarmouth

MP

Nus Ghani

MP Wealden

Huw Merriman

MP Battle

MP
UK POLITICS

The United Kingdom has many political parties, some of which are represented in the House of Commons and the House of Lords. Below are links to the websites of the political parties that were represented in the House of Commons after the 2015 General Election:
LINKS
https://www.bloomberg.com/news/features/2022-07-29/uk-tory-leader-race-liz-truss-is-on-course-for-collision-with-economic-reality
https://www.bloomberg.com/news/features/2022-07-29/uk-tory-leader-race-liz-truss-is-on-course-for-collision-with-economic-reality