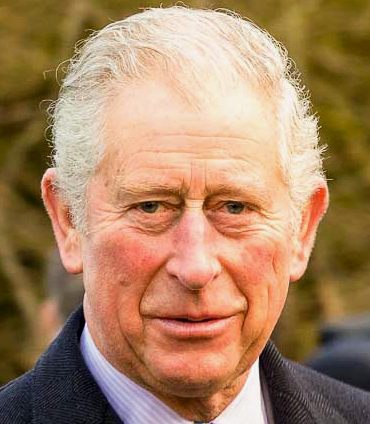 Charles, Prince of Wales became King of the United Kingdom on the passing of Queen Elizabeth II. Charles was born at Buckingham Palace.
Following a disastrous year for the Monarchy in 2022, and the passing of Her Majesty Queen Elizabeth, we now have a King, who may be every bit as ineffectual at detecting poor political candidates for the running of the British economy, if Liz Truss is anything to go on at 44 days a Prime Minister. Now in the hands of Rishi Sunak, a millionaire, who may not be in touch with the ordinary foot soldiers - but that remains to be seen.
The Queen is dead, long live the King.
One might ask if in an age of crisis, the present, so-called, democratic monarchy is serving the needs of an electorate that has become more financially enslaved in the past 30 years, than when Henry VIII was lopping off heads at the rate of 4 1/2 beheadings a day. Can the UK afford to have a King as Head of State, where Queen Elizabeth was lied to by Boris Johnson - and failed to sack him, and the Courts are corrupted (or infected depending on your point of view) by the honours system. Giving those who uphold the present (discriminatory) system titles in return for their support. Criminal prosecutions are brought by the Crown, as in R v Whoever. Judicial reviews are also R v Whoever, on the application of ??? But cases the state does not want investigated, corrected or reviewed in any way shape or form, are refused Leave.
One of the best examples of such treatment is one where a man was convicted by a court, involving Sussex police, alleging multiple rapes. But where the claimant was still intact internally, hence a virgin. Quite literally, he was framed, with the Court of Appeal refusing transcripts of medical testimony, so preventing an application for Leave to Appeal. In the UK you have to ask for permission to appeal. It is not a right.
The UK's human rights record is thus appalling. You may or may not agree. But one thing is for certain, unless you have been falsely accused, and been through the system. You will never know. You will think that all is rosy in the United Kingdom, as a Constitutional Monarchy.
An application for a Judicial Review of the CCRC's refusal to refer to the Court of Appeal, three judges said the Criminal Cases Review Commission could take a view. This was in light of two near identical cases where men were convicted on incorrect and misleading medical evidence/testimony.
Oh, and did we mention that the police raided more than one victim's premises, and stole legally privileged documents, which then got passed to the CPS. Who accidentally put those documents into their case file - and then had the cheek to ask for a solicitor to the defendant, to delete those files. In effect, making the solicitor an accessory to the crime. Of course the solicitor refused. And we've now had sight of those communications.
That kind of invalidates the whole proceedings. It is not only illegal to take protected documents, but also demonstrates the level of bias of both the police and the CPS.
A written constitution might be what is needed to restore justice to the people. The royals can still be a family that is highly regarded, maybe even more so for stepping aside, and allowing a proper Constitution to give effect to Article 13 (right to an effective remedy) of the European Convention on Human Rights, or Article 7, Article 8 and Article 10 of the Universal Declaration of Human Rights.
This (true) story is to be turned into a screenplay in 2023. Watch: http://policestates.org/ and http://humanrightsuk.org/, where the foul play by Wealden, is hidden to prevent fraud by the Council becoming known. Sussex police, aiding and abetting the cover up, and stitch up.
You could not make this stuff up!
At this time the United Kingdom actively discriminates against those charged with a sex crime, thanks to changes in the law passed by that silly sausage, David Blunkett, no doubt caroused and blinded by his adoring female entourage, denying the accused, their right under the Universal Declaration and European Convention - to be treated as innocent, until proven guilty. Made all the more absurd, with Prince Andrew having been bailed out by the Queen, against alleged under-age sex with Virginia Roberts. When, perhaps there should should have been an investigation and a prosecution.
Nobody, being above the law.
Interestingly, Charles I was executed for treason by Parliament, under Oliver Cromwell. No doubt you are wondering if we are deep enough in the brown smelly stuff, to trigger change? Or are the British public at large, that stupid, as to vote for more of the same bull?
THE ECONOMY UNDER A CONSERVATIVE GOVERNMENT - WHAT THE PAPERS SAY
MSN NEWS 4 NOVEMBER 2022

Britain faces a two-year recession as Jeremy Hunt prepares more than £50bn of spending cuts and tax hikes – including higher taxes on savings.

The Chancellor believes that the UK's economic shock will be as bad as the 1970s in the wake of the Bank of England forecasting increased unemployment, a shrinking economy and months of double-digit inflation.

Mr Hunt is eyeing up a £500m raid on more than five million Britons through an increase in the tax levied on dividends when they are paid out to shareholders in his Autumn Statement.

He is considering cutting the tax-free allowance for individuals paying dividend tax, one of a wide range of tax rises being drawn up by the Treasury as part of the Chancellor's statement on 17 November. That will apply to anyone who has invested their savings in stocks and shares, unless they have used a tax-exempt vehicle to do so.

In total, Mr Hunt plans to announce at least £50bn a year of fiscal tightening to take effect by the end of 2027 in a bid to stop a repeat of the markets meltdown sparked by Kwasi Kwarteng's [ludicrous] mini Budget.

He fears the effect of global factors on Britain's economy and public finances will prove to be as serious as 1973, when the Opec oil embargo drove up the cost of energy and sparked a worldwide recession which led to the collapse of much of the UK's public services. A Treasury official said: "We are facing a dual toxic shock of the aftermath of a pandemic, and Putin's invasion of the Ukraine. There is no way to sugarcoat it – it is grim."

Speaking after the decision to raise interest rates by 0.75 points to 3 per cent, the Bank of England's Governor Andrew Bailey said: "This is a huge shock. If you compare this to the 1970s, and you compare this year to single years in the 1970s, and also government policies comes into play there in terms of energy markets, this is a bigger shock than in any year in the 1970s."

The Bank forecast that Britain's economy has already entered recession and will not return to growth until late in 2024. GDP will shrink by 1.5 per cent next year and another 1 per cent in 2024, it said, with growth the next year standing at just 0.5 per cent – casting fresh doubt over when economic activity will return to its pre-pandemic level.

Unemployment is expected to rise above 6 per cent, from its current record low of 3.5 per cent, as a result of the recession which is caused by high inflation reducing households' income, compounded by the rise in interest rates.

The Chancellor said in a statement: "The most important thing the British Government can do right now is to restore stability, sort out our public finances, and get debt falling so that interest rate rises are kept as low as possible.

"Sound money and a stable economy are the best ways to deliver lower mortgage rates, more jobs and long-term growth. However, there are no easy options and we will need to take difficult decisions on tax and spending to get there."

The failure of Liz Truss's dash to boost growth by cutting taxes without reducing public spending has left the Government no choice but to balance the budget as quickly as possible, insiders believe.

Global economic shocks, apparently exacerbated by political chaos, have eliminated the Chancellor's "headroom" in the public finances and created an annual deficit of tens of billions of pounds.

Economists disagree over whether to target a balanced budget over the medium term, or allow a higher level of borrowing in an attempt to grow the British economy.

But Treasury insiders have concluded if they do not eliminate the deficit, markets will respond badly and risk a further financial spiral.

A source close to Mr Hunt told: "The previous Government tried to stick their heads in the sand and pretend you could just cut taxes, it didn't work. Britain has a more than £50bn black hole that needs to be filled from spending cuts and tax increases. The counterfactual has been tried and failed." Senior Conservatives also believe the new consensus on balancing the budget will harm Labour by forcing the party to abandon some of its investment plans such as the so-called "green new deal".

Allies of Ms Truss, by contrast, insist that forecasts the UK will experience its longest ever recession are a vindication of her plan to pursue growth at all costs. A former member of her administration said: "A prophet is never listened to in his own time."

Even before the Covid-19 pandemic and the invasion of Ukraine, Britain had suffered a decade of sluggish growth in the wake of the global financial crisis.

Andrew Bailey, the Governor of the Bank of England, claimed that Ms Truss's policies would have a lasting impact on Britain's credibility with investors. He said: "There has been a questioning of UK policy. That will have some lasting effect and we have to work very hard to put that in the past, frankly."

YOUR SAVINGS AT RISK AGAIN

An increase in the tax on deficits could hit more than five million people in the UK who are estimated to own stocks or shares in a company.

The levy is charged at 8.75 per cent for basic rate taxpayers and 33.75 per cent for higher rate payers. There is currently a £2,000 allowance before individuals become liable to pay the tax, but Jeremy Hunt is now expected to cut it in half – raising almost half a billion pounds a year for the Exchequer.

Business owners sometimes pay themselves in dividends rather than a salary because the headline tax rate is lower than income tax. Some Opposition politicians have call for the rate to be increased so it is the same as income tax, but the Chancellor is likely to resist this suggestion.

Anyone whose savings are invested in the stock market is liable to pay dividend tax whenever companies they have a stake in pay out profits to shareholders. Pension funds and ISAs are exempt.
And that is not counting the devaluation of the pound, making imports such as food, timber and copper, more than double in real terms. WTF! Are we are up shit creek without a paddle?
THE TELEGRAPH 3 NOVEMBER 2022 - WORLD PLUNGING TOWARDS SOCIETAL COLLAPSE AS ERA OF CHEAP MONEY ENDS

The global economy is on the path to hyperinflation and risks societal collapse if soaring prices are not brought under control, one of the world's biggest hedge funds has warned.

Elliott Management, the hedge fund founded by Wall Street billionaire Paul Singer, hit out at central bank rate-setters in an apocalyptic warning to clients as rate-setters bring the era of ultra-cheap money to an abrupt end.

The world economy faces an "extremely challenging" outlook and hyperinflation could result in "global societal collapse and civil or international strife", the letter to clients said, the Financial Times reported. It said central banks have been "dishonest" in deflecting blame for the price surge from their prolonged use of ultra-loose monetary policy.

Elliott is one of the most influential hedge funds in the world and is feared in corporate boardrooms for its approach to investor activism.

Central banks are being forced into rapid interest rate rises to tackle inflation with the rate of price growth hitting double digits and a four-decade high in the UK.

The US Federal Reserve voted for its fourth consecutive 0.75 percentage point increase to its benchmark interest rate on Wednesday while the Bank of England followed with a 0.75 percentage point jump on Thursday, the eighth straight increase.

Stock markets have already suffered a tough year as the global economic outlook darkens and interest rates are pushed to levels last seen before the financial crisis. But Elliott believes that investors should brace for a "a seriously adverse unwind of the everything bubble" because of the number of "frightening and seriously negative possibilities".

The "everything bubble" refers to the surge in a range of investments, including stocks, bonds and house prices, since the financial crisis after central banks left interest rates at rock bottom levels for years and cranked up the printing presses under quantitative easing.

Investors should not believe they have seen everything from previous financial crises, the letter warned. The sudden end to cheap money has "made possible a set of outcomes that would be at or beyond the boundaries of the entire post-WWII period".

The S&P 500 – the benchmark US stock index – has plunged by 22pc this year and dropped a further 2.5pc on Wednesday after Fed chairman Jerome Powell signalled more rate increases are on the way. The FTSE 100 has been one of the world's better performing stock indices but is still 5.6pc lower.

Elliott declined to comment.
UN CLIMATE REPORT NOVEMBER 2022
As if Britain is not in enough hot water, the over development via a brick-rush building boom engineered by the Conservatives, to encourage foreign investors, is helping to warm the planet. Rather than stand on our own two feet. Knuckle down and face facts. It's an I'm alright at the moment Jack policy, short-termist put cash in our donors pockets, and their own, and never mind the consequences.
In its annual state of the climate report, the United Nations' weather agency said that sea level rise in the past decade was double what it was in the 1990s and since January 2020 has jumped at a higher rate than that. Since the decade began, seas are rising at 5 millimeters a year (.2 inches) compared to 2.1 millimeters (.08 inches) in the 1990s.

The data on sea level and average temperatures are nothing compared to how climate change has hit people in extreme weather. The report highlights the summer's incredible flood in Pakistan that killed more than 1,700 people and displaced 7.9 million, a crippling four-year drought in East Africa that has more than 18 million hungry, the Yangtze River drying to its lowest level in August, and record heat-waves broiling people in Europe and China.

"This latest report from the World Meteorological Organization reads like a lab report for a critically ill patient, but in this case the patient is Earth," said climate scientist Jennifer Francis of the Woodwell Climate Research Center in Cape Cod, who wasn't part of the report.

Levels of heat-trapping carbon dioxide, methane and nitrous oxide all reached record high levels, with potent methane increasing at a record pace, the report said.

That means more than just warming temperatures on land. Ice, both Greenland's ice sheet and the world's glaciers, are shrinking precipitously, the report said. For the 26th year in a row, Greenland lost ice when all types of ice are factored in. The volume of glacier snow in Switzerland dropped by more than one-third from 2001 to 2022, the report said.

But 90% of the heat trapped on Earth goes into the ocean and the upper 2000 meters (6561 feet) of the ocean is getting warmer faster. The rate of warming the last 15 years is 67% faster than since 1971, the report said.
ROYALS GALLERY 2018
Andrew Duke of York

Anne Princess Royal

Autumn Phillips

Beatrice of York

Camilla Duchess Cornwall

Catherine Duchess Cambridge

Charles Prince Wales

Charlotte of Cambridge

Dianna Princess Wales

Edward Earl Essex

Eugenie of York

Elizabeth Majesty Queen

George of Cambridge

Harry Duke Sussex

Isla Phillips

Jack Brooksbank

James Viscount Severn

Lena Tindall

Louis of Cambridge

Louise Lady Windsor

Mark Captain Phillips

Meghan Duchess Sussex

Mia Grace Tindall

Mike Tindall

Peter Phillips

Philip Duke Edinburgh

Sarah Duchess York

MP

Savannah Phillips

Sophie Countess Wessex

Timothy Laurence V. Admiral

William Duke Cambridge

Zara Tindall
A TO Z OF ROYAL FAMILY MEMBERS
Andrew Duke of York, Prince
Beatrice of York, Princess
Catherine Duchess of Cambridge
Charlotte of Cambridge, Princess
Edward Earl of Wessex, Prince
Elizabeth Queen II Windsor
Eugenie of York, Princess
Charles Prince of Wales
Dianna Princess of Wales
George of Cambridge, Prince
Jack Brooksbank
James Viscount Severn
Louis of Cambridge, Prince
Peter Phillips
Philip Duke of Edinburgh
Sarah Duchess of York
Sophie Countess of Wessex
Timothy Laurence Vice Admiral
William Duke of Cambridge, Prince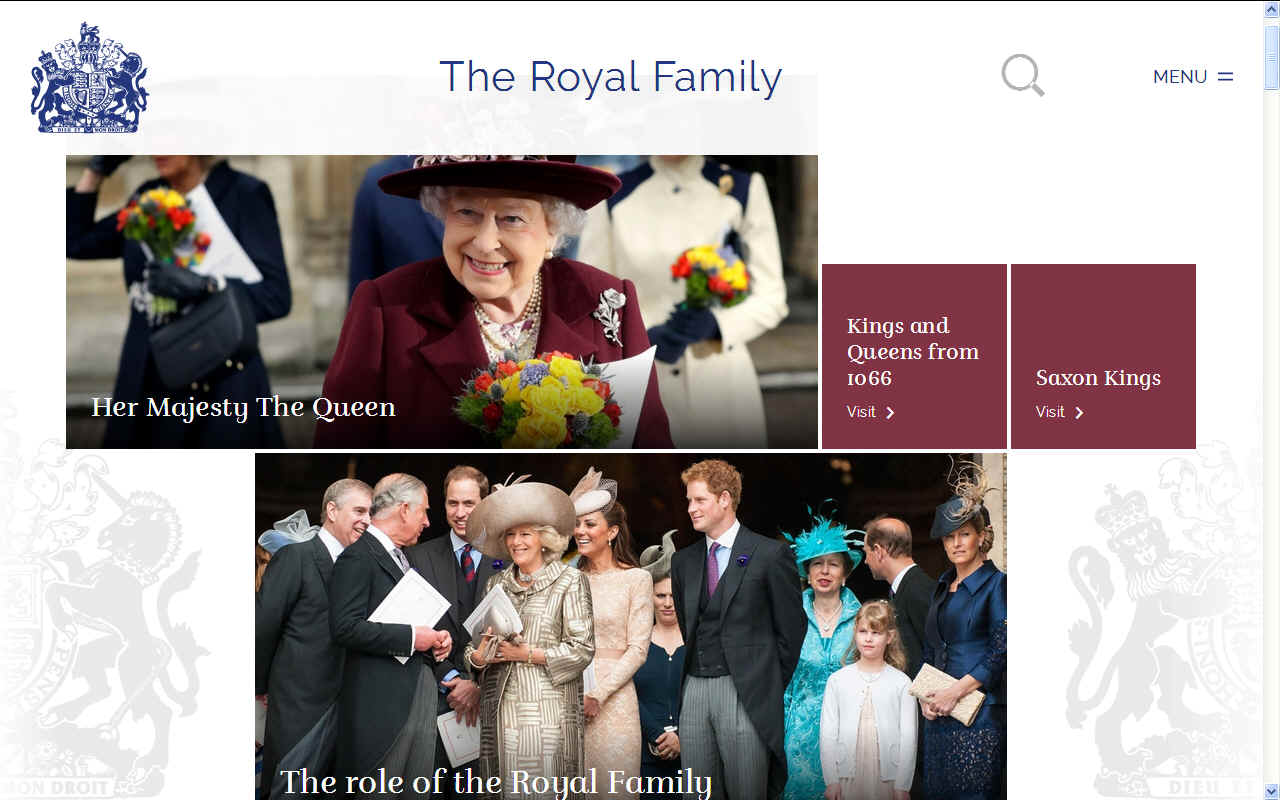 LINKS & REFERENCE
https://www.dailymail.co.uk/
https://en.wikipedia.org/wiki/British_royal_family
https://www.bbc.co.uk/
https://www.royal.uk/