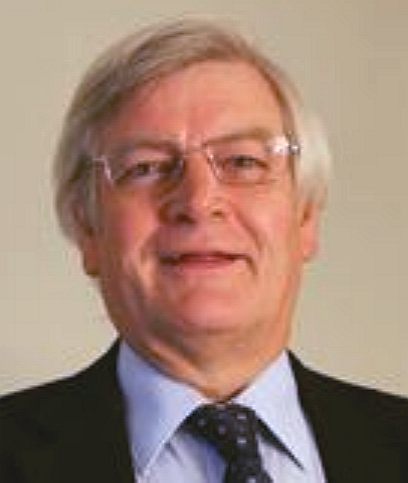 Councillor Robert (Bob) Standley is the present leader of the council (17-1-18) and has been for some years. We wonder if he will embrace the Circular Economy and break free of the present renting society that is making life so hard for young families starting out, and of course the legacy for our next generations.
Councillor Robert Standley
Party: Conservative
Ward: Wadhurst
Leader of the council
Contact Information

Berriedale
Mayfield Lane
Wadhurst
East Sussex
TN5 6JE

Telephone: 01892 783579
Email: cllr.robert.standley@wealden.gov.uk
WEALDEN'S CABINET & RESPONSIBILITIES:

Cllr Bob Standley — Leader; also responsible for Finance and Policy.
Cllr Claire Dowling — Corporate Services and Deputy Leader.
Cllr Jan Dunk — Corporate Assets.
Cllr Rowena Moore — Waste Management.
Cllr Roy Galley — Planning & Development.
Cllr Graham Wells — Affordable Housing.
Cllr Johanna Howell — Community and Voluntary Sector.
Cllr Jonica Fox was re-elected Chairman of the Council unopposed
Cllr Brian Redman was elected vice-chairman

The following positions were also approved by Full Council:

Chairman of the Licensing Committee: Cllr Susan Stedman.
Chairman of the Community and Environment Scrutiny Committee: Cllr David Larkin
Chairman of Internal and Audit Scrutiny Committee: Cllr Huw Merriman.
Chairman of Planning Committee North: Cllr Ann Newton.
Chairman of Planning Committee South: Cllr Barby Dashwood-Morris.
Chairman of the Personnel Committee: Cllr Claire Dowling.
Chairman of the Standards Committee: Cllr Lin Clark (from 1 July).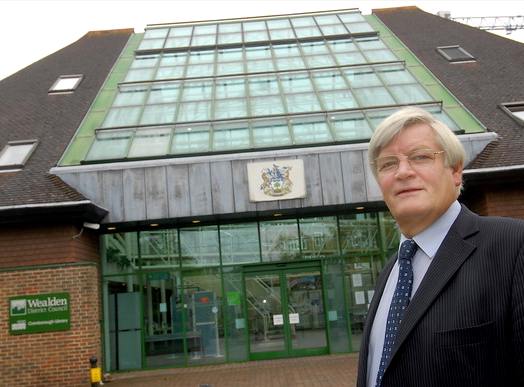 Councillor Robert Standley in front of the den on iniquity that is this corrupt administration has become. Any council that knowingly continues to employ staff that have lied to the public, to the courts and falsified evidence, must sack those people and report their offences to the authorities. If any council does not, it becomes party to those crimes.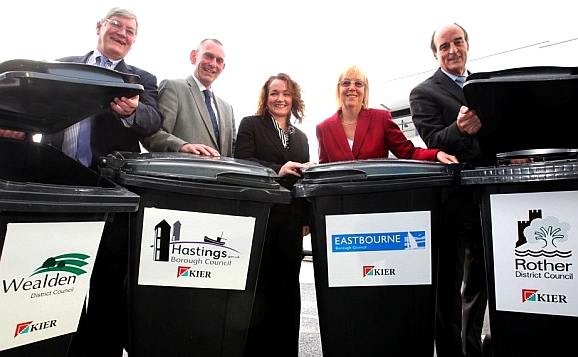 That's the stuff Bob, but don't stop there. You have a lot more refuse to deal with and it's all buried in your files. Why not start by sacking those officers who have falsified evidence, not told the truth about historic buildings and who even now refuse to do anything to put the matter right.
Councillor Robert Standley: Is he thinking about climate change yet? Think electric and think affordable houses. Think also about compulsory purchase, or simply earmark land for affordable housing - and don't worry about upsetting the farmers and property developers.

COUNCILLORS SERVING IN 2017 INTO 2018

Councillor Dick Angel

Heathfield Nth & Cenrl - Cons


Councillor Kevin Balsdon

Pevensey and Westham - Cons


Councillor Jo Bentley

Hailsham South and West - Cons


Councillor Bob Bowdler

Heathfield East - Cons


Councillor Lin Clark

Pevensey and Westham - Cons

Deputy Chairman Standards


Councillor Nicholas Collinson

Hailsham Central & North - Cons

Portfolio Community Leadership Human Resources


Councillor Nigel Coltman

Hailsham Central and North - Cons

Chairman of Licensing


Councillor Dianne Dear

Pevensey and Westham - Cons

Dep Chair of Planning South


Councillor Phil Dixon

Rotherfield - Conservative

Dep Chair of Audit Finance


Councillor Pam Doodes

Ninfield & Hooe with Wartling

Conservative - Vice-Chairman


Councillor Claire Dowling

Uckfield Central - Cons

Dep Ldr Public Health Safety


Councillor Jan Dunk

Heathfield North & Central - Conservative


Councillor Philip Ede

Alfriston - Conservative


Councillor Helen Firth

Uckfield New Town - Cons


Councillor Jonica Fox

Cross-in-Hand/ Five Ashes - Conservative


Councillor Roy Galley

Danehill/ Fletching/ Nutley - Cons

Portfolio Economic Dev & Waste Man


Councillor Richard Grocock

Hailsham South and West - Cons


Councillor Chris Hardy

Hartfield - Cons- Chairman


Councillor Jim Hollins

Crowborough West - Cons


Councillor Peter Holloway

Forest Row - Conservative


Councillor Johanna Howell

Frant/ Withyham - Cons

Ch Planning North


Councillor Toby Illingworth

Buxted & Maresfield - Cons


Councillor Stephen Isted

Crowborough Jarvis Brook - Independent


Councillor Andy Long

Herstmonceux - Cons


Councillor Michael Lunn

Buxted & Maresfield - Cons


Councillor Philip Lunn

Crowborough East - Cons


Councillor Barry Marlowe

Uckfield Ridgewood - Cons

Dep Ch Licensing


Councillor Rowena Moore

Forest Row - Conservative


Councillor Kay Moss

Crowborough St Johns - Cons

Dep Chair Overview & Scrutiny


Councillor Douglas Murray

Willingdon - Conservative


Councillor Ann Newton

Framfield - Cons

Portfolio Planning & Dev


Councillor Amanda O'Rawe

Hailsham East - Conservative


Councillor Mark Pinkney

Hellingly - Conservative


Councillor Dr Brian Redman

Mayfield - Conservative

Chairman of Standards Committee


Councillor Ronald Reed

Crowborough North - Conservative


Councillor Carol Reynolds

Uckfield North - Cons


Councillor Greg Rose

Crowborough East - Cons

Chair Overview & Scrutiny


Councillor Peter Roundell

Danehill/ Fletching/ Nutley - Cons

Chairman Audit Finance


Councillor William Rutherford

Frant/ Withyham - Cons


Councillor Daniel Shing

Polegate South - Ind Democrat


Councillor Oi Lin Shing

Polegate North - Ind Democrat


Councillor Raymond Shing

Willingdon - Independent Democrat


Councillor Stephen Shing

Willingdon - Independent Democrat


Councillor Angela Snell

Polegate North - Conservative


Councillor Robert Standley

Wadhurst - Conservative

Leader of the Council


Councillor Susan Stedman

Horam - Conservative

Chair Planning South


Councillor Roger Thomas

Heathfield North & Central - Cons


Councillor Jeannette Towey

Crowborough West - Cons


Councillor Chriss Triandafyllou

Hailsham South and West - Cons


Councillor Peter Waldock

Uckfield North - Cons


Councillor Neil Waller

Crowborough North - Cons

Dep Chair Planning North


Councillor David Watts

Chiddingly & East Hoathly - Cons


Councillor Graham Wells

Wadhurst - Cons

Portfolio Housing & Benefits


Councillor David White

Hellingly - Independent


Councillor John Wilton

East Dean - Conservative
Dick Angel - Jo Bentley - John Blake - Bob Bowdler - Don Broadbent - Norman Buck - Raymond Cade - John Carvey - Lin Clark
Nicholas Collinson - Nigel Coltman - Ronald Cussons - Barby Dashwood-Morris - Dianne Dear - Phil Dixon - Pam Doodes
Claire Dowling - Jan Dunk - Louise Eastwood - Philip Ede - Helen Firth - Jonica Fox - Roy Galley - Richard Grocock - Chris Hardy
Steve Harms - Jim Hollins - Peter Holloway - Johanna Howell - Stephen Isted - David Larkin - Andy Long - Michael Lunn
Barry Marlowe - Nigel McKeeman - Huw Merriman - Rowena Moore - Kay Moss - Douglas Murray - Ann Newton - Ken Ogden
Amanda O'Rawe - Charles R Peck - Diane Phillips - Mark Pinkney - Major Antony Quin RM - Ronald Reed - Dr. Brian Redman
Carol Reynolds - Greg Rose - Peter Roundell - William Rutherford - Daniel Shing - Oi Lin Shing - Raymond Shing - Stephen Shing
Robert Standley - Susan Stedman - Rupert Taylor - Bill Tooley - Jeanette Towey - Stuart Towner - Chriss Triandafyllou - Peter Waldock
Neil Waller - David Watts - Mark Weaver -Graham Wells - David White - John Wilton
COUNCILLORS SERVING IN 2006 - 2010

Councillor Lord Abergavenny

Frant/Withyham Conservative

Councillor Raymond Cade


Councillor Mrs Christina Berry

Polegate North

Liberal Democrat


Cllr Bruce Broughton-Tompkins

Crowborough St Johns Cons


Councillor Frank Brown

Danehill/Fletching/Nutley Cons


Councillor Norman Buck

Buxted & Maresfield

Cons Deputy Leader Cabinet Portfolio Holder for Change Management


Councillor Mrs Jane Clark

Crowborough East

Liberal Democrat

Chairman Select Committee

Councillor Ronald Cussons


Councillor Nick Ellwood

Hailsham South and West

Wealden Independent

Leader, Wealden Independent Group


Councillor Dr Ian Haffenden

Hailsham South and West

Wealden Independent


Councillor Paul Holbrook

Hailsham Central and North

Liberal Democrat


Councillor Jim Hollins

Hartfield Conservative

Deputy Chairman, Environment Scrutiny Committee; Chairman Liquor & Entertainments Licensing Committee


Councillor Mrs Pat Kennedy

Buxted & Maresfield

Conservative Chairman of the Council


Cllr Mrs Margaret Kirkpatrick

Heathfield North & Central

Conservative

Cab Port Holder Housing

& Community Development


Councillor David Logan

Rotherfield

Conservative

Cabinet Portfolio Holder Finance & Assets


Councillor Mrs Sylvia Martin

Danehill/Fletching/Nutley

Conservative Dep Chairman

Select Committee


Councillor Roy Martin

Polegate North Liberal Democrat

Deputy Chairman Dev Ctrl

South Sub-Committee


Councillor Mrs Linda McKeever

Pevensey and Westham

Conservative


Councillor Ian McKirgan

Crowborough Jarvis Brook

Wealden Independent


Councillor Ian Mein

Crowborough East

Lib Dem Vice Chairman and

Deputy Chair Dev Nth Sub-Com


Councillor Mrs Anna Monaghan

Wadhurst

Conservative


Councillor Mrs Laura Murphy

Hailsham Central and North

Leader of the Liberal

Democrat Group


Councillor Mrs Lynda Myers

Frant/Withyham

Conservative

Deputy Chairman

Regulatory Committee


Councillor Ian Nottage

Uckfield Liberal Democrat

Dep Chair Liquor and

Entertainments Licensing


Councillor Mrs Niki Oakes

Heathfield North & Central

Conservative


Councillor Raymond Parsons

Forest Row

Conservative

Cabinet Portfolio Holder for Corporate Services and Chair Personnel Committee


Councillor Mrs Diane Phillips

Crowborough West

Conservative

Chairman Community Scrutiny Committee


Councillor Geoff Rowe

Hailsham South and West

Wealden Independent


Councillor Mrs Ivy Scarborough

Polegate South

Wealden Independent


Councillor Tony Seabrook

Willingdon

Liberal Democrat

Deputy Chairman Community Scrutiny Committee


Councillor Paul Sparks

Uckfield North

Liberal Democrat

Deputy Chairman Internal Scrutiny Committee


Councillor Robert Sweetland

Uckfield Ridgewood

Liberal Democrat


Councillor Mrs Sylvia Tidy

Chiddingly & East Hoathly

Conservative

Councillor Stuart Towner


Councillor Brian West

East Dean

Conservative


Councillor Keith Whitehead

Alfriston

Conservative

Cabinet Portfolio Holder for Sustainable Development &
Vicarage Lane, Hailsham, East Sussex, BN27 2AX T: 01323 443322
AFFORDABLE | CLIMATE | DEVELOPERS | ECONOMY | FLOOD | HISTORY | HOMES
LADDER | MORALS | POVERTY | PROPERTY | SLAVERY | TAXES | SLUMS | VALUATIONS | WEALTH