NEW BOY IN TOWN 2016 - Fresh to the fray and some unfinished business to attend to sadly, he matter of correct data recording and setting the record straight.
When voted onto this Council, as a lawyer Councillor Philip Lunn may notice that although there was a material consideration that was markedly different from a previous application, that his Council refused to determine an application that could have settled one of the longest running and costliest that Wealden have fought to date. Granted, this was before he was elected.
This was all because Ken Wilson decided to side with more influential neighbours in Lime Park, instructing the George White and Thomas Hoy duo to do their best to devalue the old generating buildings by denying what they were/are - in the hope that the occupier would sell out to Lime Park Estate Ltd. At least, that is how it looks to us on reading of the evidence. Inspector Raymond Dannreuther was misled in 1987 and Inspector Raymond Michael was deceived in 1997 by the Doug Moss and Chezel Bird duo.
As far as we know, lying on oath at a public inquiry is best described as perjury and is a criminal offence. Committing such acts of dishonesty in an attempt to pervert the course of justice should disqualify an officer from working for a council - except that in Wealden land it appears that skill at lying on oath (or a willingness to lie), or just when advising councillors, is perceived as a necessary qualification for employment. Such team playing is almost sure to qualify officers for an enhanced pension package. Why? because that would be the deal for not blowing the whistle once they are out of the game. That is the price to buy their silence. But, surely such antics raises local taxes to pay for services that the rate payer is not aware they are buying?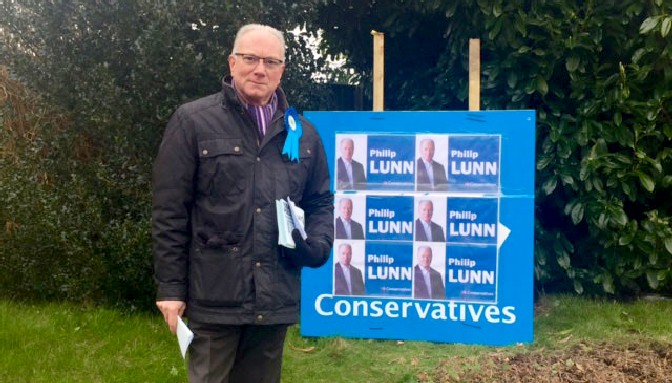 Party: Conservative
Ward: Crowborough East
Parish: Crowborough

Home address:

Woodlands
14 Coombe Edge
Crowborough
TN6 2GS

Phone: 01892 601105
Bus. email: cllr.philip.lunn@wealden.gov.uk

Dear Councillor Lunn,
As a relatively new Conservative member of a council responsible for a great many historic towns and villages, and also caretaker of the public purse, could we ask you to be especially vigilant against maladministration within the Wealden District Council.
Maladministration is where a local authority fails to carry out the function that it was created to perform or simply makes a mistake. The reason we mention this is because of the appalling history of planning enforcement appeals that were forced on certain members of the public - in the past this ruse was to boost your re-charge budget - that should never have been sanctioned in the first place. That was the reason for the creation of this website and formation of the Wealden Action Group.
Obviously, we want to do our best to keep your council on the straight and narrow for the benefit of other tax payers who do not want to see their hard earned money wasted on officer led feuds - and the way to do this is to monitor your progress and where applicable, lobby members, MPs and the media, pointing out potential pitfalls, so helping your council to avoid administrative errors. We thus contribute to council efficiency all over the land, where the internet serves as a wonderful reference to us all.
In our view one of the most important functions that a council is charged with, is to provide a rolling stock of land for affordable housing. The fact that most councils are not doing so, including your own, is a major problem that is effectively making our next generations financial slaves. The UK has an unenviable history of human rights abuses, beginning with the invention of concentration camps.
While (empire) building mansions might make a lot of bankers and landlords very happy in and around Crowborough; it is fair? We were under the impression that Britain was aiming to be at below 1990 carbon levels by 2050. That goal relies on sustainable practices and sustainability equals affordability. Huge profits for some and slavery for others does not a Circular Economy make.
Building expensive homes, where we cannot house low wage earners, is economic lunacy and un-sustainable. This is elitist politics, rather than an equal opportunities bedrock - that should prevail in the interests of democracy. The new goal is a Circular Economy.
These are particularly difficult times, where public funding is under scrutiny against overspending, but such international issues as global warming should still be targeted for attention. We would then expect grants of planning permission for houses that are both affordable and zero carbon - to reduce global warming - and that means smaller houses with a proportionally smaller carbon footprint.
A workable formula for such housing is clear. Sweden and Germany lead with flatpack and other low energy housing - that is affordable, being in the £25-70,000 range. Young families could afford to buy such houses, provided that councils earmark land for affordable development.
What we don't want is agricultural land suddenly going from £5,000 an acre to £1,000,000 - simply because a council failed to identify land for affordable housing. The moment land is allowed to escalate in value, houses are no longer affordable.
Could we suggest that land that is identified as suitable (necessary) for affordable housing, should only be granted consent for genuinely affordable homes. That might put a stop to the Klondike planning stampede that has opened up as a result of council sloth.
Once land is earmarked for affordable developments, Community Land Trusts could build houses for letting at sensible rents - but once again, they need land that is identified as being for affordable housing.
Thank you for taking the time to read this message and we look forward to seeing many sustainable decisions in the future and perhaps hearing your views on such proposals, when you have a spare moment.
Yours sincerely
Horse Sanctuary Trust UK (an equal opportunities not for profit organisation)
CROWBOROUGH LIFE 22 JANUARY 2016

The new Councillor to represent Crowborough East on Wealden District Council is Philip Lunn, the Conservative Party candidate.

Mr Lunn was elected with a 320 majority at a by-election yesterday (Thursday 21st). The count was held at St Richard's Church in Alderbook, after the close of the two polling stations at 10pm yesterday evening. The turnout was 21%. The votes cast for the three candidates were as follows:

Jane CLARK Liberal Democrat 197 24.50%
Philip LUNN Conservative 517 64.00%
Linda SCOTSON Labour 93 11.50%

Cllr Philip Lunn said:

" I am delighted to have been elected, and grateful that people showed their trust by voting for me. Whereas I have much to learn about local politics, I will endeavour to work constructively and objectively, in the hope that I can help to enhance the quality of life for Crowborough's residents.

The election was held following the death of Peter Cowie, who passed away at end of last year. Philip will represent Crowborough East (Montargis, Blackness and Alderbook) with Cllr Greg Rose."

Cllr Greg Rose said:

" I'm so pleased that Philip Lunn has been elected to serve along side me on Wealden District Council representing all the residents of Crowborough East Ward. I'm sure that in union with the other Conservative Councillors for Crowborough we will be able to made a real difference on the issues that matter to residents.

The election means the Conservatives continue to have seven of the eight seats on Wealden District Council representing Crowborough."

The next scheduled election will be for the Sussex Police and Crime Commissioner on Thursday 5th May. At this election the spotlight will be on Wealden, as the authority will be co-ordinating proceedings for the whole of Sussex from the count at the East Sussex National, near Uckfield.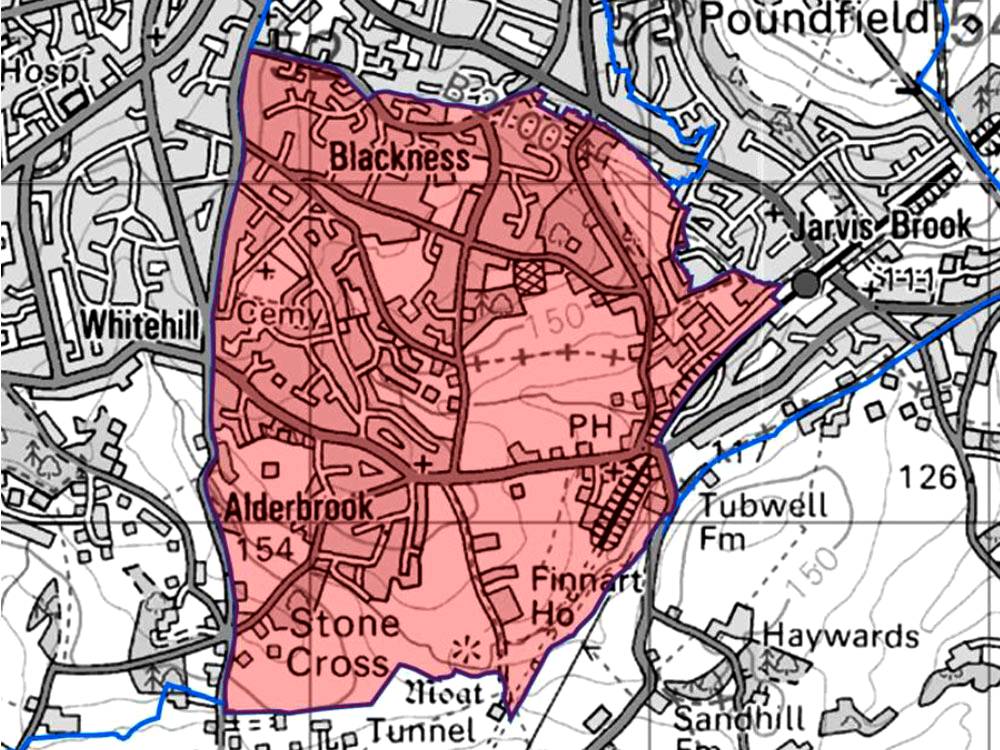 CROWBOROUGH LIFE DECEMBER 21 2015 - Vacant seat on Wealden District Council

The Tory candidate for the vacant seat representing Crowborough East on Wealden District Council is Philip Lunn. The deadline for submitting nominations to stand was 4pm today. At this stage CrowboroughLife does not know whether there are other candidates. If contested an election will take place Thursday 21st January 2016. The vacancy is a result of the sad death of Peter Cowie.

Mr Lunn supplied the following biographical details:

I have lived in Sussex for more than 30 years, and in the Crowborough East for almost five years with my wife. I therefore believe I am centrally placed to be of assistance to local residents.

I grew up in South Yorkshire, where all the men in my family had worked in coal mining for many decades. In his later life, my father became a college lecturer, and it was he who pushed my own education.

My career began in Yorkshire Local Government, where I worked for ten years before moving into the private sector. I worked within major law firms for about fifteen years before travelling to the USA to follow new career ambitions. I returned to the UK to become a founder of two companies which expanded across Europe. More recently, I have worked in Turkey and Bulgaria, and I am still involved with those overseas companies.

My experience working with all types of people, in many countries, with different beliefs and cultures, has enabled me to understand the concerns and difficulties encountered, allowing me to help them wherever possible.

If elected as your Councillor I look forward to being able to use this experience and believe that it is is directly relevant to local politics, especially when combined with my local government experience and legal knowledge.

I hope to be able to work with other Councillors and residents, so that as a combined force, we can achieve positive results for the local community.
There are two councillors representing the East Ward – the other being Cllr Greg Rose.

You can find your Councillor by entering your postcode on the Wealden District Council website: Find my Councillor. If you are not registered to vote you have until Tuesday 5th January 2016 to do so to be in time for this poll. To register to vote go to: www.gov.uk/register-to-vote


POTTY TRAINING - Using a potty may be a new skill for your planning team to learn. It's best to take it slowly and go at your candidates pace, about the same pace as a child should do the job. Being patient with them will help them get it right, even if they sometimes feel frustrated.
On of the first things that they should be taught is that every person in the UK is entitled to a toilet no matter how much their team are out to get any challenging member of the public - and yes we know how irritating it is to be caught out - and yes of course that makes you hate that member of the public more for pointing that out - so that you try another dirty trick.
So, if you are going to plan a vendetta, be sure that you don't get caught with your trousers down. Bury your target good and proper - or that person may come back to haunt you with the inconvenient truth and reveal what your council did and why you did it. This was a collective decision involving the members because there is an oversight committee and the officers only do what the members tell them.
If having read this you still feel the urge to go after this particular potty trainer, you may not suitable material for continued council membership and may find that continual bed wetting requires more toilet treatment - because you have been influenced emotionally by the knowledge of having been beaten by an untrained member of the public. With that knowledge and the conflicting advice from your very highly paid professional planning officers and lawyers you may no longer feel capable of reasoned case handling without another outside barrister's opinion - and more expense to the tax paying public. A good Councillor acts impartially and fairly, taking into account all of the duties imposed by statute - having assessed the evidence for themselves.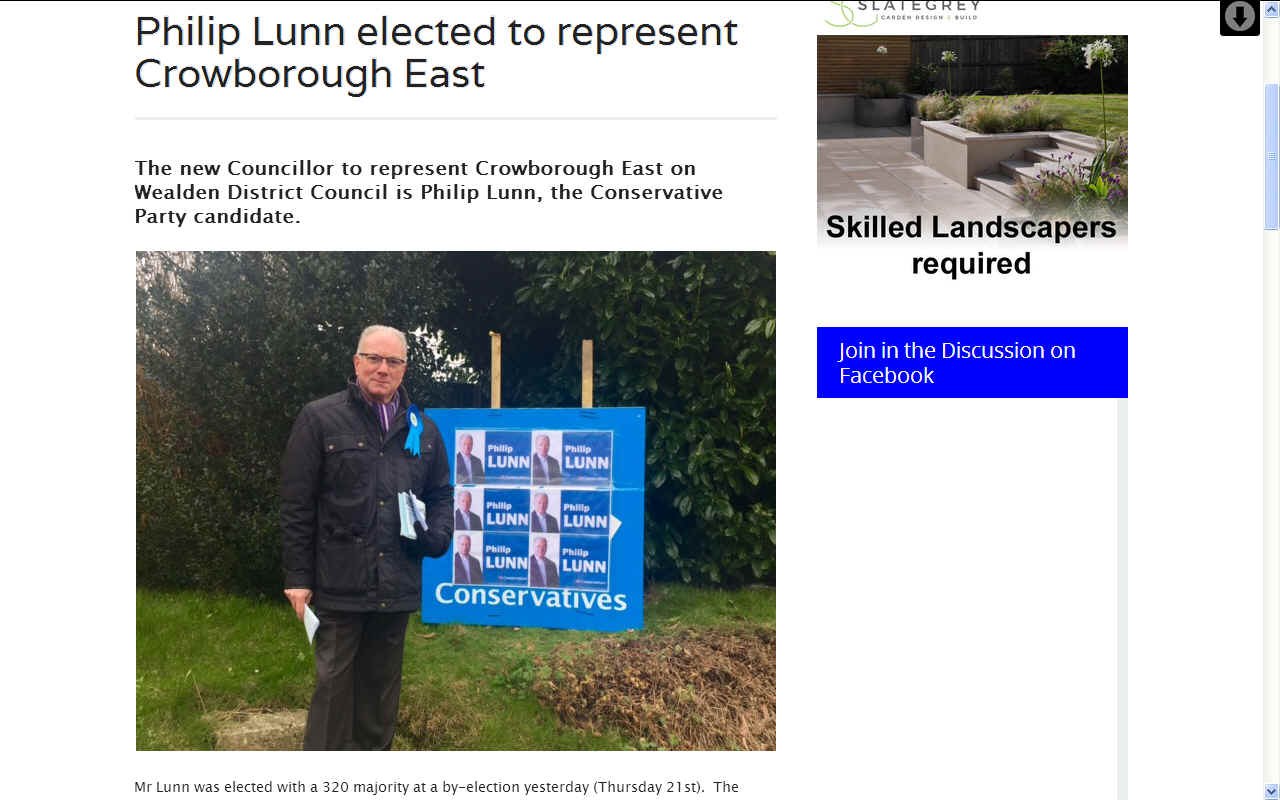 PHIL'S LINKS
http://crowboroughlife.com/conservative-candidate-philip-lunn-crowborough-east-wealden-district-council-14590/
http://crowboroughlife.com/philip-lunn-elected-crowborough-east-14918/
COUNCILLORS SERVING IN 2017 INTO 2018

Councillor Dick Angel

Heathfield Nth & Cenrl - Cons


Councillor Kevin Balsdon

Pevensey and Westham - Cons


Councillor Jo Bentley

Hailsham South and West - Cons


Councillor Bob Bowdler

Heathfield East - Cons


Councillor Lin Clark

Pevensey and Westham - Cons

Deputy Chairman Standards


Councillor Nicholas Collinson

Hailsham Central & North - Cons

Portfolio Community Leadership Human Resources


Councillor Nigel Coltman

Hailsham Central and North - Cons

Chairman of Licensing


Councillor Dianne Dear

Pevensey and Westham - Cons

Dep Chair of Planning South


Councillor Phil Dixon

Rotherfield - Conservative

Dep Chair of Audit Finance


Councillor Pam Doodes

Ninfield & Hooe with Wartling

Conservative - Vice-Chairman


Councillor Claire Dowling

Uckfield Central - Cons

Dep Ldr Public Health Safety


Councillor Jan Dunk

Heathfield North & Central - Conservative


Councillor Philip Ede

Alfriston - Conservative


Councillor Helen Firth

Uckfield New Town - Cons


Councillor Jonica Fox

Cross-in-Hand/ Five Ashes - Conservative


Councillor Roy Galley

Danehill/ Fletching/ Nutley - Cons

Portfolio Economic Dev & Waste Man


Councillor Richard Grocock

Hailsham South and West - Cons


Councillor Chris Hardy

Hartfield - Cons- Chairman


Councillor Jim Hollins

Crowborough West - Cons


Councillor Peter Holloway

Forest Row - Conservative


Councillor Johanna Howell

Frant/ Withyham - Cons

Ch Planning North


Councillor Toby Illingworth

Buxted & Maresfield - Cons


Councillor Stephen Isted

Crowborough Jarvis Brook - Independent


Councillor Andy Long

Herstmonceux - Cons


Councillor Michael Lunn

Buxted & Maresfield - Cons


Councillor Philip Lunn

Crowborough East - Cons


Councillor Barry Marlowe

Uckfield Ridgewood - Cons

Dep Ch Licensing


Councillor Rowena Moore

Forest Row - Conservative


Councillor Kay Moss

Crowborough St Johns - Cons

Dep Chair Overview & Scrutiny


Councillor Douglas Murray

Willingdon - Conservative


Councillor Ann Newton

Framfield - Cons

Portfolio Planning & Dev


Councillor Amanda O'Rawe

Hailsham East - Conservative


Councillor Mark Pinkney

Hellingly - Conservative


Councillor Dr Brian Redman

Mayfield - Conservative

Chairman of Standards Committee


Councillor Ronald Reed

Crowborough North - Conservative


Councillor Carol Reynolds

Uckfield North - Cons


Councillor Greg Rose

Crowborough East - Cons

Chair Overview & Scrutiny


Councillor Peter Roundell

Danehill/ Fletching/ Nutley - Cons

Chairman Audit Finance


Councillor William Rutherford

Frant/ Withyham - Cons


Councillor Daniel Shing

Polegate South - Ind Democrat


Councillor Oi Lin Shing

Polegate North - Ind Democrat


Councillor Raymond Shing

Willingdon - Independent Democrat


Councillor Stephen Shing

Willingdon - Independent Democrat


Councillor Angela Snell

Polegate North - Conservative


Councillor Robert Standley

Wadhurst - Conservative

Leader of the Council


Councillor Susan Stedman

Horam - Conservative

Chair Planning South


Councillor Roger Thomas

Heathfield North & Central - Cons


Councillor Jeannette Towey

Crowborough West - Cons


Councillor Chriss Triandafyllou

Hailsham South and West - Cons


Councillor Peter Waldock

Uckfield North - Cons


Councillor Neil Waller

Crowborough North - Cons

Dep Chair Planning North


Councillor David Watts

Chiddingly & East Hoathly - Cons


Councillor Graham Wells

Wadhurst - Cons

Portfolio Housing & Benefits


Councillor David White

Hellingly - Independent


Councillor John Wilton

East Dean - Conservative
LET'S BUILD A BETTER BRITAIN - There is an acute shortage of affordable houses in the Wealden district. After the Second World War there were 2 billion people on planet earth. Millions were killed during the fighting but still when peace came there were no houses for our returning war heroes. Instead, there were slums. Sir Winston Churchill embarked on a rapid building spree to try to cure the problem but neither this famous Prime Minister, not any that followed, could keep up with the demand. Hardly surprising since we are now at 7 billion on our beautiful Blue Planet. The planners at Wealden are prone to empire building rather than providing low cost housing for families starting out in life. This agenda should change if we are not to continue contributing to climate change, where the 2008 Act is clear as to what the United Kingdom should be aiming for by 2050.
Dick Angel - Jo Bentley - John Blake - Bob Bowdler - Don Broadbent - Norman Buck - Raymond Cade - John Carvey - Valerie Chidson
Lin Clark - Nicholas Collinson - Nigel Coltman - Ronald Cussons - Barby Dashwood-Morris - Dianne Dear - Phil Dixon - Pam Doodes
Claire Dowling - Jan Dunk - Louise Eastwood - Philip Ede - Helen Firth - Jonica Fox - Roy Galley - Jack Gore - Richard Grocock
Chris Hardy - Steve Harms - Jim Hollins - Peter Holloway - Johanna Howell - Brian Hubbard - Toby Illingworth - Stephen Isted
Brian Jarman - David Larkin - Andy Long - Michael Lunn - Barry Marlowe - Nigel McKeeman - Huw Merriman - Rowena Moore - Kay Moss
Douglas Murray - Ann Newton - The Lord Newton - Ken Ogden - Amanda O'Rawe - Charles R Peck - Diane Phillips - Mark Pinkney
Eddie Powell - Major Antony Quin RM - Ronald Reed - Dr. Brian Redman - Carol Reynolds - Greg Rose - Peter Roundell
William Rutherford - Daniel Shing - Oi Lin Shing - Raymond Shing - Stephen Shing - Robert Standley - Susan Stedman - Bill Tooley
Jeanette Towey - Stuart Towner - Chriss Triandafyllou - Peter Waldock - Neil Waller - David Watts - Mark Weaver - Graham Wells
Brian West - David White - John Wilton

THIS SITE CONTAINS EXAMPLES OF WEALDEN D C'S UNREASONABLE BEHAVIOUR - With thanks to Action Groups across the country for the supply of real case history and supporting documents. *THAT THE PUBLIC MAY KNOW*
Vicarage Lane, Hailsham, East Sussex, BN27 2AX T: 01323 443322


HOME | AFFORDABLE | CLIMATE | DEVELOPERS | ECONOMY | FLOOD | HISTORY
HOMES | LADDER | MORALS | POVERTY | PROPERTY | SLAVERY | WEALTH
Abbott Trevor - Alcock Charmain - Ditto - Arnold Chris (Christine) - Barakchizadeh Lesley - Black Julian -Boakes Beverley
Paul Barker - Brigginshaw Marina - Brown Ashley - Coffey Patrick - Douglas Sheelagh - Flemming Mike - Goodwin Daniel
Henham J - Holness Derek - Hoy Thomas - Johnson Geoff - Kay Ian - Kay I. M. - Lant Charles - Mercer Richard - Mileman Niall
Moon Craig - Moss Douglas, J. - Nuttall Christine - Phillips David - Scarpa Victorio - Scott Trevor - Kevin Stewart
Wakeford M. - Whibley David - White, George - White Steve - Williams Kelvin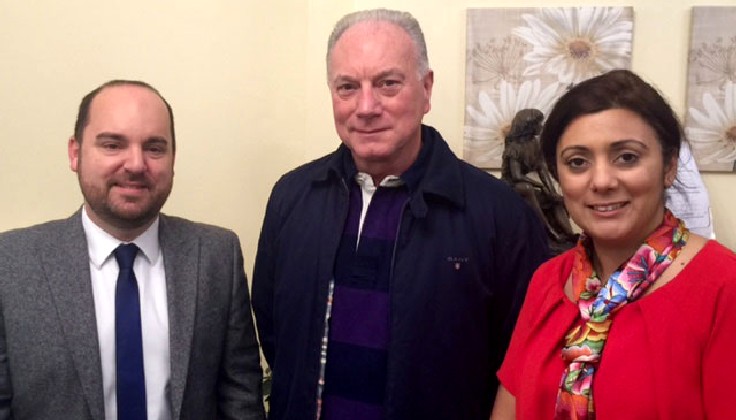 CAROLINE ANSELL - CAROLINE LUCAS - CHARLES CLARKE - CHARLES HENDRY - CHRIS GRAYLING - DAVID BLUNKETT
DAVID CAMERON - DAVID MILIBAND - ERIC PICKLES - GEOFFREY JOHNSON-SMITH - GEORGE OSBORNE - GORDON BROWN
GREG CLARK - GREGORY BARKER - JACK STRAW - JOHN GUMMER - JOHN PRESCOTT - KENNETH CLARKE - KIM HOWELLS DR
MARGARET BECKETT - MARGARET THATCHER - MARIA CAULFIELD - NICK CLEGG - N BAKER - NUS GHANI - PATRICIA HEWITT
PHILIP DUNNE - PHILIP HAMMOND - SAJID JAVID - STEPHEN LLOYD - TERESA MAY - TESSA JOWELL - T BLAIR - VINCE CABLE