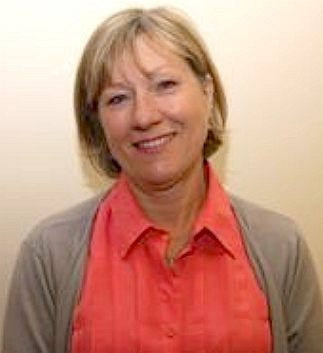 Councillor Johanna Howell - We are counting on Johanna to re-evaluate the importance of climate change in an age where sustainability requires zero carbon housing that are affordable. That should also mean not generating excessive incomes for landlords unfairly to keep our workers trapped in poverty.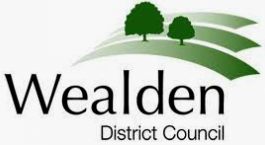 Councillor Johanna Howell
Charmers Cottage
The Green
Frant
East Sussex
TN3 9ED

Tel: 01892 750141
Email: cllr.johanna.howell@wealden.gov.uk
Johanna represents Frant & Withyham. Cllr Howell is WDC's Chairman of Planning Committee North
Where our function is to help councils meet targets concerning low carbon housing and climate change CO2 reductions in other areas, we have noted that Wealden have failed to
deliver housing at affordable prices.
Their agenda appears to have been to restrict builds unless they are grand designs, typically awarding permissions to traditional housing developers to build traditional housing - hence, more of the same.
If this is because dyed-in-the-wool planning officers are having difficulty coming to terms with changing times, it might be a good idea to review the performance of those officers presently serving and under performing. If this lackluster performance is due to conflicts of interest, then such matters could be referred to the scrutiny committee or the Standards Board of England. Either way, something need to be done about meeting climate change targets - and that means passing applications for wind turbines - not refusing them. Granted that this was an Area Plans South decision by your colleague Susan Stedman.
There are ways of valuing land for affordable housing that takes the sting out of compulsory purchase. The suggestion published is just one possible scenario that may help your Council meet its obligations. We would also urge you to lobby central Government for grants towards implementing an infrastructure for electric vehicles. Where are all the charging points? If East Sussex CC are going to improve the A22, why not go the whole hog and identify sites for service stations to refuel electric trucks? That is planning ahead, something we hardly ever see in the Wealden district.
Please give these suggestions your consideration for if the opportunity arises. We are well behind with meeting air quality levels agreed with the European Union. The only way we can think of to meet these targets is to promote a low carbon society.
CLIMATE CHANGE
Then along came the Climate Change and Sustainable Energy Act 2006, followed by the Climate Change Act 2008. These Acts demand that Wealden put in place a workable plan and encourage development of sustainable housing and transport. These Acts are in response to United Nations targets to fend off a global catastrophe.
A workable plan involves making sure that houses, transport and workplaces in the Wealden area reduce their carbon footprint by 3% a year to get back to 1990 levels by the year 2050.
If we assume that the houses in 1990 have not increased their energy requirement, then we need to work out how many new houses have been built since 1990 - and how many more will be built by 2050 - then add them together. Unfortunately, Wealden have been handing our consents since 2008 for properties that are not energy sustainable and those that are likely to be built in the future will also be substandard in energy terms.
It pretty soon becomes clear that new-builds will have to be virtually zero carbon and existing houses and factories should aim to reduce energy consumption to give us some slack. Houses that are energy self-sufficient will not look like the houses Wealden's planners are used to approving. Buildings that are modified to harvest solar energy will change in appearance somewhat - but this is typically permitted development - and if it is not the above Acts tend to support what is or will be necessary to improve existing stocks in line with a workable plan.
ABOUT WEALDEN
Wealden is a substantial district covering some 323 square miles of lush downland where wealthy people like to retire. Wealden is the largest district in East Sussex, home to some 143,000 people.
This Council's responsibilities include housing, planning, building control, waste collection, recycling, emergency planning and economic regeneration. That last one is beyond the grasp of civil servants - and that is why the national debt is so high. They spend taxpayers money tying up would be entrepreneurs in knots. As many readers will appreciate, government directives are to encourage small businesses. Wealden, don't seem to get it. The national debt is increasing by some £2.5 billion a week, and all local authorities with corrupt officers still in their employ are partly to blame.
| | | | | | | | | | |
| --- | --- | --- | --- | --- | --- | --- | --- | --- | --- |
| ND 2014 | £1.46 trillion (estimated) | | | | | | | | - |
| ND 2013 | £1.33 trillion | | | | | | | - | |
| ND 2012 | £1.04 trillion | | | | | | - | | |
| ND 2011 | £0.91 trillion | | | | | - | | | |
| ND 2010 | £0.76 trillion | | | | - | | | | |
| ND 2009 | £0.62 trillion | | | - | | | | | |
| ND 2008 | £0.53 trillion (banking crisis) | | - | | | | | | |
| ND 2007 | £0.44 trillion (estimated) | - | | | | | | | |

Two-thirds of the district is covered by the High Weald and Sussex Downs Areas of Outstanding Natural Beauty. There are 34 conservation areas and over 2,500 listed buildings, Wealden places a high value on protecting the countryside, but no value at all on protecting buildings of local historic interest - and that is why there is no Local List.
JULY 15 2011

Councillor Johanna Howell spoke after an awards ceremony to honour schoolchildren who had been learning how to stay safe. Some adults need to take a leaf out of their children's books, she said.

Mrs Howell is quoted as saying: "People must take responsibility for their actions.
"We can do all sorts of things to the roads but it is useless unless people are educated and become aware that what they're doing is making the roads dangerous."
Johanna compiled a report in 2010, backed by the Courier newspaper and their Cut the Crashes campaign. This was to try to cut the number of crashes on Wealden's rural roads. Apparently the report confirmed 16 to 25-year-old drivers and those in the 44 to 50 age group are especially culpable.

"Young people think they're invincible"

"And middle-aged motorcyclists who learnt on a small engine many years later get themselves a more powerful bike and don't take a refresher course. They make the mistake of thinking they can ride as well as when they started."

The council's then public safety manager Sophie Hepworth is reported to have said: "We've got some of the highest figures for road fatalities in the country so we do a lot with road safety, on issues like speeding and drink driving.

"We need everyone to play their part."

To that end, its education programme Safety In Action marked its 20-year anniversary by handing honours to four schools at Herstmonceux Castle.

Mayfield Primary School picked up the first prize and St Mary Primary in Hartfield scooped the Laurence Reeve Memorial Trophy.

More than 11,000 children from 24 schools stretching from Crowborough to Hailsham benefit from Safety In Action each year.

Although East Sussex County Council is in charge of highways matters, Wealden District Council's Jonica Fox is quoted as saying: "We're working with them on a number of initiatives and want to become the enablers of any new programmes."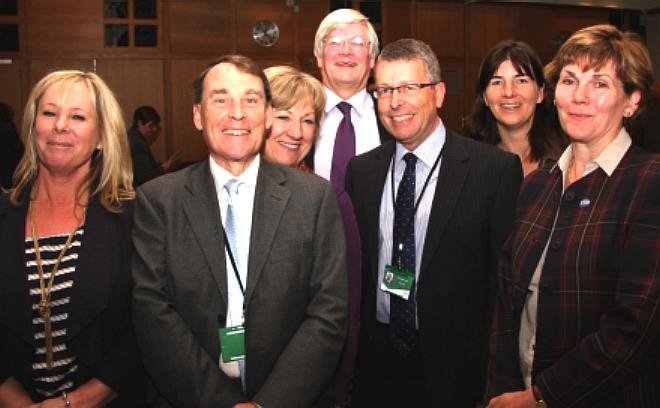 We don't know what they are laughing at. This council has one of the worst records of Human Rights abuses of any council that we have reported on. There is no affordable housing in the district and there is a shortfall of around 20,000 houses brought about by the empire building and backhander regime fostered by the longest serving planning and enforcement officers. Oh, of course, they are laughing because the ratepayer is paying them to screw it up and they still get their expenses. We need councillors with the backbone to stand up to bully-boy officers who try to bamboozle them with fiction and bogus law.
COUNCILLORS SERVING IN 2017 INTO 2018

Councillor Dick Angel

Heathfield Nth & Cenrl - Cons


Councillor Kevin Balsdon

Pevensey and Westham - Cons


Councillor Jo Bentley

Hailsham South and West - Cons


Councillor Bob Bowdler

Heathfield East - Cons


Councillor Lin Clark

Pevensey and Westham - Cons

Deputy Chairman Standards


Councillor Nicholas Collinson

Hailsham Central & North - Cons

Portfolio Community Leadership Human Resources


Councillor Nigel Coltman

Hailsham Central and North - Cons

Chairman of Licensing


Councillor Dianne Dear

Pevensey and Westham - Cons

Dep Chair of Planning South


Councillor Phil Dixon

Rotherfield - Conservative

Dep Chair of Audit Finance


Councillor Pam Doodes

Ninfield & Hooe with Wartling

Conservative - Vice-Chairman


Councillor Claire Dowling

Uckfield Central - Cons

Dep Ldr Public Health Safety


Councillor Jan Dunk

Heathfield North & Central - Conservative


Councillor Philip Ede

Alfriston - Conservative


Councillor Helen Firth

Uckfield New Town - Cons


Councillor Jonica Fox

Cross-in-Hand/ Five Ashes - Conservative


Councillor Roy Galley

Danehill/ Fletching/ Nutley - Cons

Portfolio Economic Dev & Waste Man


Councillor Richard Grocock

Hailsham South and West - Cons


Councillor Chris Hardy

Hartfield - Cons- Chairman


Councillor Jim Hollins

Crowborough West - Cons


Councillor Peter Holloway

Forest Row - Conservative


Councillor Johanna Howell

Frant/ Withyham - Cons

Ch Planning North


Councillor Toby Illingworth

Buxted & Maresfield - Cons


Councillor Stephen Isted

Crowborough Jarvis Brook - Independent


Councillor Andy Long

Herstmonceux - Cons


Councillor Michael Lunn

Buxted & Maresfield - Cons


Councillor Philip Lunn

Crowborough East - Cons


Councillor Barry Marlowe

Uckfield Ridgewood - Cons

Dep Ch Licensing


Councillor Rowena Moore

Forest Row - Conservative


Councillor Kay Moss

Crowborough St Johns - Cons

Dep Chair Overview & Scrutiny


Councillor Douglas Murray

Willingdon - Conservative


Councillor Ann Newton

Framfield - Cons

Portfolio Planning & Dev


Councillor Amanda O'Rawe

Hailsham East - Conservative


Councillor Mark Pinkney

Hellingly - Conservative


Councillor Dr Brian Redman

Mayfield - Conservative

Chairman of Standards Committee


Councillor Ronald Reed

Crowborough North - Conservative


Councillor Carol Reynolds

Uckfield North - Cons


Councillor Greg Rose

Crowborough East - Cons

Chair Overview & Scrutiny


Councillor Peter Roundell

Danehill/ Fletching/ Nutley - Cons

Chairman Audit Finance


Councillor William Rutherford

Frant/ Withyham - Cons


Councillor Daniel Shing

Polegate South - Ind Democrat


Councillor Oi Lin Shing

Polegate North - Ind Democrat


Councillor Raymond Shing

Willingdon - Independent Democrat


Councillor Stephen Shing

Willingdon - Independent Democrat


Councillor Angela Snell

Polegate North - Conservative


Councillor Robert Standley

Wadhurst - Conservative

Leader of the Council


Councillor Susan Stedman

Horam - Conservative

Chair Planning South


Councillor Roger Thomas

Heathfield North & Central - Cons


Councillor Jeannette Towey

Crowborough West - Cons


Councillor Chriss Triandafyllou

Hailsham South and West - Cons


Councillor Peter Waldock

Uckfield North - Cons


Councillor Neil Waller

Crowborough North - Cons

Dep Chair Planning North


Councillor David Watts

Chiddingly & East Hoathly - Cons


Councillor Graham Wells

Wadhurst - Cons

Portfolio Housing & Benefits


Councillor David White

Hellingly - Independent


Councillor John Wilton

East Dean - Conservative
CIVIL SERVANTS
Abbott Trevor - Alcock Charmain - Ditto - Arnold Chris (Christine) - Barakchizadeh Lesley - Black Julian -Boakes Beverley
Paul Barker - Brigginshaw Marina - Brown Ashley - Coffey Patrick - Douglas Sheelagh - Flemming Mike - Goodwin Daniel
Henham J - Holness Derek - Hoy Thomas - Johnson Geoff - Kay Ian - Kay I. M. - Lant Charles - Mercer Richard - Mileman Niall
Moon Craig - Moss Douglas, J. - Nuttall Christine - Phillips David - Scarpa Victorio - Scott Trevor - Kevin Stewart
Wakeford M. - Whibley David - White, George - White Steve - Williams Kelvin
COUNCILLORS (MEMBERS)
Dick Angel - Kevin Balsdon - Jo Bentley - John Blake - Bob Bowdler - Don Broadbent - Norman Buck - Raymond Cade - John Carvey
Lin Clark - Nicholas Collinson - Nigel Coltman - Ronald Cussons - Barby Dashwood-Morris - Dianne Dear - Phil Dixon - Pam Doodes
Claire Dowling - Jan Dunk - Louise Eastwood - Philip Ede - Helen Firth - Jonica Fox - Roy Galley - Richard Grocock - Chris Hardy
Steve Harms - Jim Hollins - Peter Holloway - Johanna Howell - Toby Illingworth - Stephen Isted - David Larkin - Andy Long - Michael Lunn
Philip Lunn - Barry Marlowe - Nigel McKeeman - Rowena Moore - Kay Moss - Douglas Murray - Ann Newton - Ken Ogden
Amanda O'Rawe - Charles R Peck - Diane Phillips - Mark Pinkney - Major Antony Quin RM - Ronald Reed - Dr. Brian Redman
Carol Reynolds - Greg Rose - Peter Roundell - William Rutherford - Daniel Shing - Oi Lin Shing - Raymond Shing - Stephen Shing
Angela Snell - Robert Standley - Susan Stedman - Rupert Thornely-Taylor - Roger Thomas - Bill Tooley - Jeanette Towey - Chriss Triandafyllou
Peter Waldock - Neil Waller - David Watts - Mark Weaver -Graham Wells - David White - John Wilton
MEMBERS OF PARLIAMENT
CAROLINE ANSELL - CAROLINE LUCAS - CHARLES CLARKE - CHARLES HENDRY - CHRIS GRAYLING - DAVID BLUNKETT
DAVID CAMERON - DAVID MILIBAND - ERIC PICKLES - GEOFFREY JOHNSON-SMITH - GEORGE OSBORNE - GORDON BROWN
GREG CLARK - GREGORY BARKER - JACK STRAW - JOHN GUMMER - JOHN PRESCOTT - KENNETH CLARKE - KIM HOWELLS DR
MARGARET BECKETT - MARGARET THATCHER - MARIA CAULFIELD - NICK CLEGG - NORMAN BAKER - NUS GHANI
PATRICIA HEWITT - PHILIP DUNNE - PHILIP HAMMOND - SAJID JAVID - STEPHEN LLOYD - TERESA MAY - TESSA JOWELL
WEALDEN'S CABINET & RESPONSIBILITIES in 2014:

Cllr Bob Standley — Leader; also responsible for Finance and Policy.
Cllr Claire Dowling — Corporate Services and Deputy Leader.
Cllr Jan Dunk — Corporate Assets.
Cllr Rowena Moore — Waste Management.
Cllr Roy Galley — Planning & Development.
Cllr Graham Wells — Affordable Housing.
Cllr Johanna Howell — Community and Voluntary Sector.
Cllr Jonica Fox was re-elected Chairman of the Council unopposed
Cllr Brian Redman was elected vice-chairman

The following positions were also approved by Full Council:

Chairman of the Licensing Committee: Cllr Susan Stedman.
Chairman of the Community and Environment Scrutiny Committee: Cllr David Larkin
Chairman of Internal and Audit Scrutiny Committee: Cllr Huw Merriman.
Chairman of Planning Committee North: Cllr Ann Newton.
Chairman of Planning Committee South: Cllr Barby Dashwood-Morris.
Chairman of the Personnel Committee: Cllr Claire Dowling.
Chairman of the Standards Committee: Cllr Lin Clark (from 1 July).
Wealden community strategy LSP Board member RoyGalley
http://www.courier.co.uk/Council-awards-help-schools-promote-highway/story-12947689-detail/story.html
wealden community strategy board members Johanna Howell
http://openlylocal.com/members/7129-Johanna-Howell
OPEN LETTER

Dear Councillor Howell,
As a member of a council responsible for a great many historic towns and villages, and also caretaker of the public purse, could we ask you to be especially vigilant against maladministration within the Wealden District Council.
Maladministration is where a local authority fails to carry out the function that it was created to perform. The reason we mention this is because of the appalling history of planning enforcement appeals that were forced on members of the public - and never should have been sanctioned in the first place. That was the reason for the creation of this website and formation of the Wealden Action Group.
Obviously, we want to do our best to keep your council on the straight and narrow - and the way to do this is to monitor your progress and where applicable, lobby members, MPs and the media, pointing our potential pitfalls, so helping your council to avoid administrative errors. We thus contribute to council efficiency.
One of the most important functions that a council is charged with, is to provide a rolling stock of land for affordable housing. The fact that most councils are not doing so, is a major problem that is making the next generations financial slaves. The UK has an unenviable history of human rights abuses, beginning with the invention of concentration camps.
While (empire) building mansions might make a lot of bankers and landlords very happy; it is fair? We were under the impression that Britain was aiming to be at 1990 carbon levels by 2050. That goal relies on sustainable practices and sustainability equals affordability. Huge profits for some and slavery for others is not zero carbon friendly.
Building expensive homes, where we cannot house low wage earners, is economic lunacy and un-sustainable. This is elitist politics, rather than an equal opportunities bedrock - that should prevail in the interests of democracy. The new goal is a Circular Economy.
These are particularly difficult times, where public funding is under scrutiny against overspending, but such international issues as global warming should still be targeted for attention. We would then expect grants of planning permission for houses that are both affordable and zero carbon - to reduce global warming - and that means smaller houses with a proportionally smaller carbon footprint.
A workable formula for such housing is clear. Sweden and Germany lead with flatpack and other low energy housing - that is affordable, being in the £25-70,000 range. Young families could afford to buy such houses, provided that councils earmark land for affordable development.
What we don't want is agricultural land suddenly going from £5,000 an acre to £1,000,000 - simply because a council failed to identify land for affordable housing. The moment land is allowed to escalate in value, houses are no longer affordable.
Could we suggest that land that is identified as suitable (necessary) for affordable housing, should only be granted consent for genuinely affordable homes. That might put a stop to the Klondike planning stampede that has opened up as a result of council sloth.
Once land is earmarked for affordable developments, Community Land Trusts could build houses for letting at sensible rents - but once again, they need land that is identified as being for affordable housing.
Thank you for taking the time to read this message and we look forward to seeing many sustainable decisions in the future and perhaps hearing your views on such proposals, when you have a spare moment.
Yours sincerely
Climate Change Trust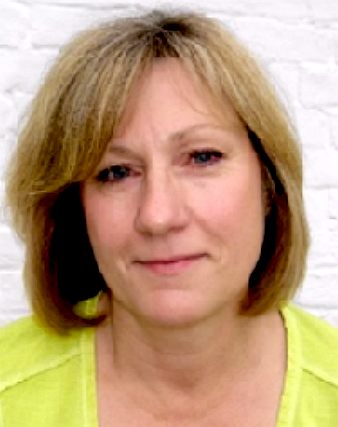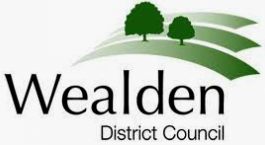 THIS SITE CONTAINS MANY EXAMPLES OF WEALDEN D C'S UNREASONABLE BEHAVIOUR - With thanks to Action Groups across the country for the supply of real case history and supporting documents. *THAT THE PUBLIC MAY KNOW*
Vicarage Lane, Hailsham, East Sussex, BN27 2AX T: 01323 443322