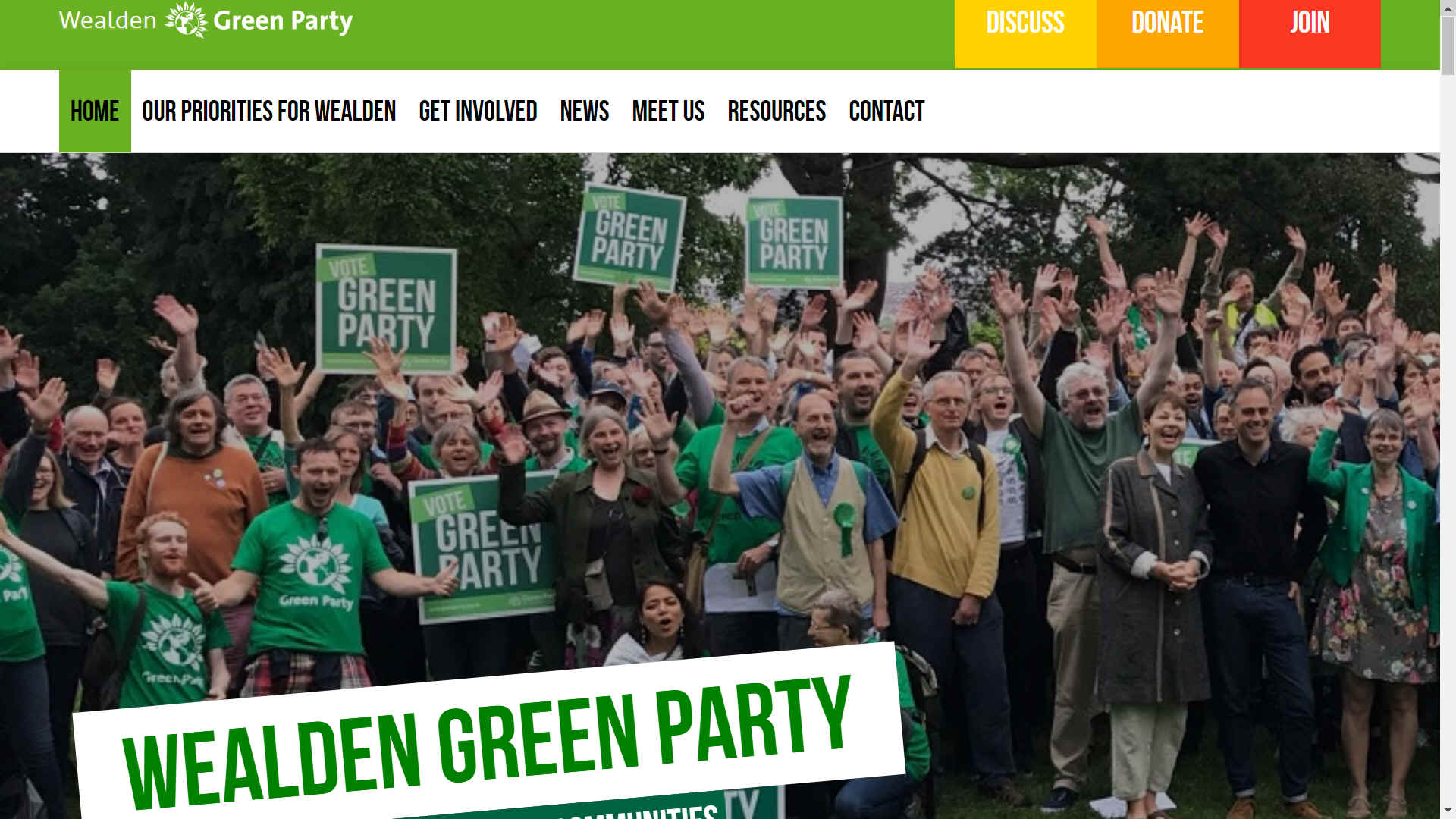 MAY 2023 - The votes are in and the Conservatives are out. Now the victors need to take their seats out for a spin, and try to come up with reforms that might make a difference. Affordable homes and a rolling stock of land to be able to supply to self builds and flat packs. No services are required in the modern world. It is cheaper to stay off the grid, with water treatment units and boreholes for water supplies. Solar panels can supply all the energy you'll need. But renewable hydrogen could be a game changer. Supplied as green methanol, to pass through a fuel cell, via a reformer. The world is your oyster.
Contact James - Home address:
Lone Hedges
Station Road
Rotherfield
TN6 3HP

Mobile: 07415131062
Bus. email: cllr.james.partridge@wealden.gov.uk
We hope that the Liberal Democrat party is a political group that either has, or is looking to develop policies to tackle climate change. The failure of Labour and Conservative (pothole) parties to implement any kind of climate cooling reversal policies based on reliable information, or to tackle the lack of affordable housing, represents a political opportunity for any party who has the solution, or more correctly implements the policies that are needed to get the UK on track for a sustainable future.
WEALDEN IS NO LONGER CONTROLLED BY THE CONSERVATIVES

The Liberal Democrats were the overall winners with 13 seats, with the Green Party coming in second with 11.

The Conservatives saw the biggest drop, going from 28 seats to eight. There are only 8 Conservative members and now an incredible 9 Independents. Sadly, Wealden may be trading insolvent in May 2023, at hand over, making it nearly impossible for ethical Councillors to claw back over expenditure to balance the books.
INDUCTION
Council officers will seek to train incoming candidates and brainwash them to the Pothole Party way of thinking. In revealing their dirty laundry, you will be asked to sign a Confidentiality Agreement. That is to protect them from you when it is revealed how unlawfully/illegally a Conservative led council was conducted. Be careful not to be brainwashed. Look at what is presented against Statute, Common Law, and common sense morality. Have they acted with integrity in the past? Doubtful. Or why the need for a Non-Disclosure Agreement : ) It is so that you don't spill the beans about what you find out during your membership.
INHERITED QUAGMIRE - The problem for those newly elected, is the mess the outgoing members have left you to clear up. And it is a huge pile of poop make no mistake. Potential cures to these ails might be: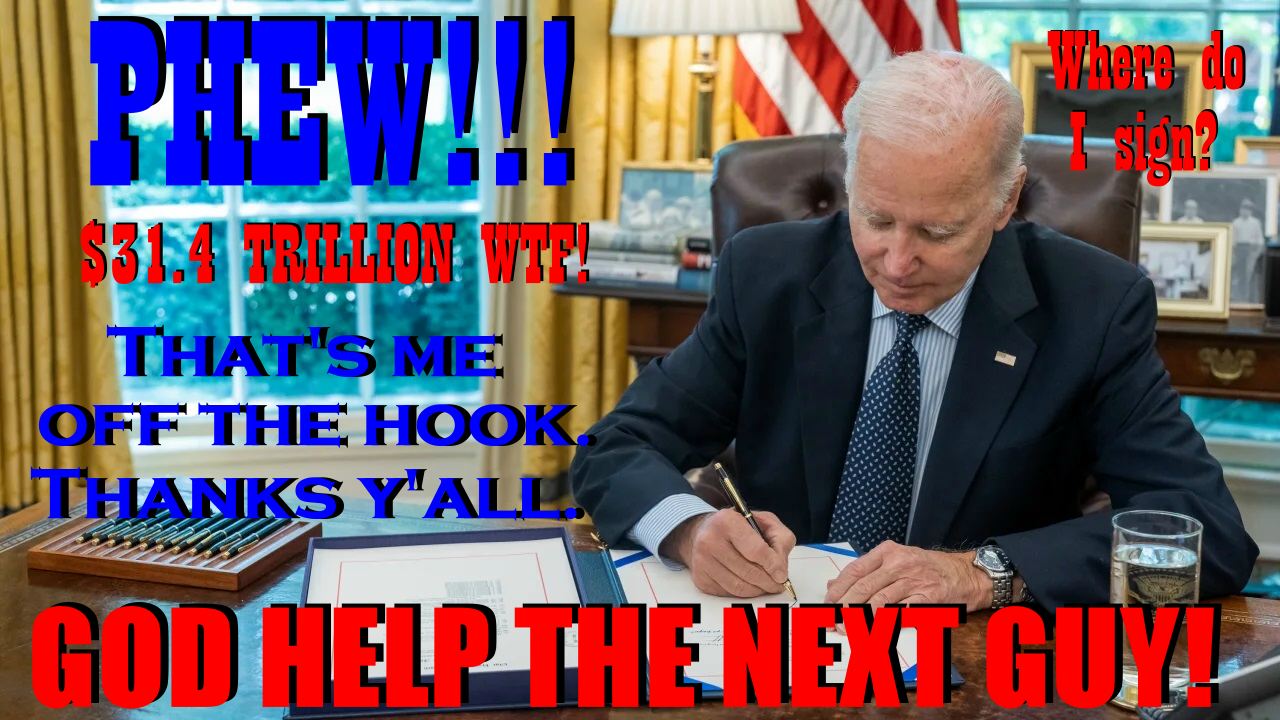 PASSING THE BUCK - President Biden said a US default on its $31.4tn (£25tn) debt by Monday's deadline (5th June 2003) would have been "catastrophic". The ceiling was justified by a theoretical $1.5 trillion in savings. But what happens if spending creeps up again, or those savings cannot be made?

Suspending the debt limit through early 2025 takes the threat of default off the table until after next year's presidential election. In addition to addressing the debt limit, the law caps non-defense spending, expands work requirements for some food stamp recipients and claws back some Covid-19 relief funds, among other policy provisions. The US Treasury Department had warned it would no longer be able to pay all of the nation's obligations in full and on time – a scenario that could have triggered global economic catastrophe. What a state for any nation to get into. They are only "hoping" for fiscal stability. It is not guaranteed by any means - because they should have acted before $5.0 trillion. A Circular Economy, is where no borrowing is required. Not a country hanging out to dry.
AFFORDABLE HOUSING
Where councils are not providing land for low cost housing (just about all of them), Wealden might prevent consents for executive housing, until developers provide low cost housing up front. Requiring statutory reform, maybe, except that the 2021 National Planning Policy Framework (NPPF) provides that there should be "Entry Level Exception Sites" (Section 65 (d)). And at Section 68 (a), where they have to identify Specific Deliverable Sites - for a five year period. Wealden District is just one geographical location taking advice from Local Government Association advisers, on how to avoid meeting their obligations.
However, the simple act of retaining a register, with the get-out that they cannot provide land with services, is not a valid excuse for failing to provide the five year rolling stock of land. Simply because, once land is identified and made available by earmarking for low cost housing, flatpacks and other mobile units can be installed Stand Alone, and Off Grid. With the latest technology, water, waste, electricity and Wifi can all be provided without connecting to conventional services. Further reducing the cost of living, and pushing sustainability.
Low income earners are forced to rent at market levels, pushing vulnerable families into unaffordable debt - the rents going to overseas investors. Once again, this is a loophole that needs to be closed, and the council has compulsory purchase powers to obtain land, once it has been identified in a local plan, to be used for affordable homes, that locals can afford to buy. Making them more productive.
Money that goes to rental companies and wealthy landlords, frequently finds its way offshore, so that generated wealth (typically part housing benefits) is removed from the UK economy. Creating a loss of income, that would otherwise be spent on taxable goods in the UK. The council have purchased land, but not for affordable housing. Ask to see details of land purchases. And, while you are at it, ask where all the Community Infrastructure Levy (CIL) payments are going if not to provide an Infrastructure - as in Road Repairs and EV charging, etc.
In Wealden, it is alleged that at least one senior councillor has registered property offshore. It is unclear if this was to avoid registering conflicts of interest, or for tax advantage. Either way, it bears looking at.
AFFORDABLE ENERGY
To make better use of the free energy from offshore wind turbines, perhaps by generating hydrogen for fuel as gas for homes, and to generate electricity for fuel cell vehicles, and hydrogen for IC engines like that produced by JCB, or produce green methanol for other road cars, such as to use the existing service station infrastructure. Unfortunately, that presumes members are up to speed with such developments. It also presumes that funding development grants do not go to those already in fossil fuel businesses, with conflicts if interest. Such as investors in oil companies, or their subsidiaries.
There is no reason why Wealden might not endorse such technology, and even encourage the transition, with the right policies in place. To make it happen.
The UK could become a net exporter of energy and renewable technology. The energy cost 'crisis' would be averted. Energy companies that do not invest in renewables, could be fined, and/or lose their franchise. This might mean the enactment of urgent legislation, which the Conservative party might not support, due to their investments in fossil fuels.
CREATIVE ARTS
We need to encourage entrepreneurs in music, films and publishing in the Wealden area. One thing we are good at is creating original scripts and songs and producing very exportable actors, music is a valuable export. The pop group Abba, was once Sweden's second largest export, after Saab vehicles. Creative people should be encouraged, to write books and illustrate comics.
FOOD PRODUCTION
We are reliant on the import of cheap goods, and much of our food. We should encourage sustainable fishing along our coasts, and the home growing of vegetables and grain, to reduce as much as possible, imports. Wealden has a number of vineyards, for example. So drink local wines and beers, not foreign imports. Eat local apples, pears and berries.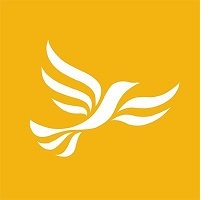 WEALDEN DISTRICT COUNCILLORS LIBERAL PARTY MEMBERS IN 2023
CROWBOROUGH SOUTH WEST

ANNE BLAKE-COGGINS

HAILSHAM SOUTH

GAVIN BLAKE-COGGINS

HAILSHAM EAST

JANE CLARKE

CROWBOROUGH CENTRAL

NEIL CLEAVER

HAILSHAM CENTRAL

PAUL COLESHILL

PEVENSEY LEVELS

MARK FAIRWEATHER

HERSTMONCEUX & PEVENSEY LEVELS

PAUL HOLBROOK

HAILSHAM NORTH

GARETH OWEN-WILLIAMS

POLEGATE

JAMES PARTRIDGE

CROWBOROUGH NORTH

GLYNN WHITE

HAILSHAM NORTH

KELVIN WILLIAMS

UCKFIELD EAST

ANDREW WILSON

CROWBOROUGH SOUTH EAST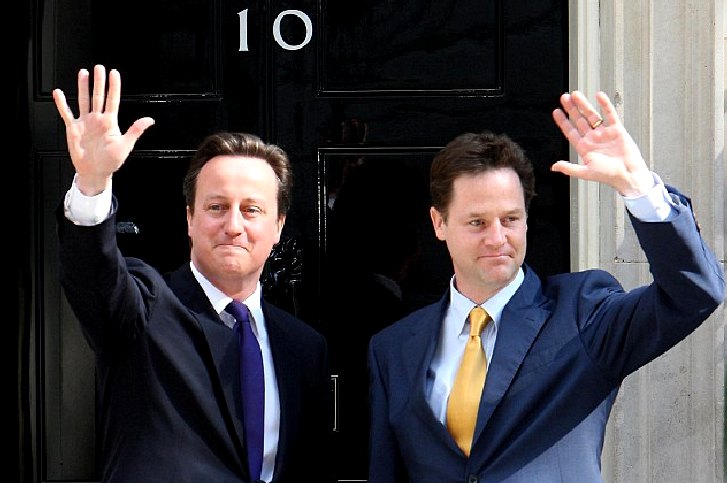 REMEMBER THIS - LIBERAL DEMOCRATS SELL OUT TO THE POTHOLE PARTY
The Liberal Democrats are a political party that joined forces with the Conservatives in 2010 following a general election revelation from voters that the public had no real preference for any of the election promises - mainly because the policies were all about nothing - or the voters believed that they would come to naught, which amounts to the same thing - and they did.
ENVIRONMENT

In pursuit of the parties' policies on creation of "a low carbon and eco-friendly economy", a range of measures would be adopted. In transport, a high speed rail network would be established, while the proposed third runway at London Heathrow Airport would be cancelled, and no new runways would be approved for London Gatwick Airport or London Stansted Airport.

The legislation required for the building of new nuclear power stations would proceed, without public subsidy for the projects. Any new coal-fired power stations would be required to implement carbon capture and storage, while the targets for energy from renewable sources would be increased, subject to the advice of the Climate Change Committee.

Other measures include a smart grid, smart meters and feed-in tariffs, a green investment bank would be created, and promotion of anaerobic digestion of waste for energy, marine energy, home energy improvement, green spaces and wildlife corridors, and electric car recharging networks. Home Information Packs would be abolished, albeit retaining the energy performance certificates. Import or export of illegal timber would be criminalized.

BUDGET DEFICIT

To tackle the budget deficit and national debt, the agreement detailed "significantly accelerated reduction in the structural deficit" over the Parliament, with £6,000,000,000 cuts to be made in the financial year 2010–11, with plans to be published in an emergency budget within fifty days.

David Cameron, the new prime minister, welcomed his deputy prime minister, Nick Clegg, to Downing Street for their first day of coalition government, but the double act was to end in tears with Brexit.
NICK CLEGG'S RESIGNATION

The Lib Dems could have insisted on a confidence and supply arrangement, supporting the Tories on a vote-by-vote basis in the vital task of salvaging the economy and refusing to compromise their principles.

Instead, they opted for the allurements of office in partnership with a party with which they disagreed about virtually everything.

What is particularly nauseating is the oft-repeated assertion by Mr Clegg and other senior Lib Dems that they were solely driven by altruistic motives to save their country.

The main reason for their humiliating defeat, I suggest, is that voters have tired of the sanctimony and moral superiority that gushes from Lib Dem politicians, who have broken promise after promise and have established an almost epic untrustworthiness.

Their biggest and most indelible betrayal was to agree to an increase in university tuition fees, for whose abolition they had enthusiastically campaigned before the 2010 election.

This was not some peripheral policy that could be quietly forgotten. It was the very cornerstone of their pitch to the electorate.

How on earth could Mr Clegg bring himself to sacrifice his pledge in the quest for power? In the immediate after-math of the 2010 election, this newspaper nicknamed him 'Madame Fifi' (after a character in a short story by the French writer Guy de Maupassant) for one minute batting his eyelids at David Cameron and the next hitching his skirt to Gordon Brown.

Mr Clegg has spent his entire political career looking in opposite directions at once and changing his mind as circumstances dictate. During the 2007 contest for the Lib Dem leadership, his opponent Chris Huhne accused him of 'flip-flopping', as well as dubbing him Calamity Clegg.

Examples are legion. In January 2009, he was cheerfully recommending that Britain should join the euro. By April 2010, with the election looming, he had decided membership of the single currency was 'not economically justified'.

In March 2010, he stated that 'there is no case for a nuclear deterrent', yet six weeks later he thought 'there are a number of [nuclear] options . . . which are not being explored'.

As Deputy Prime Minister he embraced the renewal of the Trident nuclear deterrent, albeit with three submarines rather than four.

It is a truism that people who can easily change their minds for the sake of expediency, and have little adherence to principle, are often untrustworthy, and even treacherous.

Probably the most deceitful act came in 2012 after Tory backbenchers scuppered his precious plans to reform the Lords. The Lib Dem leader spitefully reneged on an agreement to vote for reform of constituency boundaries, which place the Tories at a considerable disadvantage.

Yet he had assented to boundary change in return for being allowed to introduce a referendum on the alternative vote system the previous year, which had been roundly rejected.

Time and again over the past five years, the Lib Dems distanced themselves from policies for which they had voted, particularly over welfare, and attempted to portray themselves as being morally superior to the supposedly beastly Tories.

In this respect, the dyspeptic Vince Cable has been the worst offender. In 2013, he had the temerity to call the Conservatives — his Coalition partners — 'the nasty party'. What nice people these Lib Dem bigwigs are!
The United Kingdom has many political parties, some of which are represented in the House of Commons and the House of Lords. Below are links to the websites of the political parties that were represented in the House of Commons after the 2015 General Election:
SOCIAL DEMOCRATIC AND LABOUR PARTY
Social Democratic and Labour Party
We are concerned with how the make up of the above parties and (reasonably) popular policies affects the Wealden district, because we are all brothers on two islands in the Atlantic Ocean and what we do or fail to do is likely to rebound on ourselves and our fellow man in other nations around the world. How we act today influences policies in other countries in our global community. It is not just about us and our patch.
East Sussex has five District and Borough Councils, each with a border on the coast. From west to east they are:
There is also East Sussex County Council as the provider of services to the 5 East Sussex districts.
As near neighbours and with councils now sharing facilities and working together, these area of Sussex are included in our remit and an area where climate change and affordable housing are issues that need urgent attention. Where the coastline is a feature in every Council, Blue Growth is a food security issue, especially where this side of of our local economy is under-exploited.