Prince Andrew, Duke of York (Andrew Albert Christian Edward; born 19 February 1960) is a member of the British Royal Family, the second son of Queen Elizabeth II and Prince Philip, Duke of Edinburgh. He has been titled Duke of York since 1986, and is seventh in line to the succession to the throne of the United Kingdom. As civilization advances, so to does the age of consent, as anthropologists might argue, taking us farther away from the biological ideal for a fetus with the best DNA makeup for survival. Due to the fact that females produce healthier eggs when younger, and cease producing eggs after about thirty to thirty-five years of age. Though there are exceptions.
Oddly enough, the more civilized a country, the more developed the brain of children, and the more informed they are, hence the ability to make informed decisions is increased, rather than decreased. Suggestive that the age of consent should be lower than in other less developed nations. But law makers have decided that children in the USA and UK (and other countries) are less well developed intellectually, denying them the biological choice, for a healthier embryo and fetus - which is in effect weakening the human gene pool. That said, the law is the law, even if it is an ass. Hence, be careful when traveling to observe local customs and practices, or something that is legal in one country, may land you in jail in another.
Latest developments in 2021, was that there is to be a hearing on the 4th of January 2022, that did take place, and subsequently District Judge Lewis Kaplan allowed the case to proceed (12th Jan 2022.
BBC News reported in March 2011 that Andrew's friendship with Jeffrey Epstein, an American financier and (from 2008) a convicted sex offender, was producing "a steady stream of criticism", and there were calls for him to step down from his role as trade envoy. The Duke was also criticised in the media after his former wife, Sarah, disclosed that he helped arrange for Epstein to pay off £15,000 of her debts. Andrew had been photographed in December 2010 strolling with Epstein in Central Park during a visit to New York City. In July 2011, the Duke's role as trade envoy was terminated and he reportedly cut all ties with Epstein.

On 30 December 2014, a Florida court filing by lawyers Bradley J. Edwards and Paul G. Cassell alleged that Andrew was one of several prominent figures, including lawyer Alan Dershowitz and "a former prime minister", to have participated in sexual activities with a minor later identified as Virginia Giuffre (then known by her maiden name Virginia Roberts), who was allegedly trafficked for sex by Epstein. An affidavit from Giuffre was included in an earlier lawsuit from 2008 accusing the US Justice Department of violating the Crime Victims' Rights Act during Epstein's first criminal case by not allowing several of his victims to challenge his plea deal; the Duke was otherwise not a party to the lawsuit. While there is no doubt Giuffre was involved with Epstein there are some inconsistencies in her accounts.

In January 2015, there was renewed media and public pressure for Buckingham Palace to explain Andrew's connection with Epstein. Buckingham Palace stated that "any suggestion of impropriety with underage minors is categorically untrue", later repeating the denial. Requests from Giuffre's lawyers for a statement from the Duke, under oath, about the allegations were returned unanswered.

Dershowitz vehemently denied the allegations in Giuffre's statement and sought disbarment of the lawyers filing the suit. Edwards and Cassell sued Dershowitz for defamation in January 2015; he countersued. The two parties settled in 2016 for an undisclosed financial sum. Epstein sued Edwards for civil racketeering but later dropped his suit; Edwards countersued for malicious prosecution with the result that Epstein issued a public apology to the lawyer in December 2018.

Giuffre asserted that she had sex with Andrew on three occasions, including a trip to London in 2001 when she was 17, and later in New York and on Little Saint James in the U.S. Virgin Islands. She alleged Epstein paid her $15,000 to have sex with the Duke in London. Flight logs show the Duke and Giuffre were in the places she alleges the sex happened. Andrew and Giuffre were also photographed together with his arm round her waist, with an Epstein associate, Ghislaine Maxwell, standing in the background, though Andrew's supporters have repeatedly claimed the photo is fake and edited. Giuffre stated that she was pressured to have sex with the Duke and "wouldn't have dared object" as Epstein, through contacts, could have her "killed or abducted". The allegations have, as of early 2015, not been tested in any court.

On 7 April 2015, Judge Kenneth Marra ruled that the "sex allegations made against Andrew in court papers filed in Florida must be struck from the public record". Marra made no ruling as to whether claims by Giuffre are true or false, specifically stating that she may later give evidence when the case comes to court. Giuffre stated she would not "be bullied back into silence".

Tuan "John" Alessi, who was Epstein's butler, stated in a deposition he filed for Giuffre's 2016 defamation case against Maxwell that, Andrew's hitherto unremarked visits to the Epstein house in Palm Beach were more frequent than was previously thought to be the case. Alessi maintained that Andrew "spent weeks with us" and received, "daily massages".

In August 2019, court documents associated with a defamation case between Giuffre and Maxwell revealed that a second girl, Johanna Sjoberg, gave evidence alleging that Andrew had placed his hand on her breast while in Epstein's mansion posing for a photo with his Spitting Image puppet. Later that month, he released a statement, emphasising that, "At no stage during the limited time I spent with [Epstein] did I see, witness or suspect any behaviour of the sort that subsequently led to his arrest and conviction," though he expressed regret for meeting him in 2010 after Epstein had already pleaded guilty to sex crimes for the first time. By the end of August 2019, The New Republic also published an email exchange between John Brockman and Evgeny Morozov from September 2013 in which Brockman mentions seeing a British man nicknamed "Andy" receiving a foot massage from two Russian women at Epstein's New York residence during his last visit to the mansion in 2010. He added that he realised "that the recipient of Irina's foot massage was His Royal Highness, Prince Andrew, the Duke of York".

In November 2021 Lawrence Visoski, Epstein's pilot, testified in court during Ghislaine Maxwell's trial that Prince Andrew flew in Epstein's private plane along with other prominent individuals, including Bill Clinton, Donald Trump, and John Glenn. Visoski stated he did not notice any sexual activities or wrongdoings on the plane. The following month a picture of Epstein and Maxwell, sitting at a cabin on the Queen's Balmoral estate, around 1999, at the invitation of Andrew, was shown to the jury to establish their status as partners.
NEWSNIGHT INTERVIEW

In November 2019, the BBC's Newsnight arranged an interview between Andrew and presenter Emily Maitlis in which he recounted his friendship with Epstein for the first time. In the interview, Prince Andrew says he met Epstein in 1999 through Maxwell; this contradicts comments made by the Duke's private secretary in 2011, who claims the two met in "the early 1990s". The Duke also said he did not regret his friendship with Epstein, saying "the people that I met and the opportunities that I was given to learn either by him or because of him were actually very useful".

In the interview, Andrew denied having sex with Giuffre on 10 March 2001, as she had accused, because he had been at home with his daughters after attending a party at PizzaExpress in Woking with his elder daughter Beatrice. Prince Andrew also added that Giuffre's claims about dancing with him at a club in London while he was sweaty were false due to him temporarily losing the ability to sweat after an "adrenaline overdose" during the Falklands War. According to physicians consulted by The Times, an adrenaline overdose typically causes excessive sweating in humans.

Andrew also admitted to staying in Epstein's mansion for three days in 2010, after Epstein's conviction for sex offences against a minor, describing the location as "a convenient place to stay". The Duke said that he met Epstein for the sole purpose of breaking off any future relationship with him. He also said that he would be willing to testify under oath regarding his associations with Epstein.

REPERCUSSIONS

The interview was believed by Maitlis and Newsnight to have been approved by the Queen, although "palace insiders" speaking to The Sunday Telegraph disputed this. One of Prince Andrew's official advisors resigned just prior to the interview being aired. Although the Duke was pleased with the outcome of the interview – reportedly giving Maitlis and the Newsnight team a tour of Buckingham Palace – it received negative reactions from both the media and the public, both in and outside of the UK. The interview was described as a "car crash", "nuclear explosion level bad" and the worst public relations crisis for the royal family since the death of Diana, Princess of Wales. Experts and those with ties to Buckingham Palace said that the interview, its fallout and the abrupt suspension of the Duke's royal duties were unprecedented.

On 19 November 2019, the Students' Union of the University of Huddersfield passed a motion to lobby Andrew to resign as its chancellor, as London Metropolitan University was considering the Duke's role as its patron. On 18 November, accountancy firm KPMG announced it would not be renewing its sponsorship of Prince Andrew's entrepreneurial scheme Pitch@Palace, and on 19 November Standard Chartered also withdrew its support.

On 20 November 2019, a statement from Buckingham Palace announced that Andrew was suspending his public duties "for the foreseeable future". The decision, made with the consent of the Queen, was accompanied by the insistence that the Duke sympathised with Epstein's victims. Other working royals took his commitments over in the short term. On 21 November, the Duke relinquished his role as chancellor of the University of Huddersfield. Three days later, the palace confirmed that Andrew was to step down from all 230 of his patronages, although he expressed a wish to have some sort of public role at some future time.

On 16 January 2020, it was reported that the Home Office was recommending "a major downgrade of security" for Andrew, which would put an end to "his round-the-clock armed police protection". It was later reported that he had been allowed to keep his £300,000-a-year security and the recommendation would be reviewed again in the future. On 28 January 2020, US Attorney Geoffrey Berman stated that Prince Andrew had provided "zero co-operation" with federal prosecutors and the FBI regarding the ongoing investigations, despite his initial promise in the Newsnight interview when he said he was willing to help the authorities. Buckingham Palace did not comment on the issue, though sources close to the Duke claimed that he "hasn't been approached" by US authorities and investigators, and his legal team announced that he had offered to be a witness "on at least three occasions" but had been refused by the Department of Justice. The US authorities responded to the claim and denied being approached by Andrew for an interview and labeled his claims as a way "to falsely portray himself to the public as eager and willing to cooperate".

In March 2020, Andrew hired crisis-management expert Mark Gallagher, who had helped high-profile clients falsely accused in Operation Midland. In April 2020, it was reported that the Duke of York Young Champions Trophy would not be played anymore, after all activities carried out by the Prince Andrew Charitable Trust were stopped. In May 2020, it was reported that the Prince Andrew Charitable Trust was under investigation by the Charity Commission regarding some regulatory issues about £350,000 of payments to his former private secretary Amanda Thirsk. According to The Times, senior personnel in the navy and army consider Andrew to be an embarrassment for the military and believe he should be stripped of his military roles. There have been calls to remove Andrew's name from various institutions; for instance a high school called Prince Andrew High School in Canada is considering a name change because the name "no longer reflects the values of the community". In May 2020 it was announced that Andrew would permanently resign from all public roles over his Epstein ties.

In June 2020, it became known that Andrew is a person of interest in a criminal investigation in the United States, and that the United States had filed a mutual legal assistance request to British authorities in order to question Andrew. Newsweek reported that a majority of British citizens believe Andrew should be stripped of his titles and extradited to the United States. Following the arrest of Ghislaine Maxwell in July 2020, Andrew cancelled a planned trip to Spain, reportedly due to fears that he might be arrested and extradited to the United States. In the 2019 BBC interview, Andrew told Newsnight his association with Epstein was derived from his long-standing friendship with Ghislaine Maxwell, who was later convicted of colluding in Epstein's sexual abuse.

In August 2020, anti-child trafficking protesters chanting "Paedophile! Paedophile!" referencing Andrew gathered outside Buckingham Palace, and videos of the protest went viral. In August 2021, royal biographer Penny Junor maintained Prince Andrew's reputation with the public was damaged beyond repair.

In 2020, prosecutors seeking access to Andrew made a formal mutual legal assistance request to the British government. It was reported in August 2021 that American authorities were pessimistic about being able to interview Andrew.

CIVIL LAWSUIT

In August 2021, Virginia Giuffre sued Prince Andrew in the federal District Court for the Southern District of New York, accusing him of "sexual assault and intentional infliction of emotional distress." Giuffre's lawyers alleged Andrew caused her "emotional distress" which was "severe and lasting". The lawsuit seeks unspecified damages.

An affidavit filed by Giuffre's lawyers with the US court stated that paperwork for Giuffre's lawsuit had been left with an office of the Metropolitan Police at Andrew's home at Royal Lodge, Windsor, on 27 August 2021. Andrew's legal team denied documents were legally served. The High Court of England and Wales agreed to act, if needed, to serve court documents on Andrew. The Hague Service Convention, a treaty that governs requests between countries for evidence in civil or commercial matters, allows Giuffre's legal team to ask the High Court to formally notify the prince about her civil action.

Lewis A. Kaplan, a New York judge, ruled that legal documents over the sexual assault case that Giuffre filed may be served to Prince Andrew through his Los Angeles-based lawyers. The ruling came after Andrew was accused by Giuffre's lawyers of actively trying to evade service of legal documents. On 21 September 2021, lawyers for Giuffre stated in a filing that the papers had been served to and received by Andrew's attorney Andrew Brettler in Los Angeles via email and FedEx the day before, giving the Duke an extended time to file a response to a New York court by 29 October 2021 or face a default judgment. In late September 2021, it was reported that a clubber – who had claimed she had seen the Duke with Giuffre at Tramp nightclub in central London – had given a written statement to the FBI and would testify against him, though she stated she could "remember the year" but not "the exact date". Also in September 2021, it was reported that the Queen would use her income from the Duchy of Lancaster private estate to pay for her son's defence case. On 10 October 2021, the Metropolitan Police announced that they had completed their review into documents related to the allegations and, after questioning Giuffre, had decided to drop their investigation. Despite this the United States authorities may still prosecute Andrew and he may still be liable for extradition.

On 25 October 2021, Judge Kaplan announced that depositions – out-of-court testimony – for the case must be submitted by 14 July 2022. Andrew and Giuffre are both expected to make statements and face cross-examination under oath. On 29 October 2021, Andrew's lawyers filed a response, stating that their client "unequivocally denies Giuffre's false allegations". They accused Giuffre of profiting from her claims "at [Andrew's] expense and at the expense of those closest to him", and asked a US judge to dismiss the lawsuit according to a sealed settlement reached between Epstein and Giuffre in 2009 which could absolve Epstein, Andrew and numerous other people "from any and all liability". In October 2021, lawyers representing Andrew petitioned a New York judge to keep the 2009 legal arrangement between Giuffre and Epstein sealed. In December 2021, US district judge Loretta Preska said unless Epstein's estate made valid objection, the document should be published by 22 December 2021. In the same month, Andrew's lawyers filed a motion to dismiss the case, arguing that Giuffre was the age of consent at the time - which is 17 for New York - and describing her account on consenting as "highly subjective". The motion is to be argued in the court on 4 January 2022.

In late December 2021, Andrew's lawyer tried to get the case thrown out, arguing that Giuffre was resident in Australia rather than the United States. On 29 December 2021, Ghislaine Maxwell's conviction enabled Giuffre's lawyers to maintain, in her case against Prince Andrew, that it is beyond reasonable doubt Maxwell helped Epstein's abuse.

Giuffre's lawyers have asked Andrew to give medical evidence that he cannot sweat, following his statement to that effect in his Newsnight interview.

Andrew and Giuffre are likely to face cross-examination under oath by 14 July 2022 and a civil trial is possible before the end of the year 2022.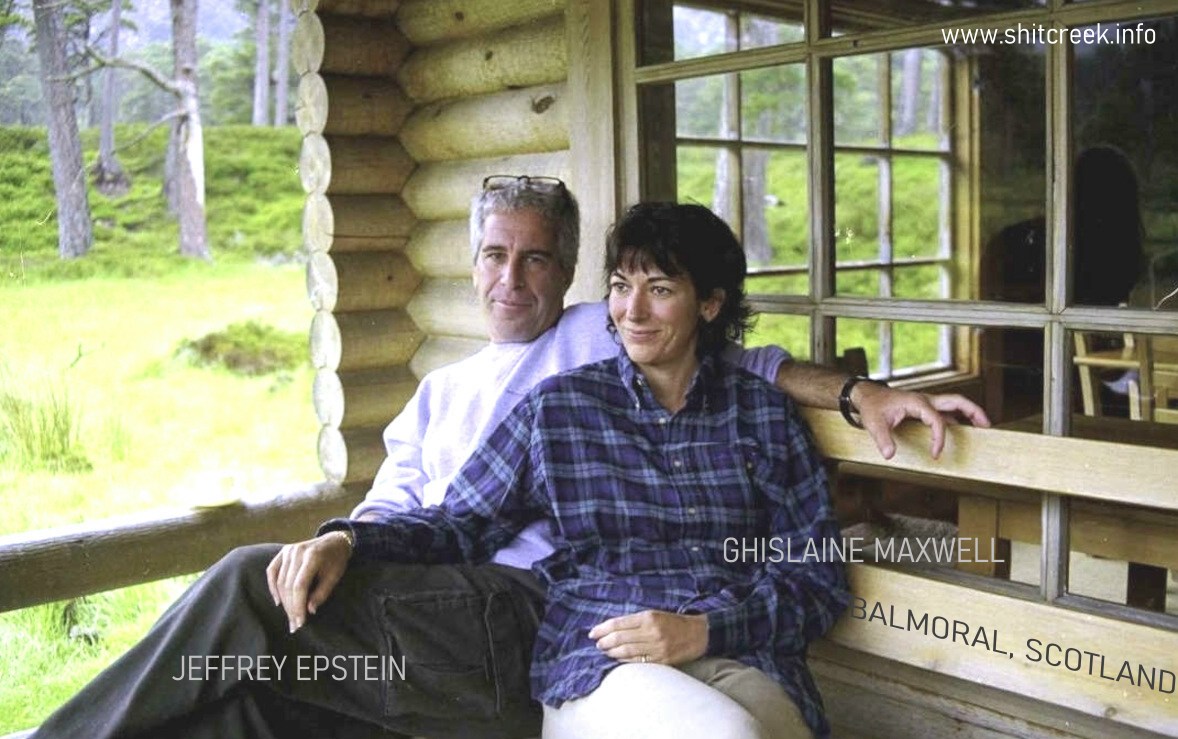 ROYAL GUESTS - Jeffrey Epstein and Ghislaine Maxwell seen here at Balmoral, the Scottish retreat of the Royals.
PRINCE ANDREW SCANDAL

Andrew has been dogged by allegations he had sex with one of the then-teenage victims of deceased US sex offender Jeffrey Epstein.

The prince, often referred to as the queen's "favourite son", attempted to clear his name in a BBC interview in November but it backfired spectacularly. Since when, the Queen has refused to help Andrew financially and stripped him of his royal title and military honours.

He looked stiff and unapologetic in a performance that one public relations consultant said was akin to "watching a man in quicksand".

The prince promptly promised to "step back from public duties" a few days later but remains under pressure to cooperate with United States authorities still investigating the Epstein case.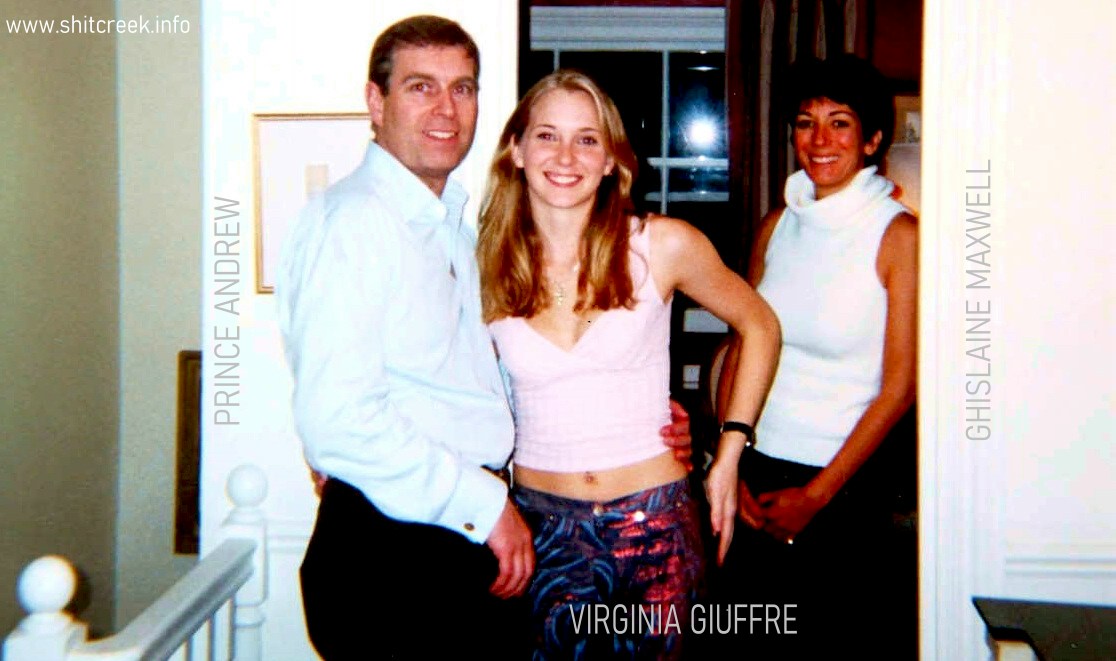 LONDON CALLING - The Prince may not remember the 17 year old Virginia Roberts, but unless this photograph is a fake (doubtful - it must have been checked out) he did meet the young lady at some point - even if only posing at a drinks party, and Ghislaine Maxwell was at this meeting. One question we would ask is how do we know the age of the claimant from this picture? She could easily be 18 or older. Or she may have claimed to be over 18, for Ghislaine to have allowed Virginia to have been photographed with the Duke.
No doubt, testimony from Ms Maxwell will clear that up. And where and when was the picture taken, and by whom? You can imagine that with US State laws varying, and this picture apparently confirming London as the location, where the age of consent is 16, the precise details relating to the taking of this picture are extremely important. It might be worth checking passports, etc. Not that we are saying anything did or did not happen between the Prince and Ms Roberts. For the sake of argument, if something did take place (that the Duke cannot recall) and it was in London, then no crime had been committed.
You can legally marry a girl in Spain and Tahiti at 13 (it appears). Hence, any prosecution would need to be very sure of dates and places to begin mounting an investigation. It would not be fair to even interview the Prince, until the facts had been established, for fear of the interviewing officer trying to trick him into something he could not possibly remember. Unfortunately, in sex cases in the UK, a defendants human rights are virtually non-existent (or considerably diminished) after Lord David Blunkett introduced the Sexual Offences Act 2003, designed to increase the conviction rate, at the expense of convicting a number of innocent people. By way of noble cause corruption.
We know of a case where penetration had been alleged during a police interview, the defendant being led to believe by the interviewing officer that a girl making allegations of rape, had been penetrated. Though, many years later it transpired this was not true. In England there is no right of appeal. The system allows an application to a single judge, who is typically rewarded via the honours system, not to allow sex cases through, without making it extremely difficult, in the case in question, impossible to mount an appeal. Where vital transcripts had been denied the appellant, by the Royals Courts of Justice. Injustice we'd call that.
The evidence in the case under investigation, told only of natural marks and a hymen that could not be opened [even] with labial traction. A so-called child specialist from a local hospital gave evidence at trial, that the 'naturally occurring marks' could only be explained by penetration. That was a lie told to the jury, that virtually guaranteed a conviction. Regardless of innocence.
Legal Aid restrictions prevented the defendant in that case from instructing a specialist. Sussex police allowed the jury to hear misleading evidence, and the man was convicted on naturally occurring marks, found in females of all ages. British justice is such that despite other discrepancies being identified, such as a diary being attributed by the trial judge to the defendant, when it belonged to a psychiatric nurse, an appeal has never made it back to the Courts. In England, cases can only be referred back to the Court of Appeal via an outdated Criminal Cases Review Commission (CCRC). In this case the CCRC refused to countenance the misleading evidence presented to the jury and denied the judge had misdirected the jury as to the diary. Going so far as to refuse transcripts at one point.
The appellant sought a Judicial Review as to the negligence of the CCRC, but three judges denied the application. Leaving the appellant with substantial evidence of a mistrial and proof of virginity, but no way back to an appeal court. In the UK the state must provide an effective remedy, but as you might agree, the situation unfolding is anything but effective. Indeed, it appears the state have refused to include Article 13 in the domestic Human Rights Act 1998. Article 13 being the right to an effective remedy.
Europe sent back a claim after 4 years, suggesting the wrongly convicted man had a domestic remedy. This was on receipt of an independent forensic report that the jury had been misled as to the so-called suspicious marks. The next line of follow up is under the 1689 Bill of Rights, where an aggrieved person might seek audience with the King or Queen.
On considering the above case, you might think it is lucky Prince Andrew is only dealing with a civil claim. Because in the UK, he'd probably not fare that well under the law as it stands at present. At least Prince Andrew has unlimited funds for his legal team in the USA. In the UK the duty to advise a jury to be careful to convict on just the say so of a claimant, has been arborgated. It is not even beyond all reasonable doubt any more. It is just that you have to be sure. The criminal standard has dropped in sex case to the civil standard. I.e. on the balance of probabilities. In the USA they have a written constitution. It's high time the UK adopted a constitution that restores the right of all citizens to an effective remedy.
A TO Z OF FAMILY MEMBERS
Andrew Duke of York, Prince
Beatrice of York, Princess
Catherine Duchess of Cambridge
Charlotte of Cambridge, Princess
Edward Earl of Wessex, Prince
Elizabeth Queen II Windsor
Eugenie of York, Princess
Charles Prince of Wales
Dianna Princess of Wales
George of Cambridge, Prince
Jack Brooksbank
James Viscount Severn
Louis of Cambridge, Prince
Peter Phillips
Philip Duke of Edinburgh
Sarah Duchess of York
Sophie Countess of Wessex
Timothy Laurence Vice Admiral
William Duke of Cambridge, Prince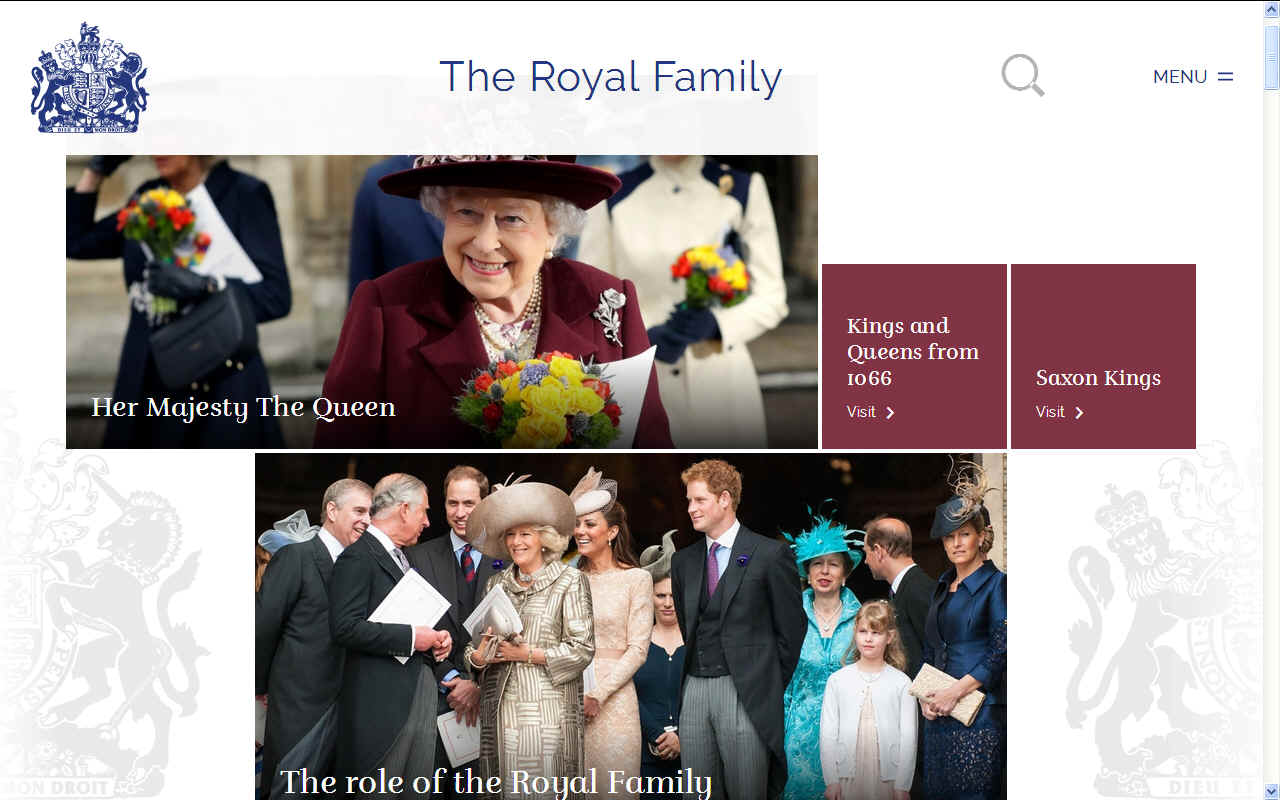 LINKS & REFERENCE
https://www.msn.com/en-gb/entertainment/celebrity/prince-andrew-told-he-will-face-justice-after-ghislaine-maxwell-verdict/ar-AASi1eJ
https://www.bbc.co.uk/news/world-us-canada-59780323
https://www.msn.com/en-gb/news/world/virginia-giuffre-s-lawyer-suggests-calling-meghan-markle-to-testify-in-prince-andrew-case/ar-AAS3f5u
https://www.msn.com/en-gb/news/courts/epstein-accuser-takes-legal-action-against-duke-of-york-over-alleged-assault/ar-AAN7T69
https://www.msn.com/en-gb/news/courts/andrew-s-legal-team-stonewalling-lawyers-of-his-accuser/ar-AAN9XYk
https://www.msn.com/en-gb/news/courts/prince-andrew-s-legal-team-accused-of-being-totally-uncooperative-over-sexual-assault-allegations/ar-AANalqM
https://www.msn.com/en-gb/news/uknews/sorry-prince-andrew-but-you-can-t-stay-in-balmoral-forever/ar-AANbRpM
https://www.msn.com/en-gb/news/uknews/met-police-to-review-jeffrey-epstein-allegations-amid-prince-andrew-lawsuit/ar-AANeqs9
https://www.msn.com/en-gb/news/uknews/prince-andrew-s-1-5m-loan-paid-off-by-firms-linked-to-tory-donor-report/ar-AAQMCd7
https://en.wikipedia.org/wiki/Prince_Andrew,_Duke_of_York
https://en.wikipedia.org/wiki/British_royal_family
https://www.bbc.co.uk/news/uk-23272491
https://www.royal.uk/royal-family