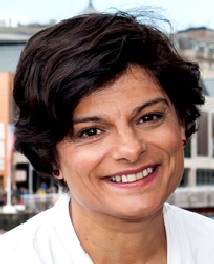 Thangam Debbonaire
Today, Thangam Rachel Debbonaire is a British Labour Party politician. Debbonaire was a professional cellist, and has also worked as National Research Manager for domestic violence charity Respect. She became Member of Parliament (MP) for Bristol West at the 2015 General Election, when she defeated the incumbent Liberal Democrat MP Stephen Williams.

During a treatment period for cancer she was appointed as Shadow Culture Minister by Jeremy Corbyn. According to Debbonaire, she found out about the role when a journalist contacted her in hospital in response to a Labour press release announcing that she was taking it on, and was then briefly removed from the position before she got a chance to meet with Corbyn.

On 12 October 2016, Debbonaire accepted an appointment as a shadow whip in Corbyn's front bench team. On 27 January 2017, Debbonaire stated that she would vote against triggering Article 50, despite being a whip herself and Labour imposing a three-line whip to vote for the Government motion.
Thangam Debbonaire joined Kerry McCarthy to launch a Facebook page about marine litter in January of 2017.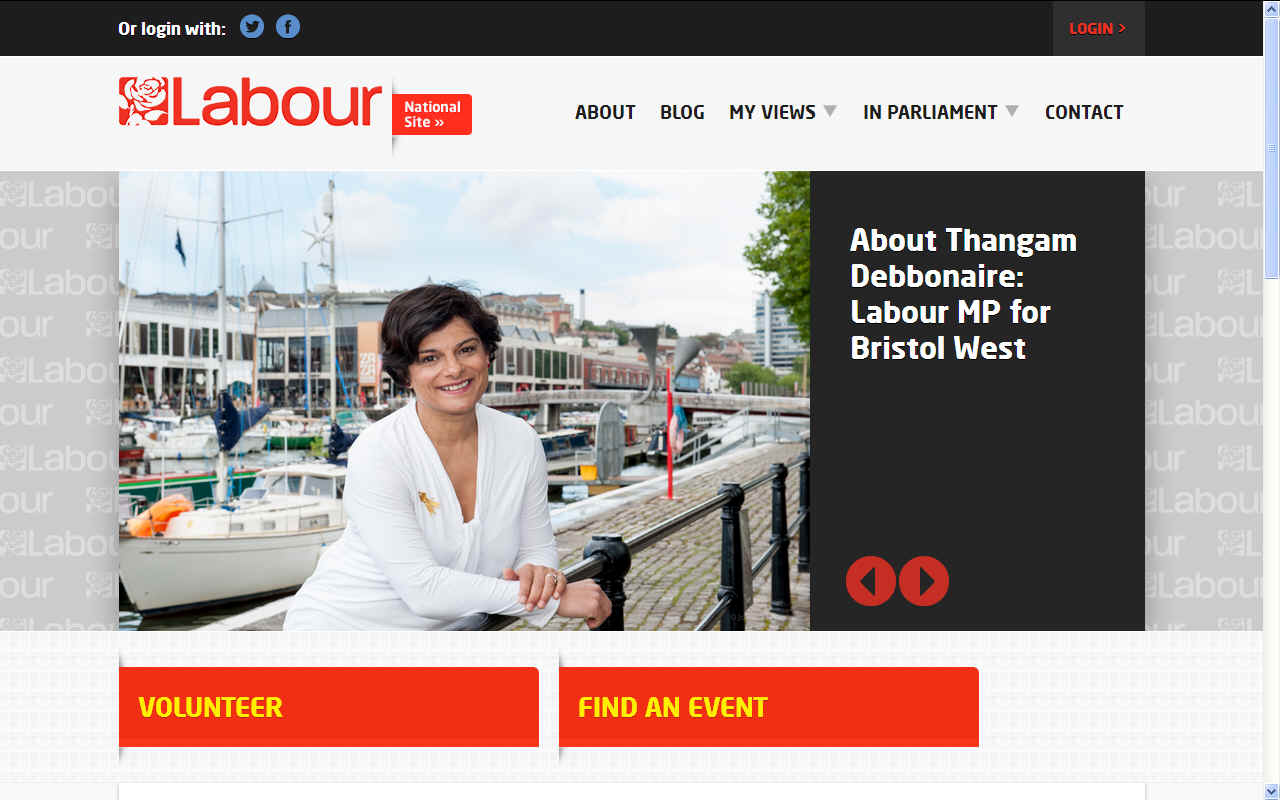 THANGAM'S VIEWS ON CLIMATE CHANGE
Tackling climate change is an environmental and economic necessity. I believe we need a strong global agreement at the UN Climate Summit in Paris; and climate change should be a key priority for the new Sustainable Development Goals.

The previous Labour Government had a proud record in this area. For example, it led the world to agree the Millennium Development Goals and introduced the Climate Change Act 2008t, which enshrined the world's first legally binding emissions reduction targets.

I am concerned the current Government is showing a lack of ambition on climate change and, in fact, is damaging jobs and investment in the green economy. I believe its decision to end subsidies for new onshore wind farms in the UK and cut support for solar power shows a lack of commitment to tackling climate change at home and will undermine the UK's ability to push for a strong global deal. I also believe the Government's decision to scrap the Green Deal shows that its approach to energy efficiency has failed. In addition, I am concerned about the Government's obfuscation on fracking in national parks and other environmentally sensitive areas. I oppose fracking in the UK and will be sure to hold the Government to account on their plans in the months ahead.

I believe the transition to a low carbon economy can create jobs and growth and the UK Government must show leadership on clean energy at home and international leadership, especially in Europe, to push for ambitious emissions targets for all countries, strengthened every 5 years on the basis of a scientific assessment of progress made towards limiting a global temperature rise to below 2°C. To support this I believe that Britain needs a legally binding target to take carbon out of our electricity supply by 2030.

I have written to the Energy Secretary, Amber Rudd, on more than one occasion to express my concern over the Government's lack of commitment to green issues and to ask for clarification on a number of related matters. You can read the written questions I have submitted, along with the answers I received, on TheyWorkForYou.

Before I was elected, my campaign slogan was 'Jobs, Equality and Sustainability'. Tackling climate change is such a priority for me because in doing so we can engage these goals in unison. I will continue to press the Government to support a low-carbon economy in the UK and to push for the best possible global deal on reducing emissions.
CONTACT THANGAM

Thangam Debbonaire MP
House of Commons
London
SW1A 0AA

Phone: 0117 3790980
Email: thangam.debbonaire.mp@parliament.uk
Website: http://www.debbonaire.co.uk/

https://twitter.com/
www.facebook.com/
The Labour party is a political group that has had its share of Prime Ministers in the United Kingdom, but even with that balance of the power sharing seesaw, this party has been unable to curb climate change, provide affordable housing or bring down our National Debt to sensible levels. The policies of Conservative and Labour parties - and even for a brief time a coalition with the Liberal Democrats have done nothing to alleviate the poverty trap for millions of British citizens who are effectively, financial slaves.
The United Kingdom has many political parties, some of which are represented in the House of Commons and the House of Lords. Below are links to the websites of the political parties that were represented in the House of Commons after the 2015 General Election:
SOCIAL DEMOCRATIC AND LABOUR PARTY
LABOUR SHADOW GOVERNMENT 2017-2018
Jeremy Corbyn

MP

Tom Watson

MP

Emily Thornberry

MP

John McDonnell

MP

Dianne Abbott

MP

Nia Griffith

MP

Richard Burgon

MP

Kier Starmer

MP

Barry Gardiner

MP

Jon Ashworth

MP

Angela Rayner

MP

Rebecca Long-Bailey

MP

Debbie Abrahams

MP

Andy McDonald

MP

Andrew Gwynne

MP

John Healey

MP

Valerie Vaz

MP

(Angela) Baroness Smith Basildon

MP

John Trickett

MP

Lesley Laird

MP

.

Christina Rees

MP

Owen Smith

MP

Sue Hayman

MP

Kate Osamor

MP

Ian Lavery

MP

Dawn Butler

MP

Peter Dowd

MP

MP

(Shami) Baroness Chakrabarti

MP

Nick Brown

MP

(Steven) Lord Bassam Brighton

MP

Barbara Keeley

MP

Cat Smith

MP

Kerry McCarthy

MP

Mary Creagh

MP

Thangam Debbonaire

MP

.

.

.

.

.

.

Gordon Brown

Former Prime Minister

Tony Blair

Former Prime Minister
Baroness Sharmi Chakrabarti CBE
Baroness Angela Smith of Basildon
Keir Starmer KCB QC
Kerry McCarty
Lesley Laird
Lord Steven Bassam of Brighton
Mary Creagh
Thangham Debbonaire
Tom Watson
LINKS
Social Democratic and Labour Party
https://labour.org.uk/
http://www.lewes-eastbourne.gov.uk/
https://www.lgbce.org.uk/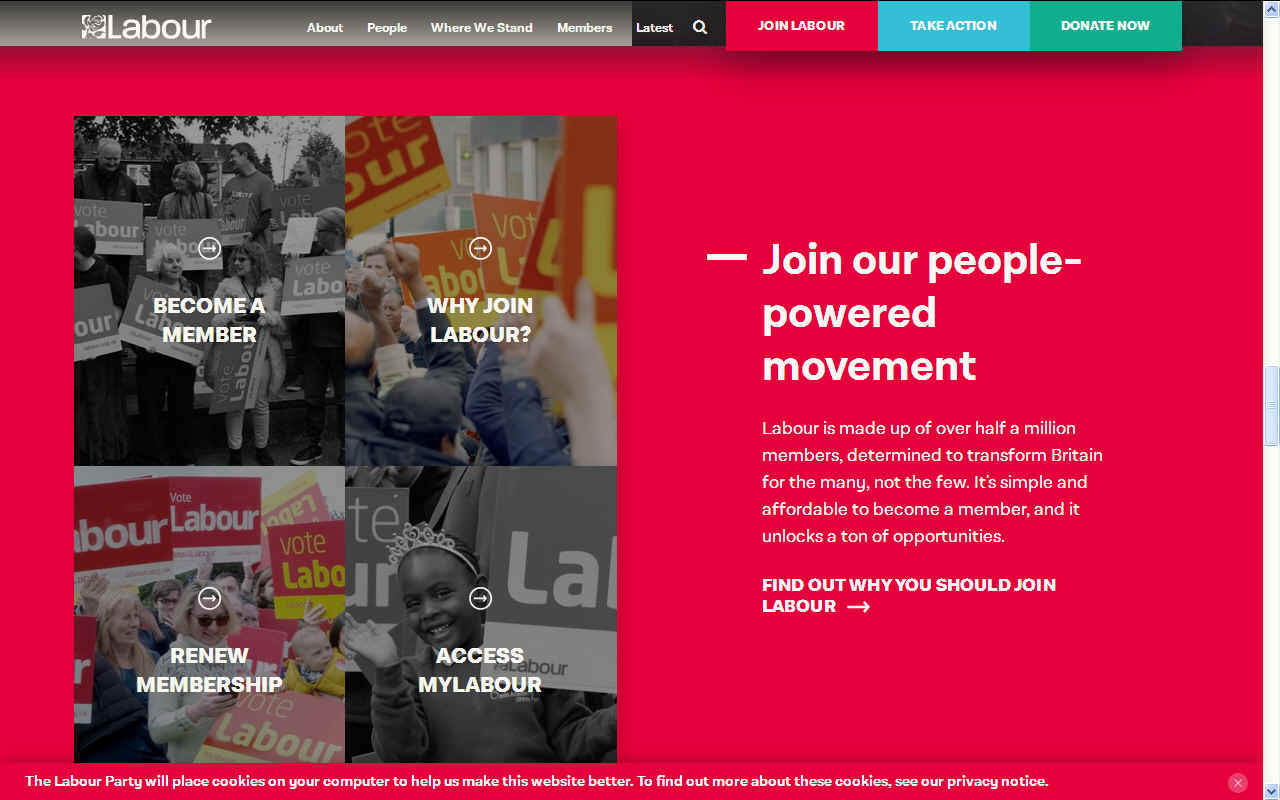 LABOUR PARTY MEMBERSHIP HAS RISEN SINCE THE BREXIT REFERENDUM 2016