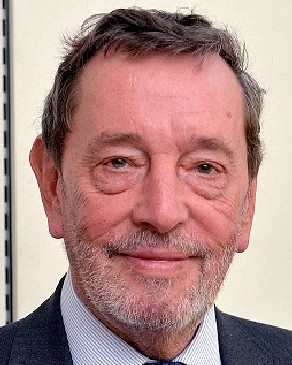 Lord Blunkett
Incredibly, for carrying out one of the most blatant human rights offences against the British citizens, probably one of the worst instances since the Second World War, Her Majesty Queen Elizabeth's governments allowed the then David Blunkett MP to tear up the European Convention of Human Rights and our own version of Article 6 of the Human Rights Act 1998, by allowing this politician to mastermind the Sexual Offences Act 2003, an Act that reversed the burden of proof in that anyone accused of a sexual offence enters a Court presumed guilty, instead of presumed innocent. You may be thinking that how perverse this law is, in contrast to, and why it might have been that he cavorted unashamedly (until found out) with more than one associate during his time, after which he resigned. How is it then that this repeat offender came to be given the task of re-drafting an Act as important as the Sexual Offences Act 2003, when his morals were demonstrably shot to bits?
Not only were his morals questionable, but that made him vulnerable to suggestions from women who were prepared to have sex with him. You may be thinking if there was more than one that were discovered, might there be others that were kept secret! How then was he made a peer?
PHONE TAPPING - Mr Blunkett, 66, left the messages on the phone of friend Sally Anderson, then 29, with whom he has denied having a relationship. A tape of his outbursts was found at the home of the NOTW's private eye Glenn Mulcaire, 43.
Mr Blunkett told Ms Anderson: "Someone very, very close has done a really phenomenal piece of work on destroying both our lives at this moment in time and it's vile. "Whoever it is I hope they rot in Hell." He added: "They're real b*****ds, they've done it for money and they've done it for themselves and the world stinks." Mr Blunkett later admitted to a three-year affair with married magazine publisher Kimberly Quinn, 52.
DAILY MAIL DECEMBER 2004 - Second mistress threat to Blunkett

David Blunkett's political future was hanging by a thread after he admitted a "messy affair" with a civil servant nearly 20 years his junior who worked in his Whitehall office.

Mr Blunkett had a relationship with attractive secretary Denise Maguire when he was Education Secretary five years ago. At the time, she was living with another civil servant who also worked for Mr Blunkett, Andy Hurdle.

He is said to have told colleagues: "I cannot believe it: the Secretary of State has stolen my girlfriend."

Mr Blunkett intervened to stop Mr Hurdle "bad-mouthing" him. But Mr Blunkett's conduct caused a revolt from staff who claimed he behaved "disgracefully".

Under heavy fire - After the row, Mr Hurdle was promoted to another position in the department and given a pay rise.

But Mr Blunkett, now the Home Secretary, denied he had given Mr Hurdle a pay rise to "buy his silence". Beleaguered Mr Blunkett is already under heavy fire over his affair with Spectator publisher Kimberly Quinn. Mr Blunkett claims he is the father of married Mrs Quinn's two-year-old son William, and of her second baby, due in February.

The latest revelations about his tangled love life could prove the last straw in his battle to keep his Cabinet job. An inquiry by former civil servant Sir Alan Budd has already been ordered into allegations Mr Blunkett abused his position as Home Secretary to 'fast track' a visa for Mrs Quinn's Filipina nanny.

The revelation of a second affair - and the fact that, once again, it drew in the civil service - could lead to claims that Mr Blunkett's integrity has suffered irrevocable damage.

It may lead Tony Blair, who so far has shown rock-solid loyalty to his friend and ally, to decide the Home Secretary has become too much of a political liability. In addition to the mounting problems in his private life, Mr Blunkett has a huge workload of law and order legislation and anti-terrorism measures, and the General Election campaign is due to begin in a few months.

His affair with Ms Maguire has similarities to his relationship with Mrs Quinn. When he started his relationship with Mrs Quinn, she had only recently married Vogue publisher Stephen Quinn. When he started his affair with Ms Maguire, she was living with Mr Hurdle.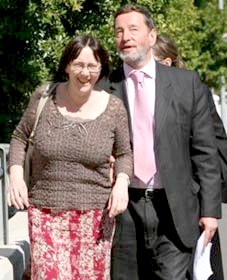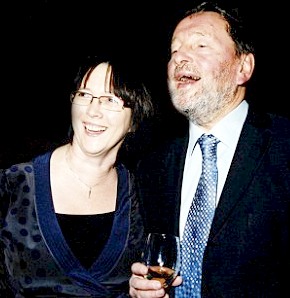 'David understands it was all a bit messy' - But the affair with Ms Maguire lasted just five months. She moved out of the home she shared with Mr Hurdle, although they have since reunited and now have a two-year-old daughter. After consulting Mr Blunkett, one of his close friends said last night: "I do not deny David had a relationship with this person. She was with Mr Hurdle, they had been together for a while then she went to work in David's office and they hit it off immediately.

"She decided to leave Mr Hurdle and she and David started going out with each other. David understands it was all a bit messy and accepts she left the guy in the process. But as far as he is concerned, she was single when he was going out with her. Mr Hurdle was going round the department bad-mouthing David.

"David made sure he was reassured that nothing untoward would happen to him. David's relationship with her didn't last and that was that. David doesn't know what happened to her after that."

Mr Blunkett's relationship with Ms Quinn started about a year after the affair with Ms Maguire ended.

The friend rejected claims by Education Department insiders that Mr Hurdle was promoted shortly after the row and given a pay rise to prevent him making any more fuss.

Phone message - "To say the man was promoted to buy his silence is complete rubbish. David has nothing to do with such matters and would never act in such a way."

The friend also denied the relationship was in any way improper owing to the age gap, Ms Maguire's junior position in Mr Blunkett's office or the fact her boyfriend also worked in the department.

At the time of the affair, towards the end of 1999, Mr Hurdle was an aide in the office of the senior mandarin at the Education Department, Permanent Secretary Sir Michael Bichard, earning an estimated £35,000. His duties involved working closely with Mr Blunkett.

Mr Hurdle, now 35, has since been promoted to a more senior role in the department's local authority performance division on a salary of about £40,000.

Denise Maguire, now 39, worked for five years as a secretary in the employment division of Mr Blunkett's Whitehall empire. Mr Blunkett met her when she was seconded, with Mr Hurdle's support, to Mr Blunkett's private office, a traditional testing ground for civil service high-flyers. Mr Blunkett fell for the ambitious Ms Maguire immediately. Within weeks, they started an affair.

According to Whitehall sources, the first Mr Hurdle knew about the relationship was when he found a message for Ms Maguire from Mr Blunkett on the answerphone at their home in Horley, Surrey.

"Andy confronted Denise about the message and she confirmed that they were having an affair,' said the source. "Andy was very angry."

The couple broke up and Ms Maguire is thought to have moved out of their home. Meanwhile the affair became common knowledge in senior circles in the department, leading to friction.

Friends of Mr Hurdle claimed Mr Blunkett had abused his position as Secretary of State. Alarmed, Mr Blunkett feared news of the affair would leak, but shortly after venting his feelings, Mr Hurdle fell silent.

'Naturally upset' - Mr Hurdle's immediate boss, Sir Michael Bichard, was asked by Mr Blunkett to calm things down. "One minute Andy was saying terrible things about Mr Blunkett, the next he refused to say anything at all," said one official. "It was as though he had been taken to one side and told to keep his mouth shut."

It is believed that Sir Michael assured Mr Hurdle that regardless of what he may have said in the heat of the moment about the Secretary of State, no action would be taken.

"Mr Hurdle was naturally upset," said the friend of Mr Blunkett. "But however much the man was badmouthing David, he didn't want anything to happen to him."

Mr Blunkett, now 57, also moved Ms Maguire out of his office to avoid allegations of impropriety. "David took all the necessary steps to make sure there was no conflict of interest," said the friend.

Mr Hurdle said: "I really do not have anything at all to say." Ms Maguire also declined to comment.

The couple lived together in Horley from 1995 until Ms Maguire moved out late in 1999 or early in 2000. They are believed to have reunited two years later when they moved into another home in Horley, a £250,000, three-bedroom semi in a cul-de-sac, where they live today.

'Political gangrene' - The revelations will renew Labour Party concerns that the Blunkett affair is now so serious it threatens to derail Labour's General Election strategy. A senior aide told The Mail on Sunday: "The stark reality is that if David continues to dominate the media agenda, we will struggle to get our messages across."

One Labour MP went further, likening the Home Secretary to a toxic infection. "The David Blunkett situation is political gangrene," he said. "It is beginning to infect the whole Government. Doctors in this situation would recommend amputation. It is the same in politics."

Shadow Home Secretary David Davis said Mr Blunkett should quit if any of the allegations of misconduct levelled against him are proved. "If there's been any misuse of power it should be a cause for resignation," he said. Liberal Democrat leader Charles Kennedy today breaks his silence over the affair, warning of its "corrosive" effect on the Government.

Until now his party have been reluctant to criticise the Home Secretary. But on the GMTV Sunday Programme, Mr Kennedy attacked Mr Blunkett for giving Mrs Quinn rail tickets paid for by the taxpayer.

He said: "The corrosive effect on his position, particularly as he is such a pivotal figure in the Government - I think that's going to be very, very damaging for him personally and for the overall trust factor of the Government." By Simon Walters
On the one hand we fight to preserve the freedoms that make us human and on the other hand British politicians seek to take away those rights, but only after the justification for war has died down so that abuses on the person by the state will not be so noticeable. But surely that social creep is what led us to war against a Germany that had become so twisted in its thinking that it had to be stopped. Let us not forget that is was England that invented concentration camps, and eugenics programs were popular in the US as part of their American Way agenda long before Adolf and Heinrich applied mass production techniques to the ideology, or rather elimination agenda, as witnessed by Auschwitz, Buchenwald and Dachau extermination camps - now shrines to the depths of human depravity.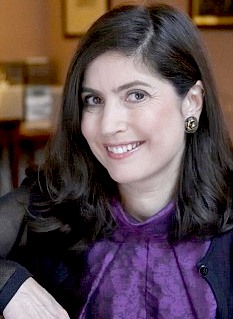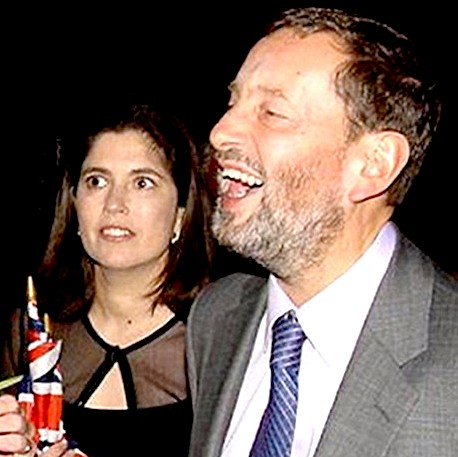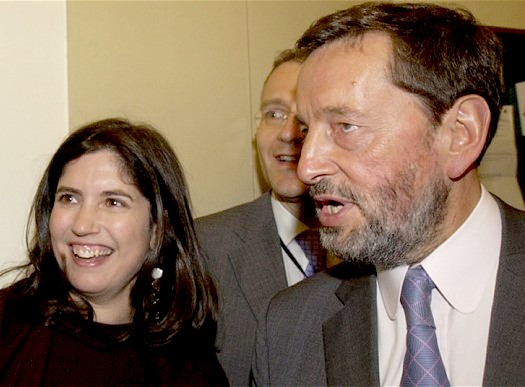 DAILY MAIL FEB 2010 - 'I did something very wrong': David Blunkett's mistress Kimberly Quinn admits remorse over three-year affair.

Kimberly Fortier (now Quinn) has spoken for the first time of her remorse at her three-year affair with former Home Secretary David Blunkett. The married American publisher gave birth to Mr Blunkett's son in 2002, but their relationship ended acrimoniously two years later.

'I did something that was very wrong,' Mrs Quinn admits today in an exclusive interview with The Mail on Sunday's You magazine.

The scandal put her marriage under serious pressure and there were times when she feared her husband Stephen – whom she describes as a 'great man' – would leave her. Mrs Quinn said he received countless letters from divorcees: 'They would say, "I am a terrific cook and really attractive – here's my picture – and she's a total slut so come to me".

'And I was thinking, "She does look really nice, she's got a much better figure than I've ever had, and he would probably be so much better with her".

'But when there has been a problem in your marriage you cannot forever go on thinking, "I am the most terrible person in the world and he is the most wonderful person".

'You cannot live in a marriage that is unequal because after a while you are just worn out.' Eventually, Mrs Quinn, 49, said her husband, publisher of Vogue, told her: 'You have to stop beating yourself up because I choose to stay. I am never bored, I am always amused, I love you and I am happy to come home to you, and I don't want anybody else.'

Shortly after the affair became public, Mr Blunkett was accused of fast-tracking a visa for the Quinn family's Filipino nanny and, although he denied it, he was forced to resign from the Government in December 2004. Two years later Mrs Quinn quit as publisher of The Spectator and retreated to America with her family. Of the affair, she said: 'I don't know what I was doing. I come from a highly moral family. In my perception of things I did something that was very wrong.

'To know that and then to be so publicly exposed was very hard. But I had a husband who stayed with me, and small children, and I had no choice but to pull myself together and rebuild a different life.'

Mrs Quinn has written a children's book, The Queen Must Die, which is published tomorrow. She has now given up her work for a London-based charity to write full-time.

'I have gone back to being the person I assumed I would be. Anything notorious or exciting...was a kind of blip, because it was never meant to be.' By Ian Gallagher
Blunkett was the minister responsible for overseeing the drafting of legislation that allowed a jury to convict anyone, most usually a man accused by a woman of rape or other sexual assault, without any physical or factual proof of an offence being committed.
In all other cases the Judge has a duty to warn a Jury of the dangers of convicting someone oN just the say so of the person accusing him or her. In other words we have a Witch Hunt situation where (for example) a Bunny Boiler who is out for revenge for being dumped can get their ex-partners locked up just by learning a few key phrases from looking at reports on other cases.
Imagine that you are a parent who does not let your child have their own way. Using this Act any child can make a false allegation against their father or mother, or most typically against a step-father who rescues a dysfunctional single parent family for a time, and get that person jailed.
Simply because there is no evidence needed for a conviction, just a modicum of acting ability, where social services will usually lend a hand and coach the claimant even though that is illegal - and the police will not seal up the crime scene but allow an accuser time to fabricate a better story and hide inconvenient evidence from the police, not that the police would disclose that until the very last minute in any case.
GOVERNMENT HEALTH WARNINGS
In cases where a man is considering dating a single parent mother, there should be warnings for men and a social analysis of the stability or otherwise of the women and children, such that men considering embarking on such as relationship might at least be warned as to the possibility that in the event that there is a break up, that he should keep a diary, documentary, audio and if possible video evidence to protect himself from any accusation involving illegal sexual activity with a child.
Remember, that no evidence at all is required for the State to gain a conviction and ruin the man's life thereafter.
In the UK there is no right of appeal. There are also Legal Aid cuts, such that a robust defence will be impossible to mount unless the bloke has independent means.
A conviction means signing a register for at least 10 years. The European Courts will do their best to defeat an application and frequently disqualify an application to the Human Rights Court on the basis that there is a domestic remedy - when in fact there is no Article 13 in the British Human Rights Act 1998.
You may care to agree, that such lack of safeguards is tantamount to another Eugenics agenda. The Criminal Cases Review Commission are held to be unfit for purpose, but that is the only way back to the Court of Appeal for innocent victims of a wrongful conviction and subsequent detention.
SINGLE PARENT TRAP
Women who are single parents will typically go all out to trap a man, where they would otherwise be less desperate. The danger is the children, rather than the mother. But in the current climate single mothers can be extremely dangerous, concocting any story for revenge, in an effort to make the man stay, should things become abusive for example. And they frequently do. But it is the female who becomes abusive in cases where the male can no longer take the pressures being applied.
We imagine you might be thinking that Lord Blunkett overlooked the failings of the system he was responsible for creating, as he bent over backwards to impress his female staff. Indeed, we wonder who actually drafted the Sexual Offences Act 2003. Perhaps someone can enlighten us on that one? Was it David Blunkett, his civil servants, and what was the ratio of males to females involved in the drafting procedure.
We recommend that any male who is at risk of being alone with any children, should have cameras monitoring the situation when they are in any room alone with a child.
ADOPTIONS & SOCIETAL COST
In view of the cost of finding homes for abandoned children, the State may like to consider making it a criminal offence for a women to entrap a man using pregnancy as a weapon in seeking to cement a relationship that is actually a one night stand where a bloke as been duped. In such cases abortion should be considered, if the male is able to say that he was fooled into thinking he was having safe (protected) casual sex. It is the reverse of date rape.
Money spent on prevention might be a safer investment than the Bedroom Tax, and other Draconian measures that drove so many unfortunates to suicide.
Why is it that the tax payer gets lumbered with paying up to £500 a week to house a child with no parents. It is the natural parents who should pay when they are able. if they cannot pay because there are no jobs, they should be forced to do community service or other unpaid work until they find work to be able to contribute.
Doctors should be on the lookout for pregnancies where there is no father and report such cases to the police for investigation. If the woman has entrapped the man, she should be prosecuted and if found guilty, be forced to sign a register such that potential male partners might be able to check on who they are thinking of sleeping with. It would be beneficial if there was a smartphone app that could carry out such checks, instantly, based on fingerprint, voice, or facial recognition software.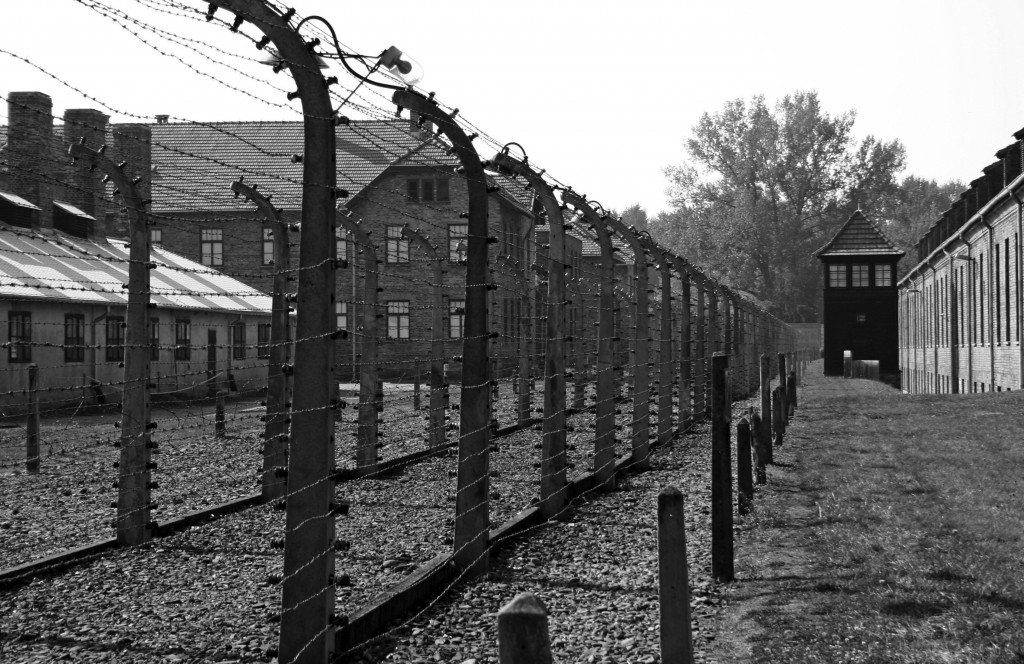 Then there is the single judge situation that filters appeal applications (because there is no right of appeal in Nazi Britain) and the Criminal Cases Review Commission who's job it is to whitewash as many cases of wrongful conviction as possible to keep the British Justice system appearing to be safe, when in fact it is riddled with Masonic Judges and Prosecutors in the CPS. Hence, if you are dating the daughter of a Mason as in one case that has come to our attention, watch out if the relationship, dare we say engagement is cancelled. This is because Masonic influence goes all the way up the chain to the Court of Appeal, or indeed any Court along the path - if you are trying to correct an injustice.
Once released from prison, if you are lucky enough to get our, that is not the end of the injustice, like the guards in the prisoner of war camps who gassed their Jewish captives in special chambers designed for mass murder, there is the Probation Service to deal with and the Sex Offenders Register that emasculates anyone so entrapped - in the continuance of this state sanctioned eugenics programme that violates Article 3 and 17 - and you should note that in Gestapo Britain there is no Article 13 effective remedy available to anyone - because Article 13 was carefully left out of our domestic Human Rights Act.
It would be funny if it was not so shameful. Like when Harriet Harman recently made that disgusting joke on live BBC TV about getting 99 Jews in the ashtray of a car. Britain is quite prepared to let innocent men rot in prison along with those with IPP sentences who were long overdue for release and rehabilitation. Lord Blunket appears to show no remorse for his part in creating this situation, much the same as Tony Blair sought to justify invading Iraq on defective intelligence of the basis that he did not agree with their regime. Sounds a bit like Hitler invading Poland to us.
Prison officers and governors are more than happy to carry out the wishes of the State, regardless of the inhumanity. Indeed, many of them appear to take some kind of sadistic pleasure in what they do, we suppose like many Nazi war criminals who claimed that they were only following orders.
To our mind this is nothing short of the sort of statute crafting that saw Adolf Hitler and his chum Heinrich Himmler form the Gestapo and wipe out millions of political adversaries in work camps on their way to invading Poland in the quest to stamp a Third Reich on the face of planet earth.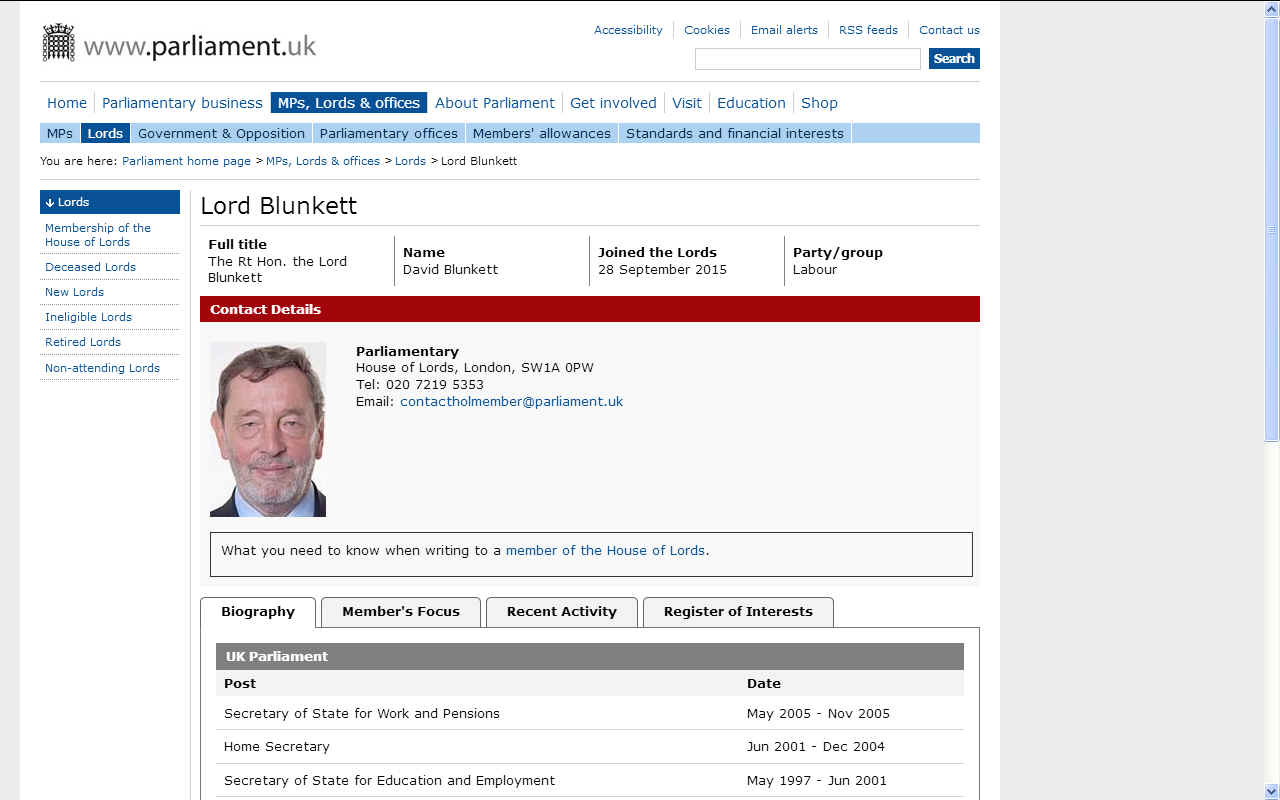 THE GUARDIAN SEPTEMBER 2017 - THOUSANDS OF IPP PRISONERS TRAPPED IN SHAMEFUL LIMBO

The plight of James Ward shows the injustice of a bungled scheme. Seven years after its abolition 3,000 remain behind bars with no release date in sight.

In 1997, when Labour came to power, I was in jail, part way through a seven-year sentence. Back then, I had no thoughts of becoming a journalist, but I had more than a little interest in penal reform, so rejoiced when Blair led his party to a landslide victory.

While in opposition, Labour had talked a good fight on putting the prison system to rights. In 1993, when Blair was shadow home secretary, he said: "The purpose of any system of justice should not just be to punish and deter, but also to rehabilitate, for the good of society as well as the criminal. Which is why there are practical reasons, as well as those connected with civil liberties, for reforming our monstrous prison regime."

Once in power, though, Labour changed its tune. As shadow home secretary, Blair had promised to be "tough on crime, tough on the underlying causes of crime" – but as prime minister, he stayed true only to the first part of that pledge. Thousands of new laws were introduced which increased the prison population by 20,000. Among other things, the Labour government seemed intent on slapping every kid on a deprived estate with an asbo.

But in my book, their worst offence came with the introduction, in 2005, of indeterminate sentences for public protection (IPPs), a scheme dreamed up by David Blunkett. The idea was that high-risk criminals, mainly convicted of violent or sexual offences, would be given a tariff instead of a fixed-term sentence. They could only be released at the end of that tariff if the Parole Board was satisfied they could be managed safely in the community. If not, they stayed put.

As could – and should – have been forecast, the judiciary went beyond the stated remit of IPPs. Between 2005 and 2012, when the sentences were abolished, 8,711 prisoners were given IPPs.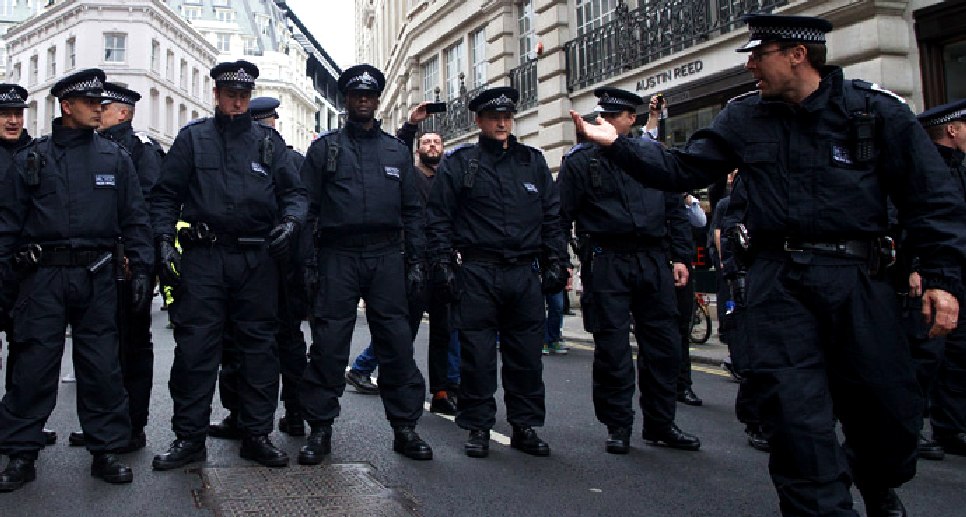 The majority of those had tariffs of four years or less, which in itself showed that the offences were not on the scale of seriousness that IPPs were supposedly brought in for. The plight of James Ward, who has served 11 years in jail after initially being sentenced with an IPP to a minimum of 10 months for arson in 2006, is just the latest case to be highlighted – he is now due to be released. Today, seven years after IPPs were abolished, about 3,300 IPP prisoners remain behind bars, not knowing when they will be released.

This is not because the Parole Board considers them a threat (though some may well be), but because the system simply cannot cope with the logistics of putting these prisoners through the required release process.

Before satisfying the Parole Board, IPP prisoners must complete offending behaviour courses but, even now, many are still waiting to participate in such courses. Not all prisons run the required courses and prisoners can wait months, or years, for transfer to an appropriate jail.

The Prisoners' Advice Service, which helps many in this situation, tells me that some of their IPP clients experience cognitive difficulties, making it difficult to ever complete the behaviour course. Shockingly, one such female prisoner is eight years over her tariff.

The chair of the Parole Board, Nick Hardwick, has only been in post since March last year. He is deeply concerned about the IPP situation and has made progress since he took charge, hearing more cases in less time. This year has seen more IPP prisoners released than any year since they came into being, but he says the situation is still unacceptable and cites the high level of suicide and self-harm among those caught up in this shameful legal limbo.

In the latest issue of Inside Time, the national newspaper for prisoners and detainees, Hardwick proposes that the rules of this cruel game should be changed. He says that for those with a tariff of two years or less, the onus should be on the state to prove they are likely to commit another offence, rather than on the prisoner to show that they are not.

Hardwick, the former chief inspector of prisons, is a good and humane man whom I am loath to disagree with – but I do on this. Change the rules by all means, but let the state prove danger in all of these cases. The state created this lousy logjam, it should use its executive power to set those undeservedly trapped in it free.

• Eric Allison is the Guardian's prison correspondent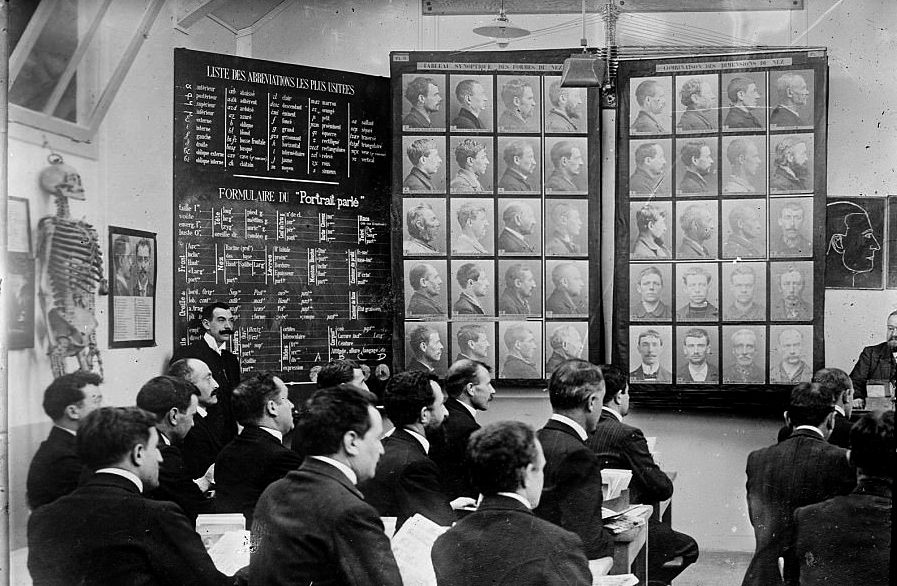 DAVID'S TIMELINE

Secretary of State for Work and Pensions May 2005 - Nov 2005
Home Secretary Jun 2001 - Dec 2004
Secretary of State for Education and Employment May 1997 - Jun 2001
Shadow Secretary of State for Education Jul 1995 - May 1997
Shadow Secretary of State for Education Jul 1994 - Jul 1995
Party Chair, Labour Party Aug 1993 - Jul 1994
Shadow Secretary of State for Health Jul 1992 - Jul 1994
Opposition Spokesperson (Local Government and Poll Tax) Jun 1988 - Jul 1992
Member, Labour Party National Executive Committee Aug 1983 - Jul 1998

CONSTITUENCY
Member for Sheffield, Brightside and Hillsborough May 2010 - Mar 2015
Member for Sheffield, Brightside Jun 1987 - May 2010
Contested for Sheffield, Hallam Feb 1974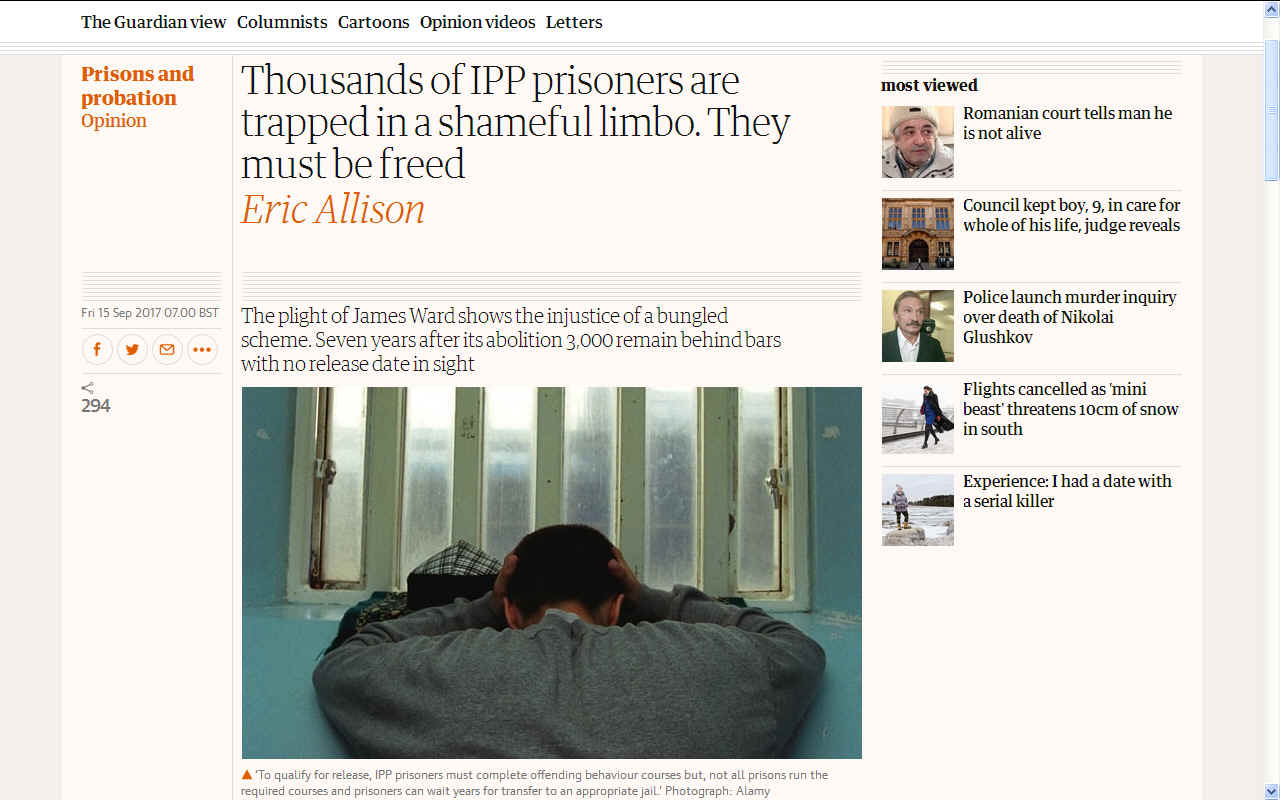 CONTACT

House of Lords, London, SW1A 0PW
Tel: 020 7219 5353
Email: contactholmember@parliament.uk

Full title: The Rt Hon. the Lord Blunkett
Joined the Lords: 28 September 2015
Party/group: Labour
The Labour party is a political group that has had its share of Prime Ministers in the United Kingdom, but even with that balance of the power sharing seesaw, this party has been unable to curb climate change, provide affordable housing or bring down our National Debt to sensible levels. The policies of Conservative and Labour parties - and even for a brief time a coalition with the Liberal Democrats have done nothing to alleviate the poverty trap for millions of British citizens who are effectively, financial slaves.
The United Kingdom has many political parties, some of which are represented in the House of Commons and the House of Lords. Below are links to the websites of the political parties that were represented in the House of Commons after the 2015 General Election:
SOCIAL DEMOCRATIC AND LABOUR PARTY
LABOUR SHADOW GOVERNMENT 2017-2018
Jeremy Corbyn

MP

Tom Watson

MP

Emily Thornberry

MP

John McDonnell

MP

Dianne Abbott

MP

Nia Griffith

MP

Richard Burgon

MP

Kier Starmer

MP

Barry Gardiner

MP

Jon Ashworth

MP

Angela Rayner

MP

Rebecca Long-Bailey

MP

Debbie Abrahams

MP

Andy McDonald

MP

Andrew Gwynne

MP

John Healey

MP

Valerie Vaz

MP

(Angela) Baroness Smith Basildon

MP

John Trickett

MP

Lesley Laird

MP

.

Christina Rees

MP

Owen Smith

MP

Sue Hayman

MP

Kate Osamor

MP

Ian Lavery

MP

Dawn Butler

MP

Peter Dowd

MP

MP

(Shami) Baroness Chakrabarti

MP

Nick Brown

MP

(Steven) Lord Bassam Brighton

MP

Barbara Keeley

MP

Cat Smith

MP

.

.

Lord David Blunkett

Former MP

Gordon Brown

Former Prime Minister

Tony Blair

Former Prime Minister
Angela Rayner
Andrew Gwynne
Andy McDonald
Barbara Keeley
Baroness Sharmi Chakrabarti CBE
Baroness Angela Smith of Basildon
Barry Gardiner
Cat Smith
Christina Rees
David Blunkett
Dawn Butler
Debbie Abrahams
Diane Abbott
Emily Thornberry
Ian Lavery
Jon Ashworth
Jeremy Corbyn
John Healey
John McDonnell
Jon Trickett
Kate Osamor
Keir Starmer KCB QC
Lesley Laird
Lord Steven Bassam of Brighton
Nia Griffith
Nick Brown
Owen Smith
Peter Dowd
Sue Hayman
Rebecca Long-Bailey
Richard Burgon
Tom Watson
Valerie Vaz
We are concerned with how the make up of the above parties and (reasonably) popular policies affects the Wealden district of Sussex, because we are all brothers on two islands in the Atlantic Ocean and what we do or fail to do is likely to rebound on ourselves and our fellow man in other nations around the world. How we act today influences policies in other countries in our global community. It is not just about us and our patch even with Brexit putting the brakes on.
East Sussex has five District and Borough Councils, each with a border on the coast. From west to east they are:
There is also East Sussex County Council as the provider of services to the 5 East Sussex districts.
As near neighbours and with councils now sharing facilities and working together, these area of Sussex are included in our remit and an area where climate change and affordable housing are issues that need urgent attention. Where the coastline is a feature in every Council, Blue Growth is a food security issue, especially where this side of of our local economy is under-exploited.