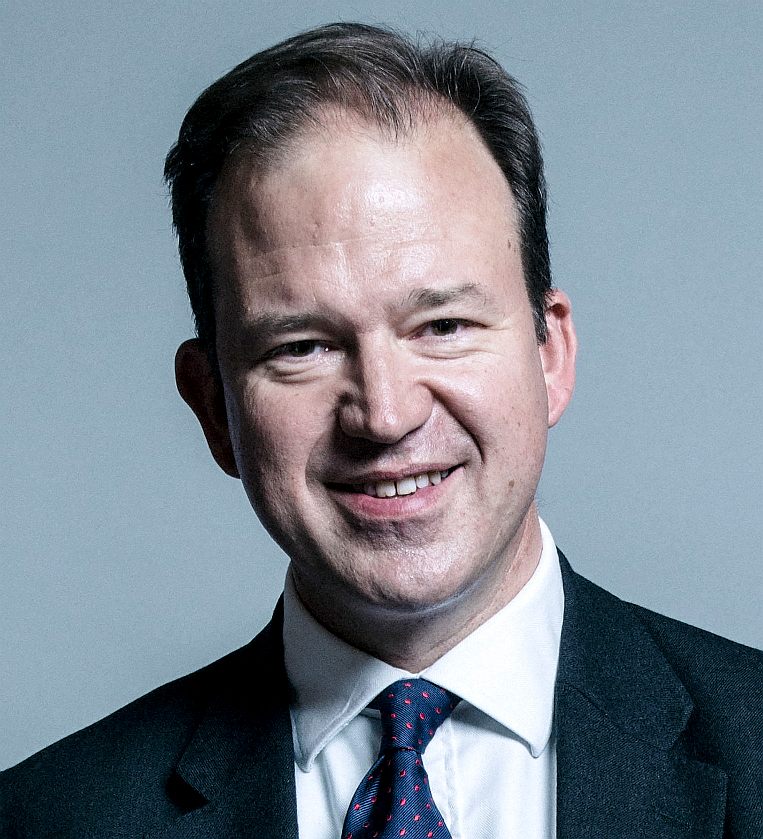 JESSE NORMAN


As the Transport Under Secretary for the Conservative Party in 2018, Jesse Norman will be looking for climate change friendly ways of improving road stocks from existing assets such that air quality is improved and vehicles of the future may be serviced.
He is already urging councils to take advantage of Government grants to boost EV infrastructure along with his fellow party members Claire Perry and Caroline Dinenage. Well done on that. If only our own MP, Nus Ghani was doing the same, perhaps with the backing of Ann Newton, Johanna Howell and Susan Stedman. Wealden seems to have forgotten that car ownership per household in the South-East is higher than other areas of the country.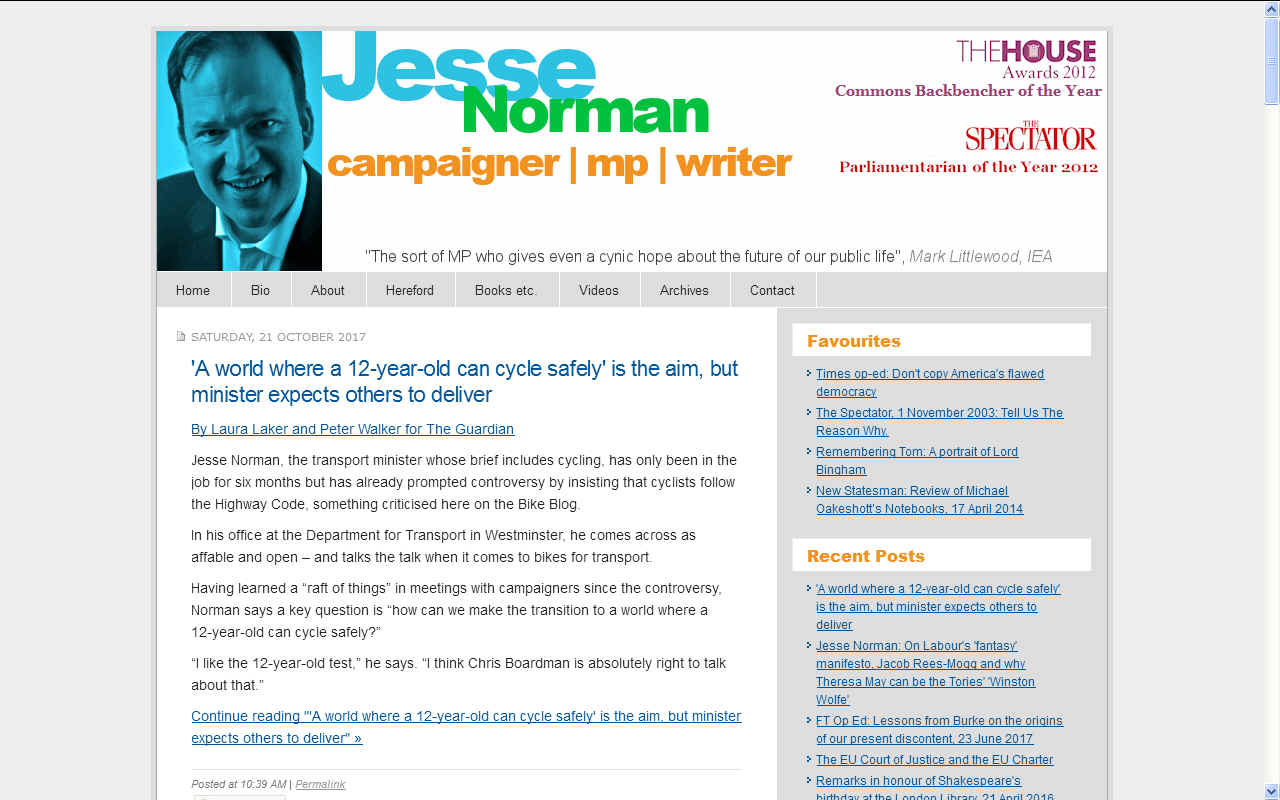 Biography

Jesse Norman MP was appointed Parliamentary Under Secretary of State for the Department for Transport on 14 June 2017.

Jesse was Parliamentary Under Secretary of State at the Department for Business, Energy and Industrial Strategy from 18 July 2016 until 14 June 2017. He was elected as the MP for Hereford and South Herefordshire in May 2010.
Education

Jesse studied at Oxford University (BA) and University College London (MPhil, PhD).

Political career

During the 2010 to 2015 Parliament Jesse was a member of the Treasury Select Committee and Chair of the All-Party Parliamentary Group on Employee Ownership. In June 2015 he was elected Chair of the Department for Culture, Media and Sport
Select Committee.

Jesse was awarded Spectator Parliamentarian of the Year and The House Backbencher of the Year in 2012.

Career outside politics

Before entering politics Jesse was a Director at Barclays, researched and taught philosophy at University College London, and ran a charitable project in Communist Eastern Europe.

His books and pamphlets include 'The achievement of Michael Oakeshott', 'After Euclid', 'Compassionate conservatism' and 'The big society'. His book 'Edmund Burke: politician, philosopher, prophet' was listed for the Samuel Johnson Prize, the Political Book Awards and the George Orwell Prize. He has also written regularly for the national press.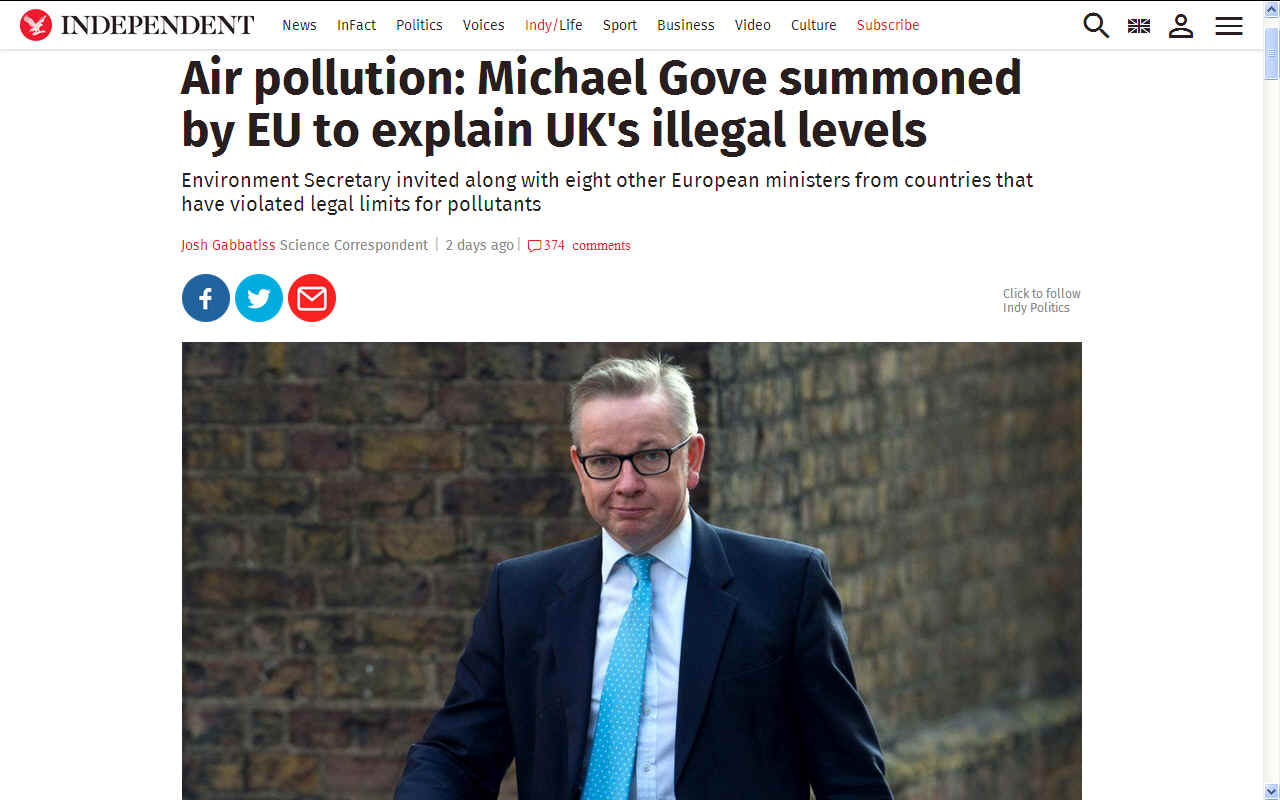 CONSERVATIVE CLIMATE - Michael Gove has been summoned to Brussels because of his party's failure to meet air pollution targets despite warnings about which the Prime Minister was aware of.
UK POLITICS

The United Kingdom has many political parties, some of which are represented in the House of Commons and the House of Lords. Below are links to the websites of the political parties that were represented in the House of Commons after the 2015 General Election:
CO-OPERATIVE PARTY
DEMOCRAT UNIONIST PARTY
PLAID CYMRU
SINN FEIN
SOCIAL DEMOCRATIC AND LABOUR PARTY
UK INDEPENDENCE PARTY
ULSTER UNIONIST PARTY
Social Democratic and Labour Party
We are concerned with how the make up of the above parties and (reasonably) popular policies may affect the Wealden district, because we are all brothers on two islands in the Atlantic Ocean and what we do or fail to do is likely to rebound on ourselves and our fellow man in other nations around the world. How we act today influences policies in other countries in our global community. It is not just about us and our patch.
East Sussex has five District and Borough Councils, each with a border on the coast. From west to east they are:
There is also East Sussex County Council as the provider of services to the 5 East Sussex districts.
As near neighbours and with councils now sharing facilities and working together, these area of Sussex are included in our remit and an area where climate change and affordable housing are issues that need urgent attention. Where the coastline is a feature in every Council, Blue Growth is a food security issue, especially where this side of of our local economy is under-exploited.