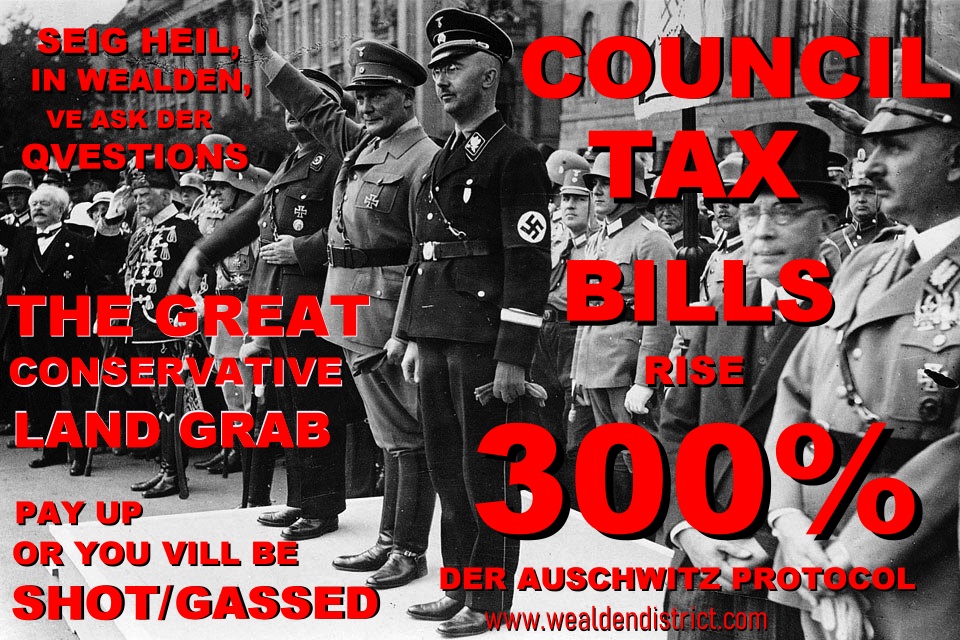 FINANCIAL RAPE - Councillors Goring and Himmler, found a way to fleece more innocent victims, on their way to the (virtual) gas chambers of commerce. At least property owners get a nice shower on their way to the cremation pits. Wealden, going up in economic flames, as they find their Final Solution! You tell us, what is the difference between such actions and Nazi Germany? And they are all working from home, so, probably watching TV instead of working for your money.
At least in Nazi Germany, you knew they were going to kill you, and confiscate your worldly goods. You were shipped on a train to Treblinka, stripped, shoved into a gas chamber, then cremated in pits - by the thousands. The eugenics programme was against the Jews, Soviets, Slavs and Gypsies mainly.
In England, or rather in Wealdenland, Council officers and member councillors, have changed the rules to, "effectively," steal property from landowners, by unreasonably hiking up Council Taxes on empty property. It seems, each council can do what they like - without Government limits. It's a land rush. It's insane. But no more insane than voting in a Conservative led local authority, that continually overspends and rewards incompetence with higher pensions - that you are now being asked to pay for. To cap it all, in a cost of living and climate crisis. There is nothing conservative about it. It's very Nazi in concept.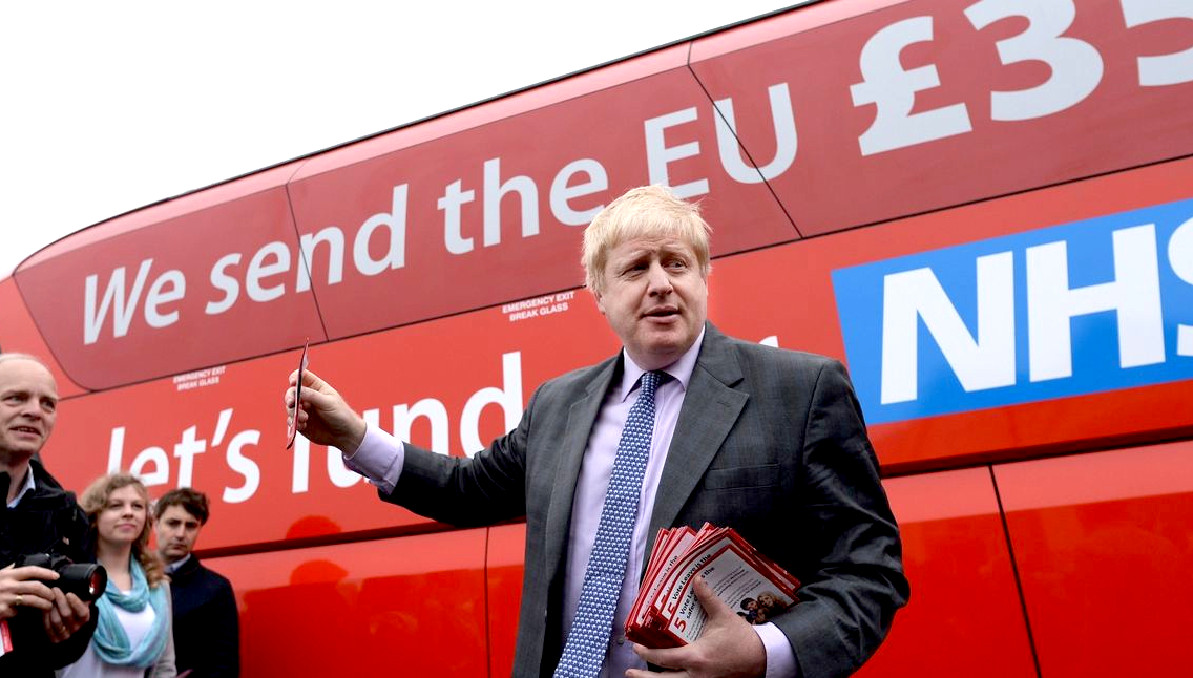 UNFORTUNATELY, IT'S NO JOKE - The Anti-Christ of British politics, candidates like Boris Johnson and Margaret Thatcher, treat the electorate like disposable assets. British Empire days and slavery - with no thought of fairness or being reasonable. Hopefully, the Big Red Bus 'lie' will at some point change British statute, to prevent the lesser informed electorate from being deceived, and so, in effect, voting to increase national debt and ultimately hardship. Election campaign rules in the UK should carry a Government Health Warning. Invest in gold, don't trust the State. The UK has sold off all their gold. Just printing paper, like the hyperinflation in Germany after WWI. You'd need a wheelbarrow load of Marks to buy a loaf of bread.
The move is nothing less than a land grab: Hike up the rates to absurd levels, to eventually, gain a land charge, and bankrupt the property developers. To steal their property via stealth taxes.
It might be cheaper to bulldoze houses, rather than pay criminal rates bills. Tax that you Ba-----ds. Or, as you cannot teach old dogs new tricks, why not vote in some new dogs? Civil servants and councillors who know what they are doing in a modern Britain, some £2.7 trillion pounds in debt. Wouldn't that be nice.
It's not just the councils. Central government are allowing this to happen.
On the other side of the coin, they are handing out consents like confetti. Do you think that is reasonable? Council's have a duty to be reasonable. Also, to provide an effective administration. Josef Goebbels could not have conceived a better plan. Dish out consents with one hand, and grab those houses with the other.
Then there are the potholes, and high energy prices. And the less said about the lack of infrastructure for EVs, the better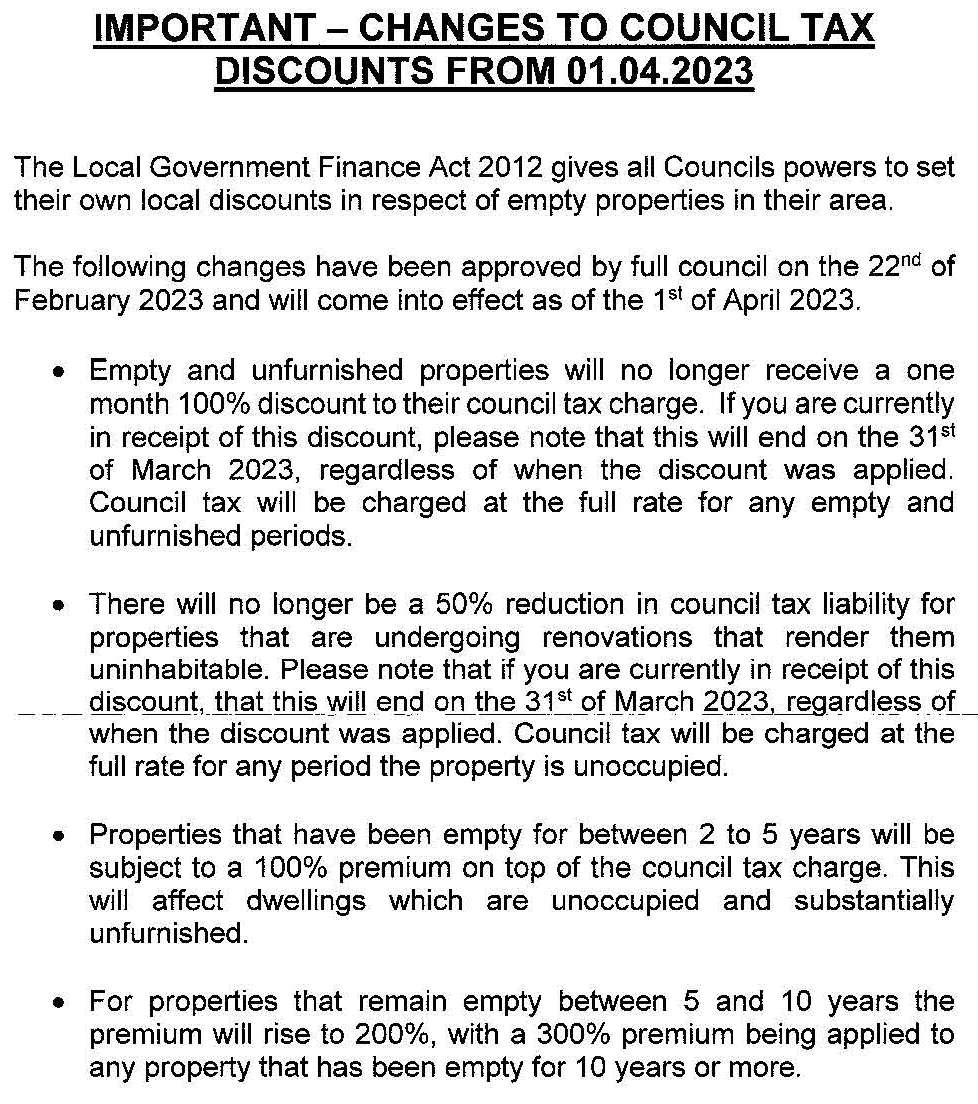 * There will no longer be a 50% reduction in council tax liability for properties that are undergoing renovations that render them uninhabitable. This will end on 31st March 2023.
* Properties that have been empty for between 2 to 5 years will be subject to a 100% premium on top of the council tax charge. This will affect dwellings which are unoccupied and substantially unfurnished.
* For propertied that remain empty between 5 and 10 years the premium will rise to 200%, with a 300% premium being applied to any property that has been empty for 10 years or more.
In Nazi Germany, Hienrich Himmler gave a speech to the National Socialist party elite, telling them that his agenda to exterminate deemed undesirables, would never be found out, because there was no written agenda. That was his "Final Solution," a never to be written page in our history: The Holocaust.
How wrong he was. Not only were the Gestapo and camp guards found-out, but many were legally executed (hanged) with others taking cyanide pills, rather than face the gallows.

https://www.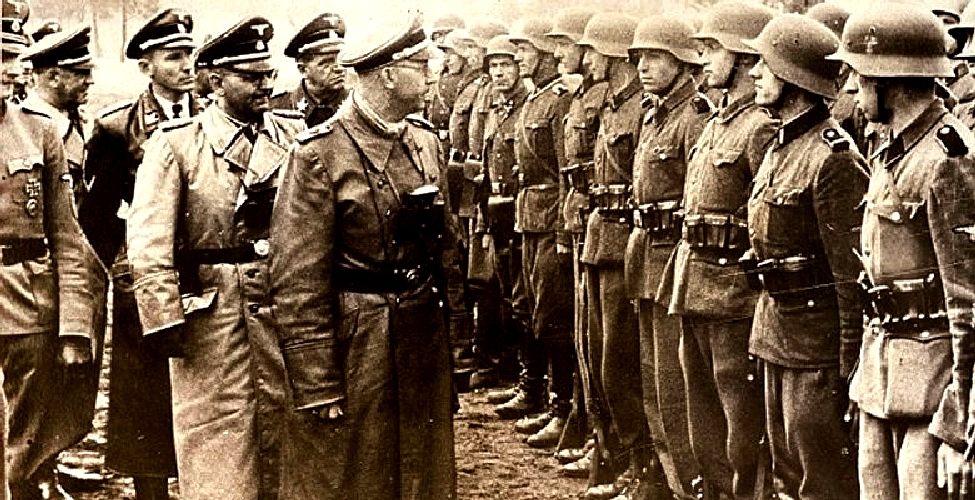 A full council meeting in Wealdenland. The Members inspect their staff, to make sure they have the right kind of dress, to strike fear into any citizen foolhardy enough to question their ethics. To see this in action for real, why not visit the council's offices at Hailsham, Vicarage Lane.