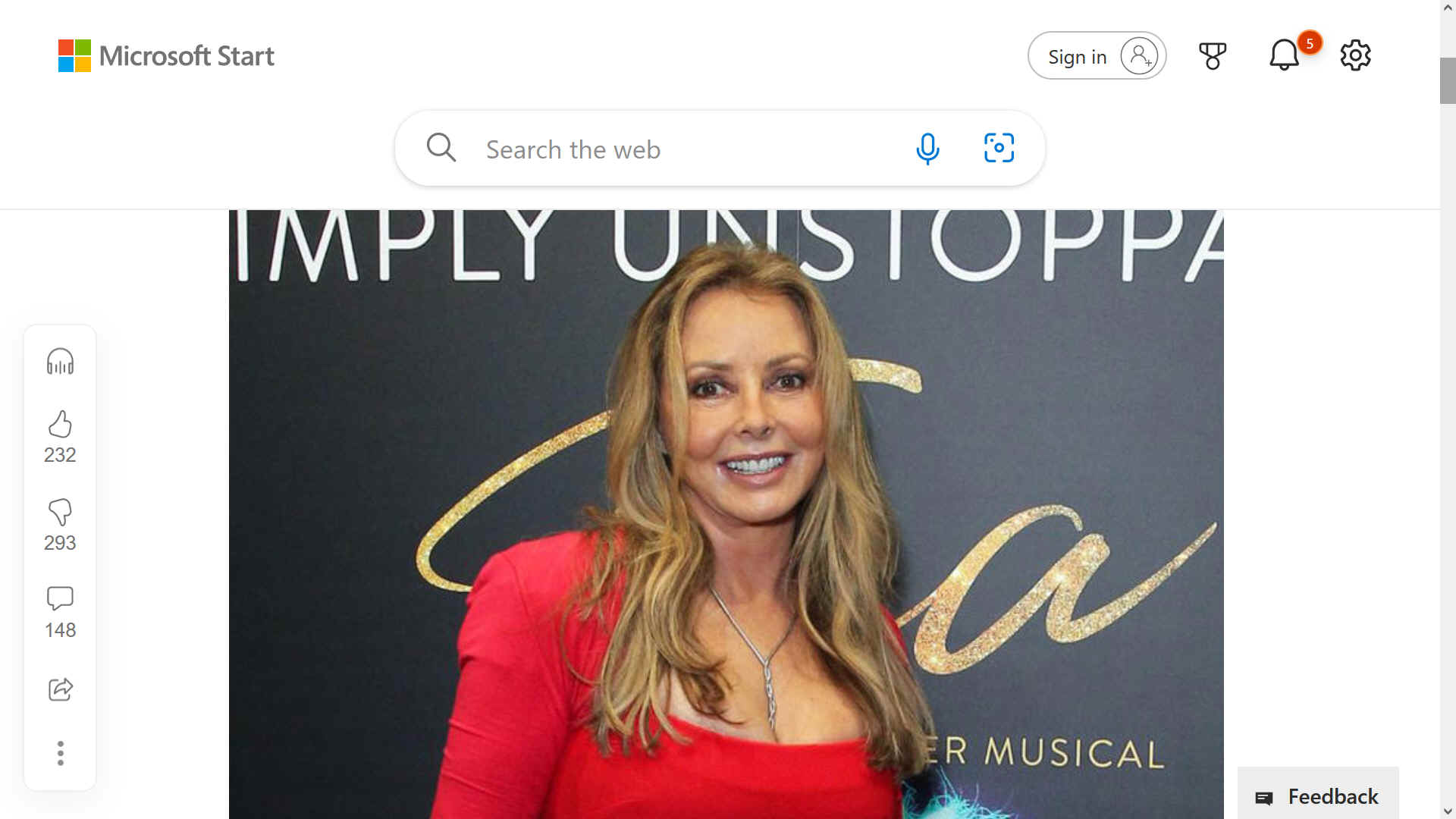 CAROL VORDERMAN
It speaks for itself, if their former Prime Minister, Boris Johnson, has been found guilty of lying to Parliament, and many Tories still support that kind of behaviour - some even defending such breaches of trust - why should you believe anything, anyone says from that stable?
DAILY MIRROR 7 JULY 2023 - WE MUST EPOSE 13 YEARS OF TORY CORRUPTION AND CREULTY BEFORE THE NEXT ELECTION

Hello lovely people. Vorders here, except maybe a little ­different to the one you used to watch on Countdown.

This one has fire in her soul, an almost encyclopaedic knowledge of the scale of Tory corruption and cruelty over the last 13 years, and a determination to get as much ­information about it out before the next election.

I cannot bear to see the desolation successive Tory governments have caused. It will only get worse as their greed knows no bounds.

Let me explain why I care, with a little about yours truly.

Mum was from North Wales, met my father, who'd been in the Dutch Resistance, married in 1947 and had kids. I was born in 1960.

My parents split up when I was two weeks old and Mum took us all back to Prestatyn, where she was from. We were dirt poor with an absent father. I didn't meet him until I was 42.

Mum rented a flat for £1 a week, lots of us in one bedroom, we had one bathtub of hot water a week between the family and barely food for us all.

Mum had five part-time jobs and it nearly killed her.

We lived like that for the first 10years of my life. Those years have never left me. I was a clever little girl, went to a Catholic state school, wanted to be a fighter pilot but girls weren't allowed. So instead I had to break society's rules keeping poor kids down and got into Cambridge University from a ­comprehensive and on free school meals, aged just 17 to study engineering.

You might know a bit about what happened after that.

I started voting in 1979. I've voted for all colours of parties over the years, I don't belong to a political party, and never have.

I worked with David Blunkett twice, to introduce the Numeracy Hour when he was Education Secretary, and then again when he was Home Secretary after a huge campaign I started in the Daily Mirror about children being groomed online.

Blunkett put me on a task force and we passed the first law in the world to make grooming children online a criminal act. I'm very proud of it.

I started being vocal when claims were made about Tory peer Michelle Mone – who I knew briefly 10 years ago – allegedly making a fortune from VIP-lane Covid contracts that left the Health ­Department suing for much of its money back.

So as we head towards the most critical general election in ­generations, please, firstly, believe nothing this government tells you.

Secondly, please don't think there is nothing you can do.

You can – even if it's only to make sure you have your VoterID for the election, and your eligible children or grandchildren do too.

This election is as ­absolutely critical to our children's futures as the

post-war ones were to my generation, creating the NHS and much more to try to bring equality.

This government is the most patently corrupt I've ever observed.

Follow me on Twitter @carolvorders for many factually accurate stories of Tory fraud and corruption.