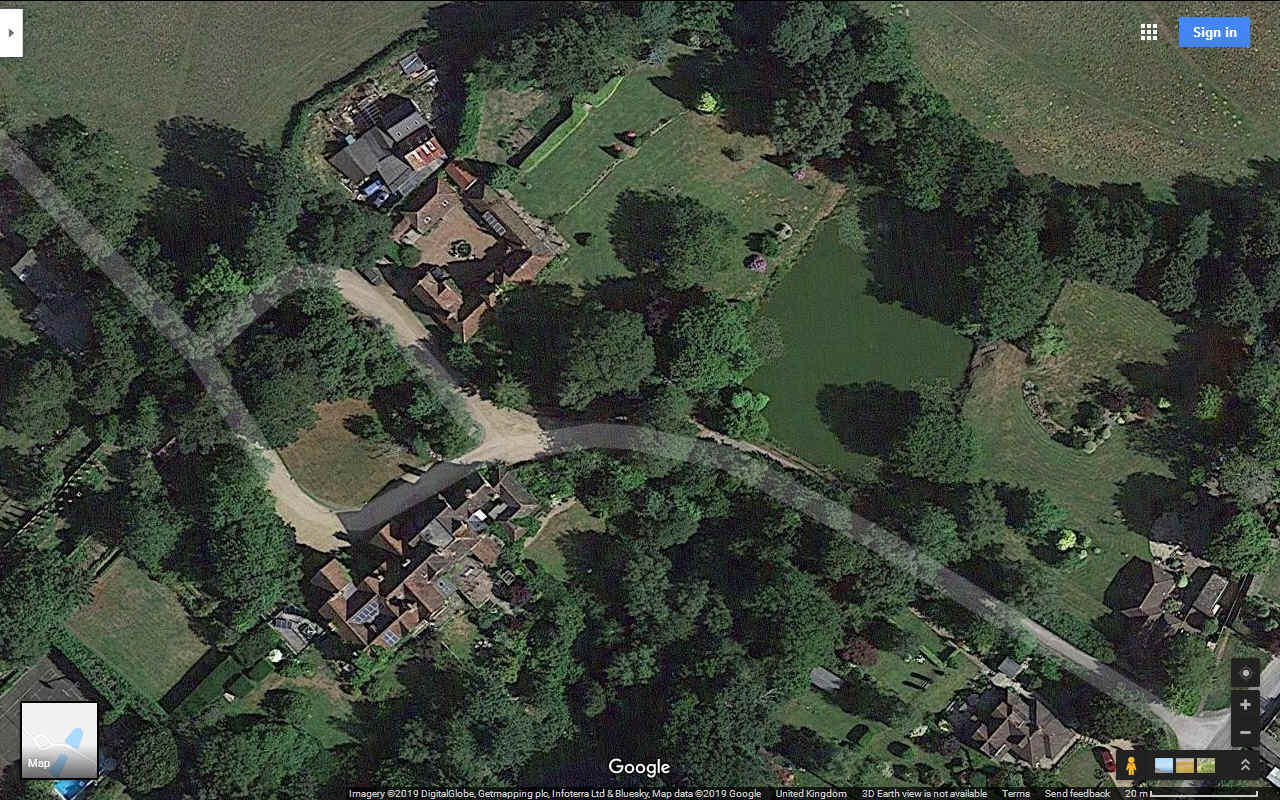 When Nelson Kruschandl first saw the overgrown industrial buildings he knew they were something special, but had no idea just how unique they were.
They were falling down, had sycamore trees sprouting everywhere, with some trees leaning over the roofs dangerously and other growing inside coal bunkers and an Anderson shelter.
In short they were a liability that Noklia and Clare Askaroff were pleased to dispose of finally in 1982. But this did not deter the engineer, who immediately shored up the leaning walls, making good with temporary repairs, while emptying umpteen buckets daily from all the leaking roofs.
The first thing to do was cut back the fauna that was in danger of engulfing the historic remains. You might then imagine his surprise, when instead of being encouraged to complete these works, that Wealden District Council decided to issue a Tree Preservation Order. Soon after neighbours tried to obtain damages for lopping a dead holly tree.
This was just the beginning of a vendetta conducted by neighbours in the Park who were working with the local authority to prevent anyone finding out the truth about the only early surviving electricity generating station in Europe.
The Council and neighbours were to keep up their charade for the next 17 years until East Sussex County Council were contacted, followed by English Heritage.
Can you imagine any council wasting over £550,000 of taxpayers money trying to avoid their duty to protect the historic built environment. Can you imagine a cluster of neighbours who were prepared to help their local authority lie to several inspectors for the Secretary of State and umpteen high court judges. Well, it is all true and verifiable by land registry documents and court papers.
It makes fascinating reading. If you thought Midsummer Murders or Murder She Wrote was good, this true story will entertain, bearing in mind the torture their victim was to endure, all in the cause of trying to restore one of the rarest buildings in England, and it's built of wood, so even more of a miracle that it is still standing.
TENACITY
Most people would have given up after a few years of battling local authority corruption. The neighbours got even more devious and the council's officers bent the rules then threw away the rule book altogether. They were making it up as they went along and fabricating evidence in the hope of first gaining injunctions, then attempting to bankrupt their adversary.
They would have gotten away with it, but for the Human Rights Act and some very decent historians who could not stand by and see a bloke crucified for trying to do the right thing.
After 36 years our hero has turned a corner, beating the council into submission, so admitting to the history they had lied about for so long, but with another struggle ahead for human rights compensation in the form of just satisfaction.
It looks too, as if the company his neighbours formed to bury him, is about to pay the piper. With many questions as to mismanagement and accounting to be answered.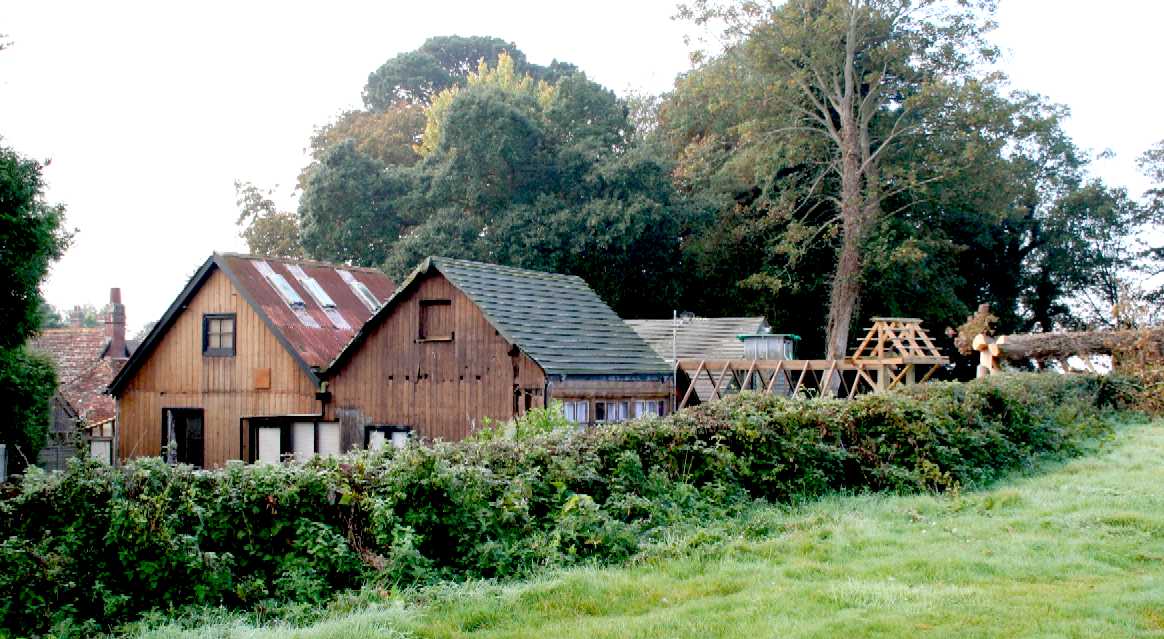 NORTH EAST ELEVATION - Trees once surrounded this interesting historic building - so that nobody knew it was there. Without proper and regular treatment, trees and other flora will eventually engulf and consume almost any building. Possibly, this was part of Wealden DC's evil plan. in 1983 grants were available from councils to restore historic buildings. It could be that the TPO ruse was part of a plan to prevent such a payment in respect of conservation works. Such grants are no longer available from English Heritage or Historic England. Indeed, there is no government support for the occupiers of privately owned historic buildings. Even the Heritage Lottery Fund cannot help.
Lime Park Estates Limited was set up in March of 1985 by some of the residents in Lime Park, as company number 01893712 expressly to take over management of a shared access.
According to companies house this is a 'residents' property management company, code: 98000. But that may not be strictly accurate, where many of the occupiers in the Park are not represented and this company works against the interests of some of those who are not represented to cause loss contrary to the Fraud Act 2006.
Whereas, any company purporting to manage a shared drive exists to ensure that such access is secured for all. In this case there are two ways of accessing the shared drive, one of which is not properly being maintained.
| | | |
| --- | --- | --- |
| PERSONS | PROPERTY | DATE |
| | Lime Park (whole) | > 1952 |
| Manor Farm (East Grinstead) Limited | Lime Park (division) | 1953 - |
| Wickens Estates Limited | Shared Drive | > 1986 |
| Lime Park Estate Ltd (LPE) | Shared drive access | 1986 - |
| Russell Pike (Perfect Gardens) | Drive maintenance for LPE | 2012 - |
| - | - | - |
| | 1 Lime Park (now Lime Cottage) | 1981- 1996 |
| Shelagh Claire Lambert | | 1996 - |
| - | - | - |
| Captain Hanchard Goodwin | 2 Lime Park (now Linden House) | 1981 - 1987 |
| | Linden House | 1987 - 2002 |
| | Linden House | 2002 - 2005 |
| Louise Elizabeth Jones | | 2006 - 2013 |
| Susan Harriet Vogt & Phillip John Gallagher | Linden House | 2013 - |
| | 3 Lime Park (now Lime House) | 1953 - 1997 |
| | 3 Lime Park (now Lime House) | 1997 - 2001 |
| | 3 Lime Park (now Lime House) | 2001 |
| Camille Anne-Marie De Kok | | 2001 - 2014 |
| | | 2014 - |
| - | - | - |
| | 4 Lime Park (now Lime) | > 1978 |
| Gerada Hendrika Theodora Christiana Brookfield Van Geel | 4 Lime Park (now Lime) | > 1981 |
| Clare & Nikolai Askaroff | Lime (not a director of LPE Ltd in 2012) | 1981 - 2008 |
| | Lime (not a director of LPE Ltd in 2012) | 2008 - |
| - | - | - |
| Gerada Hendrika Theodora Christiana Brookfield Van Geel | Generating Works | > 1981 |
| | Generating Works | 1982 - 1991 |
| Generating Works Restoration Company | Generating Works | 1991 - 1997 |
| | | 1991 - |
| - | - | - |
| | The Rectory | 1953 -1984 |
| | The Rectory | 1984 - 1985 |
| | | 1985 - 2018 |
| | The Old Rectory | 2018 - |
| John ??? (Builder) | Rectory roofs/walls | 2012 - |
| - | - | - |
| John & Bernard (Bernie) Ford | Farmer - drive to Gardner Street | |
| - | - | - |
| ... | East Lodge | |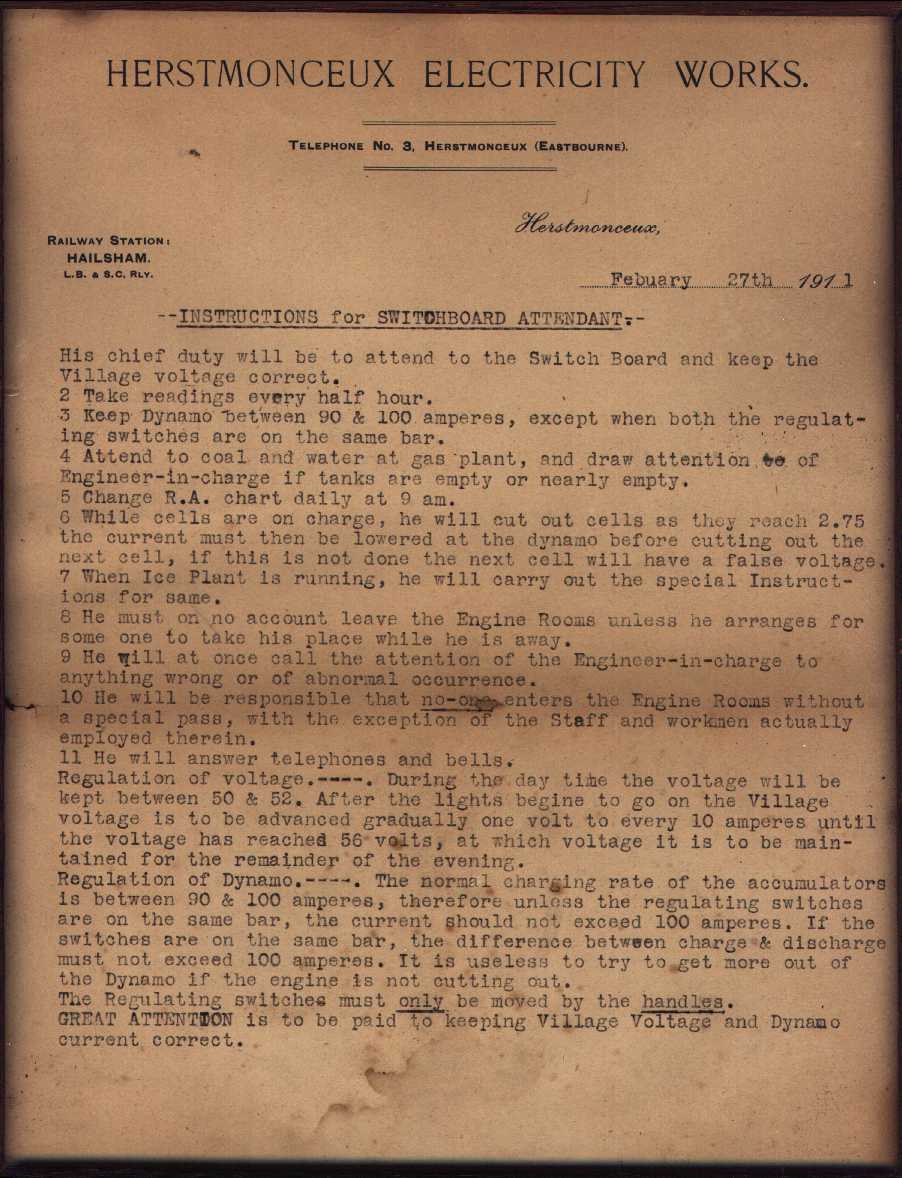 ANTIQUE DOCUMENT - This is an amazingly rare find, a document dated from February of 1911. These are one of a series of instructions to the engineers who were operating the generating machinery in Lime Park. You may notice that in addition to generating electricity for the village, that plant was in situ for making ice. Luxury indeed in 1911.
ANTISOCIAL NEIGHBOURS - The legal height for a row of evergreens like this is two meters. You can see from the six foot fencing panel on the right that the height of these trees is more like fourteen feet. Russell Pike trimmed these trees to just over 12 feet in 2012. When asked why he had not cut them to the correct legal height, he replied that he thought twelve feet was the legal height under the Antisocial Behaviour Act 2003. If you check this out on any Government website you will see that it is 6 feet 6 inches or two meters.
These trees threaten the foundations of the historic Generating Station. The owners have been asked umpteen times to lower them to the correct legal height, but refuse to do the right thing. They also insist on allowing rainwater goods on their buildings to deteriorate to the point where all their guttering is now fallen. The unnecessary additional surface water is seen as a problem, with the same neighbours willfully restricting access over many years in the full knowledge of the problems they are creating for the occupiers of the historic asset. It is hoped that any new owner will be more cooperative.
LINKS & REFERENCE
https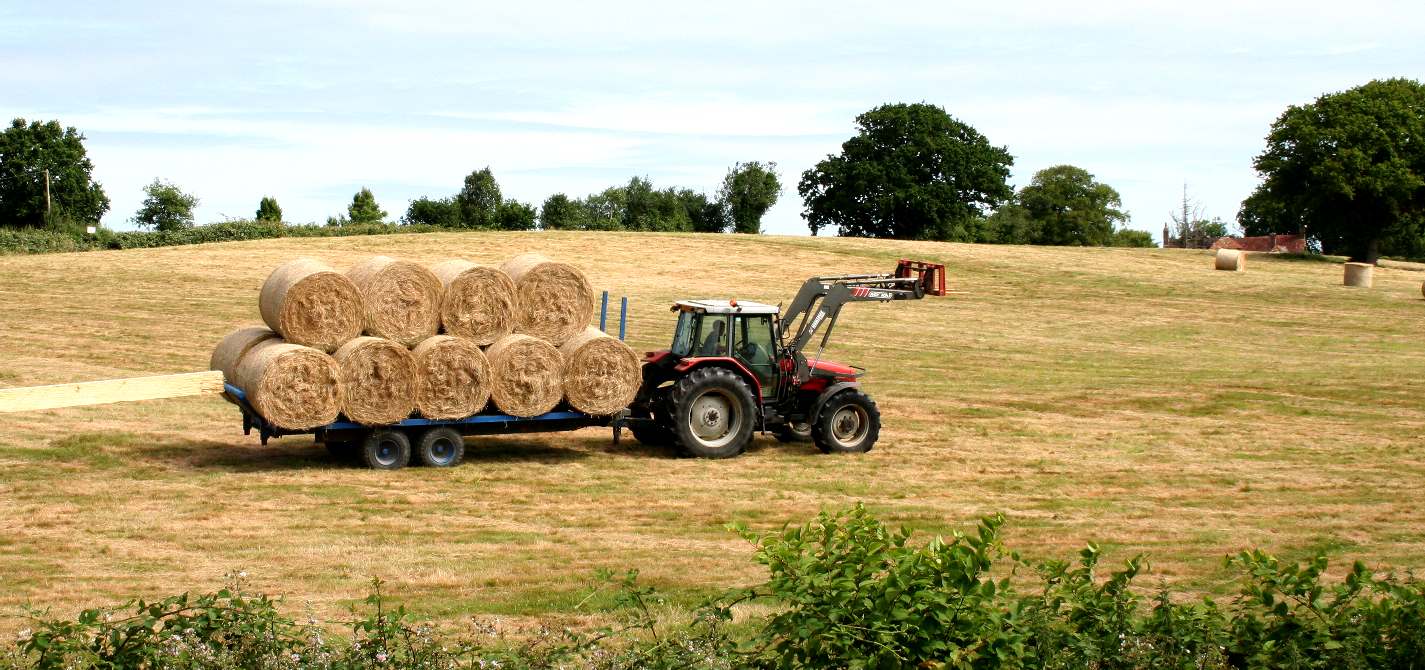 FARMING - The backbone of any society is the production of food to feed the population, though these days much of what we eat is imported from other producers, such as fish farmed in Asia. We can no longer find enough fish locally having exhausted our fisheries. Agriculture is also changing where we have drained the soil for so long with artificial fertilizers that yields will fall, meaning a shift to obtaining protein from the sea - but unfortunately we are disposing of around 8 millions tons of plastic in our seas - poisoning marine life that we need to keep us nourished. Food security is therefore high on the United Nations agenda via the Food and Agriculture Organization.