What is wrong with buying to let?
If you are a lender who lends to a person who already owns their own house, for the purposes of renting a second, third or even more houses or flats to another person, you are creating a two tier society that is based on slavery.
How is that so?
It is not the case that if a landlord rents a property at affordable prices that there is anything wrong with the "Buy To Let" concept - where they become societal benefactors. The problem is that mortgages were invented by building societies to allow ordinary working people to buy their own homes. This was based on the not-for-profit ideal of the "Society" element of the "Building Society" concept. The moment that a Society lends to allow a third party to profit from a house purchase, they are condoning profit making for not working. It is a Blood Sucking concept and the Landlords are the Mosquitoes living off the sweat of the persons they are in effect enslaving. We prefer to think of these landlords as a cancer in society.
Building societies that lend for this purpose
Why is it so popular?
Landlords love the idea that poorer people (those on a lower income) will be paid housing benefit by councils - so that in effect the state is supporting financial slavery. Buy to let, or commercial mortgages (lending) should not be allowed where the target tenant needs to be in receipt of Housing Benefit to be able to afford the rent. Buy to lets are fine if the target tenant can afford the rent from their salary without the support of the state.
But of course, at the moment there is this enormous loophole that thousands of people are exploiting to generate extra income for holidays and a luxury retirement. Margaret Thatcher was one of the Prime Ministers who actively promoted this concept. In so doing she was promoting the idea of a two tier society of Haves and Have-Nots.
And there is the rub, for profiteering is so ingrained in the minds of some politicians that they cannot see anything wrong with it. Their sense of morality is blurred where they are reliant on cheap, imported, labour to bolster an economy in a manner that is unsustainable. They have created an economic Bubble that either has to burst, or be deflated slowly such that the UK does not have to declare bankruptcy.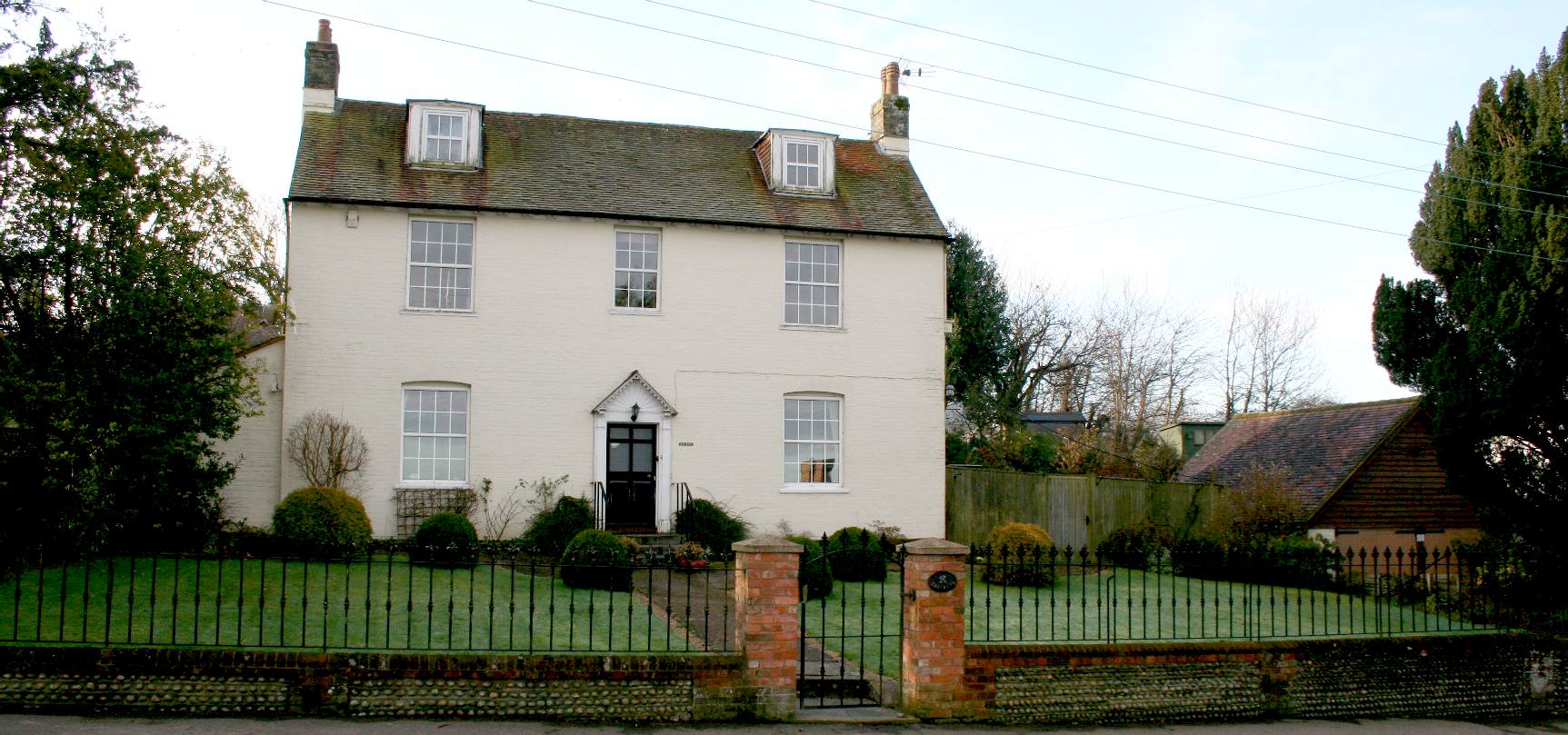 OLD HOUSING STOCKS - Older houses such as this large property in Herstmonceux are great from the point of view of conserving our heritage, but terrible in terms of affordability and building a low carbon economy. We cannot see any energy saving appliances on this property. Can you imagine the heating bills. There is not even any double glazing - because of course that would ruin the period visage.
HOW TO BREAK THE MILLIONAIRE WINDFALL CYCLE
There is a way to break the cycle and not force councils to make compulsory purchases that is speculative in nature and relatively high risk where no value has been set on the land in question. The answer is to set the value of the land by testing the water with an application to the Secretary of State, where the SOS may agree a value and set that in stone so that landowners will know that they cannot reasonably obtain any uplift past that point in time. The proposed method is a practical way of reducing land values, but only for genuinely affordable housing stocks with climate change in mind.
NEXT ....
LINKS
https://www.fwi.co.uk/business/UK-farmland-will-be-cheaper-in-2020-than-now-says-savills.htm
http://www.rics.org/uk/knowledge/glossary/agricultural-land-prices/
https://www.farminguk.com/news/UK-farmland-values-fall-by-an-average-of-10-in-12-months_47618.html
http://www.uklandandfarms.co.uk/agricultural-land-prices-news/land-accounts-for-over-half-of-UK-net-worth/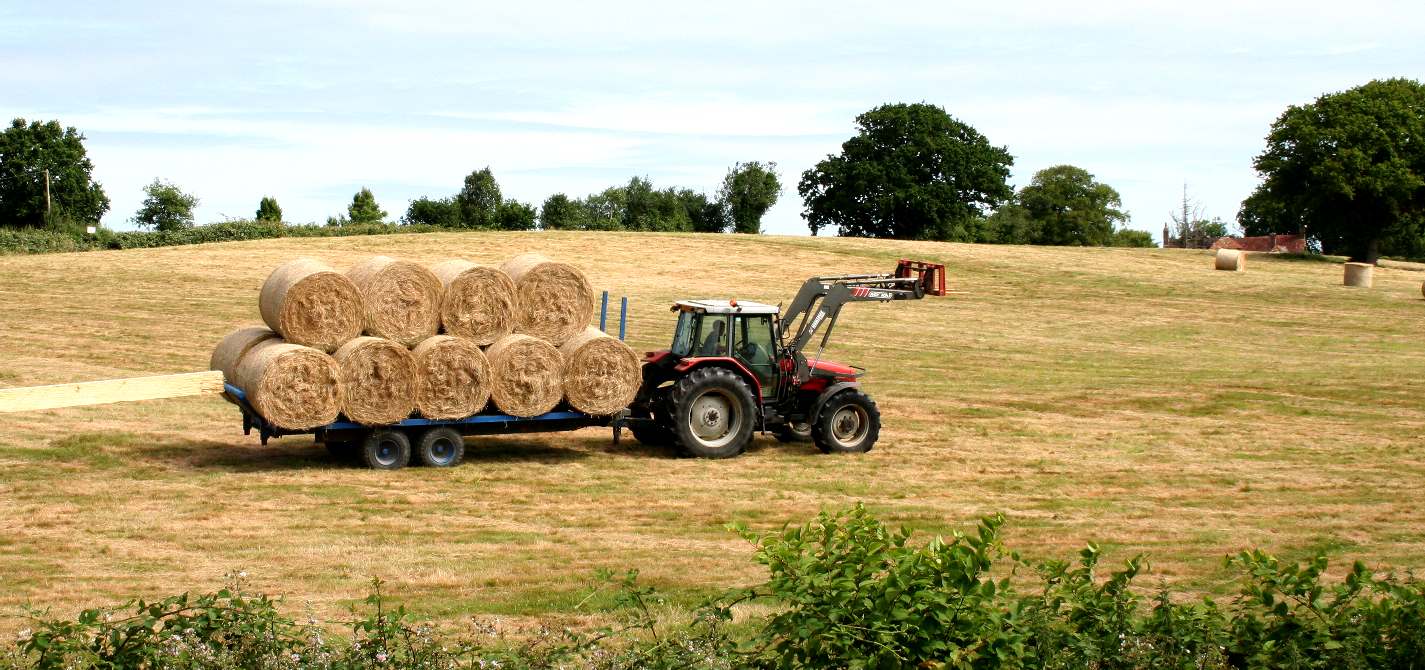 FARMING - The backbone of any society is the production of food to feed the population, though these days much of what we eat is imported from other producers, such as fish farmed in Asia. We can no longer find enough fish locally having exhausted our fisheries. Agriculture is also changing where we have drained the soil for so long with artificial fertilizers that yields will fall, meaning a shift to obtaining protein from the sea - but unfortunately we are disposing of around 8 millions tons of plastic in our seas - poisoning marine life that we need to keep us nourished. Food security is therefore high on the United Nations agenda via the Food and Agriculture Organization.