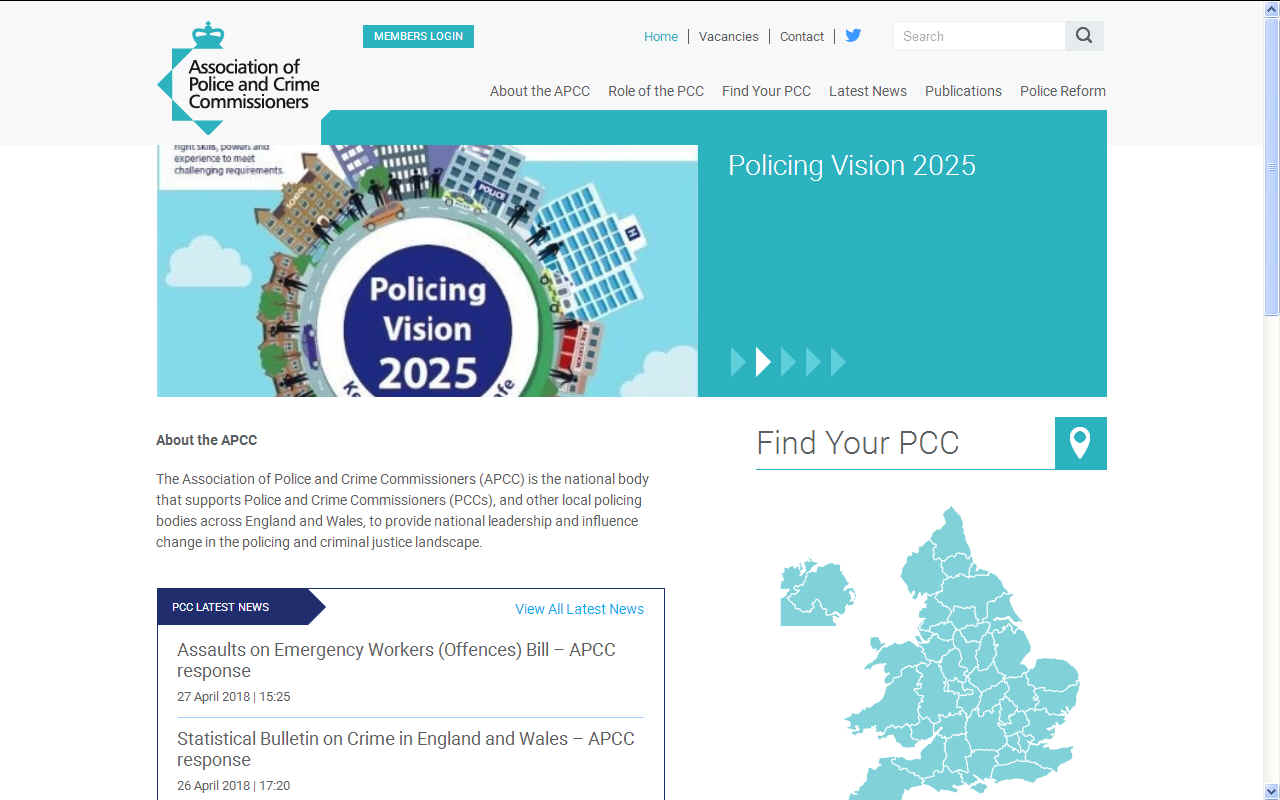 The Association of Police and Crime Commissioners (APCC) is a company limited by guarantee. The APCC services are overseen and directed by the Chairman and board of Directors made up as seen below.

The Association offers the following services to members:

- Provides Information on national policing policy issues and legislation.
- Consults PCCs to enable them to develop policy positions and to influence change.
- Facilitates the leadership of PCCs on national governance structures such as the College of Policing, National - Crime Agency, Police Reform and Transformation Board and other police professional bodies.
- Provides a range of opportunities for members to come together to debate and discuss national policing and - criminal justice policy and engage with senior stakeholders.
- Assists PCCs to share practice and identify ways to achieve efficiencies through collaboration

If this association is anything like the Local Government Ombudsman or Local Government Association they are actually there to thwart any real problems where it looks like serious offences have been committed by the police or the commissioners.
We offer that that is the real reason why a national body is needed to represent PCCs. Elected crime commissioners are unlikely to have the legal expertise to defeat statutory mismatches, let alone get the facts and figures right about their area.

The Association offers that by coming together PCCs will be best able to influence change. A national body helps PCCs make the most of their ability to influence at a national level, and deliver on their manifesto promises. PCCs have an important contribution to make to how national policing services are governed, such as the National Crime Agency and the Police Professional Body. The APCC supports PCCs in providing this leadership at a national level. By sharing best practice and identifying opportunities to work together, or paying for services jointly, the APCC helps PCCs be more efficient and effective. If PCCs identify barriers to delivering their local plans, the APCC takes co-ordinated action that can help remove barriers at a national level.

WHO ARE THE APCC?

All 40 PCCs are members of the APCC, alongside the City of London Police Authority, the Mayor's Office for Policing and Crime for the Greater London Authority, the Greater Manchester Combined Authority, the Jersey Police Authority and the Gibraltar Police Authority. Additionally, our membership includes non-geographic police authorities: the British Transport Police Authority and the Ministry of Defence Police Committee.

HOW WILL THE APCC HELP THEIR MEMBERS?

The APCC is supported by a small, focused team of policing policy professionals with a wide range of experience of representing the interests of local police governance bodies at a national level. One of the main interests is keeping the public in the dark and maintaining the lack of accountability/transparency that the Government are seeking to cure.

In November 2016 the Association of Police and Crime Commissioners adopted a new portfolio approach in which Police and Crime Commissioners have been given the responsibility to lead on policy development in the 21 newly configured portfolio areas.


WHO ARE THE ADVISERS?

Susannah Hancock - Chief Executive
Oliver Shaw - Director of Strategy and Operations
Cat McIntyre - Head of Policy
Simon Efford - Senior Policy Manager
Mark Darby - Senior Policy Manager
Andrew Tremayne - Senior Policy Manager
Paul Dutton - Senior Policy Manager
James Hughes - Senior Policy Manager
Edward Smithwick - Senior Policy Manager
Darryl Preston - Senior Policy Manager
Toby Reeves - Policy, Communications and Support Officer
Richard Denham - Policy, Communications and Support Officer
Will Pryce - Policy, Communications and Support Officer
Jamie Hurst - Communications Manager
Dawn Osborne - Office Manager


WHO ARE THE BOARD MEMBERS?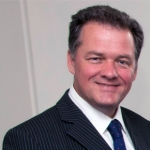 Chair of the APCC - David Lloyd PCC for Hertfordshire

David Lloyd was elected as Police and Crime Commissioner for Hertfordshire in 2012, and was re-elected again in 2016. He is also a member of the National Criminal Justice Board, chair of the Hertfordshire Local Criminal Justice Board and leads on the criminal justice portfolio for the Association of Police and Crime Commissioners.

Prior to his election as PCC, David was the deputy leader of Hertfordshire County Council, alongside a role as borough councillor in Dacorum. His first elected position was as a borough councillor in Milton Keynes.

He has served as chair of the Hertfordshire Police Authority and as the executive member for Fire.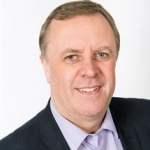 Mark Burns-Williamson PCC for West Yorkshire

Mark Burns-Williamson was elected as the first Police and Crime Commissioner for West Yorkshire on 15 November 2012.

Mark worked across West Yorkshire for over 30 years in public and private sector organisations including West Yorkshire County Council, Castleford Citizens Advice Bureau, Cable Tel Ltd, Cannon, The Rugby Football League and Halifax PLC. In 1998 Mark was elected as a Labour councillor to represent the ward of Castleford Central and Glasshoughton. He became a member of the West Yorkshire Police Authority in 1999 and Chair of the Authority in 2003. He was elected Chair of the Association of Police Authorities in 2011 where he was instrumental in enabling the transition to the formation of the Association of Police and Crime Commissioners (APCC).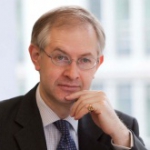 Cllr Simon Duckworth

Simon Duckworth has been an elected City Councillor since 2000. A Member of the City of London's Police Committee, the police governing body for the City of London Police, since 2002, he completed a four-year term as chairman of the committee in April 2012 and currently serves as both its deputy chairman and as chairman of the City's Economic Crime Board. Simon was the City of London's representative to the APA for matters of specialist and strategic policing.

Actively involved in the Association of Police Authorities' (APA) since 2006, Simon served on the APA's Board of Directors and the APA's Strategic Policing and Police Authority Reform Groups. Simon was Chairman of the National Olympics Security Oversight Group, with a seat on the Home Office's Olympic Security Board. He sits on both the Home Office's National Crime Agency Programme Board and its Economic Crime Co-ordination Board, and is also a non-executive director of the Serious Fraud Office (SFO).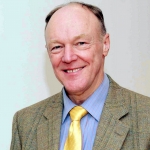 Martin Surl PCC for Gloucestershire

Martin Surl was elected as the first Police and Crime Commissioner for Gloucestershire on 15 November 2012.

As a former senior police officer, Martin worked in policing and crime reduction across the county and in other parts of the UK for the Association of Chief Police Officers (ACPO), which is now the National Police Chiefs' Council (NPCC). For more than 10 years Martin worked with Estonia to help it modernise its police service and develop its crime reduction partnerships. He was an advisor to the European Union and advised the Estonian Government on how it should prepare for EU membership in the field of crime reduction.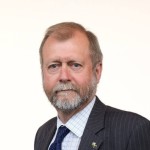 Jeff Cuthbert PCC for Gwent

Jeff Cuthbert was elected as the Police and Crime Commissioner for Gwent in May 2016 after standing down as the Welsh Assembly Member for Caerphilly

After a successful career as an engineer, Jeff went on to work in education, before being elected to the National Assembly for Wales in 2003. In the Assembly he served as Deputy Minister for Skills (2011-2013, with the Technology brief added in 2013) and then Minister for Communities and Tackling Poverty (2013-2014), in which role he introduced the Wellbeing of Future Generations (Wales) Act.

Jeff previously chaired the Welsh Assembly's Committee on Standards of Conduct, and was a member of the Enterprise and Business Committee and the Environment and Sustainability Committee.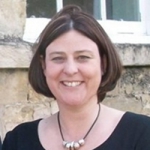 Julia Mulligan PCC for North Yorkshire

Julia Mulligan was elected as the first Police and Crime Commissioner for North Yorkshire on 15 November 2012.

Julia's career began in the car industry in Leeds; she then moved to London for a number of years where she led, planned and managed a wide variety of projects on behalf of commercial and public sector organisations. These included McKinsey & Company, the NHS, Department of Health, Department of Trade and Industry, Ford Motor Company and Telstra Telecommunications (the equivalent of BT in Australia).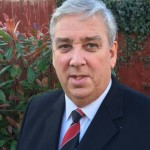 Arfon Jones PCC for North Wales

Arfon Jones was elected the Police and Crime Commissioner for north Wales on 5 May 2016.

Arfon Jones is originally from Harlech and now lives in Gwersyllt, Wrexham with his wife Gwenfair. They have two daughters and four grandchildren.

Arfon was previously a councillor for Wrexham Council for the Gwersyllt West ward but stepped down in May 2017, he continues to be a member of the Gwersyllt Community Council.

Arfon had a successful career with North Wales Police from 1978 to 2008 and retired in the rank of Inspector.


POLICE REFORM

The APCC and the NPCC are working with police leaders to reform and transform policing by 2025. Why?

Globalisation and digitisation presents new challenges that have increased the complexity of the police task. While recorded acquisitive crime has fallen in recent years, recent figures have shown a rise alongside significant increases in cases of child safeguarding and domestic abuse. Serious and organised crime generates new threats, like human trafficking. Terrorism has become more fragmented and harder to combat. As people do more and more online, the threat from cybercrime grows.

Policing has to develop new tactics and capabilities to meet these threats and keep people safe. It also has to ensure it provides effective, value for money service that the public can trust. How?

The APCC, with the NPCC, Staff Associations and the College of Policing, has published a vision for policing in 2025 that sets out why and how the police service needs to transform. The vision was launched at the APCC/NPCC Partnership Summit in November 2016 and is available here.

The vision lays out five priorities for reform:

- local policing;
- specialist capabilities;
- digital policing;
- building a workforce with the right skills for the future;
- improving collaboration in business support services (enabling business delivery).

Police Reform and Transformation Board

Bringing police leaders together, the Police Reform and Transformation Board (PRTB) is supporting the service in making changes aiming to transform policing by 2025. The changes are needed to tackle new threats and improve the service for the public.

The board met for the first time on February 23 2016 and is an unincorporated, voluntary association of its members who work collaboratively to reform policing for the benefit of the public. Its purpose is to oversee and support the change to ensure it is coherent and provides the best service to the public, working with the NPCC coordination committees, APCC portfolio groups, the Home Office and the National Crime Agency. The PRTB's terms of reference are available here.

The board is PCC-chaired with the following members:

- Police and Crime Commissioners
- Chief Constables
- Metropolitan Police representative, Commissioner, MPS
- Other policing bodies representatives – Member City London Police Committee & Mayor's Office Police & Crime
- NPCC Chair
- College of Policing, Chief Executive
- National Crime Agency, Director-General
- Home Office, Director General Crime, Policing & Fire Group
- Her Majesty's Inspector of Constabulary and Fire & Rescue Service, Chief Inspector (observer)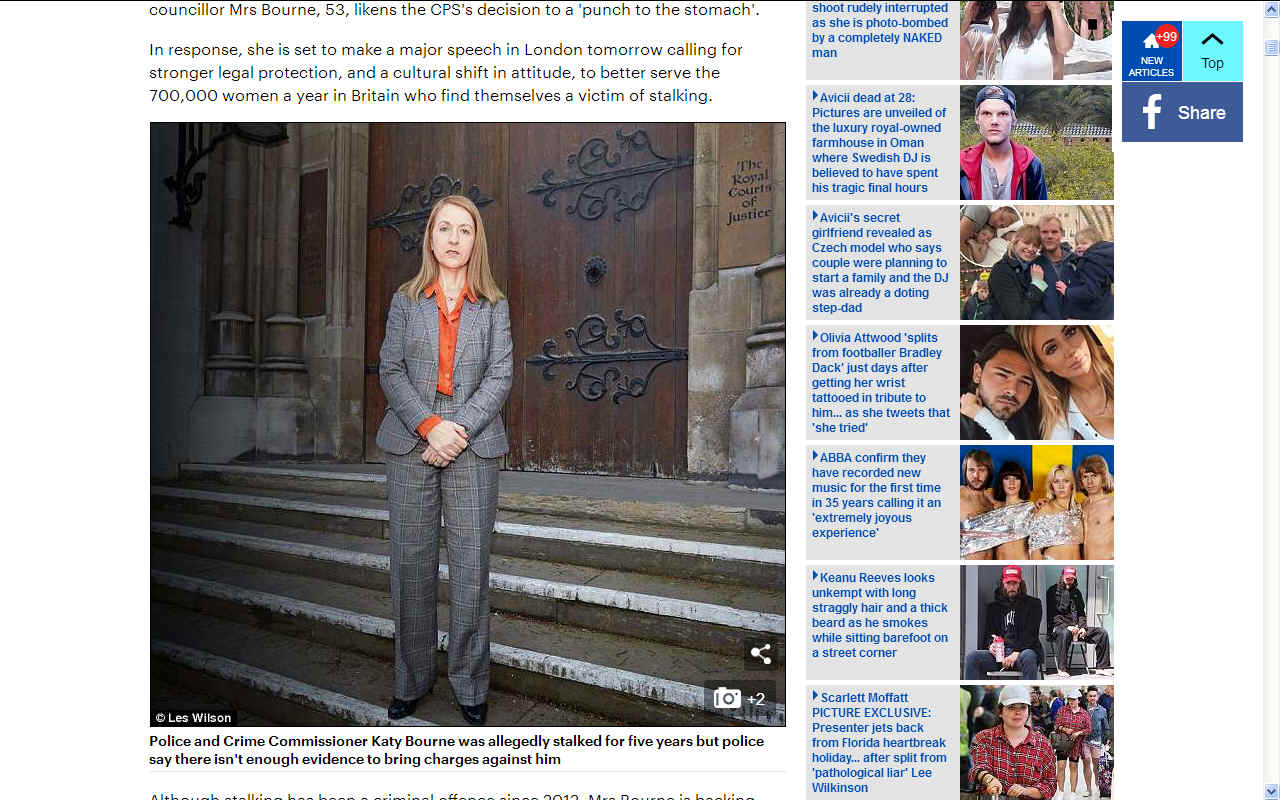 POSSIBLE ABOLITION

There has been controversy over the system of directly elected police and crime commissioners. Issues have included conflict between PCCs and chief constables, questions over PCC expenses, the cost of elections and low voter turnout (below 15%). The Plain English Campaign described the commissioners as "serial offenders" in "mangling of the English language" and the use of "jargon". The former Home Secretary Theresa May, who introduced the system, considered it to have had mixed success. The Liberal Democrats have indicated that they would scrap the positions. In light of this, the Liberal Democrats boycotted the 2014 South Yorkshire PCC by-election. The replacement of some PCCs with directly-elected mayors is expected to occur as a result of the Cities and Local Government Devolution Act 2016.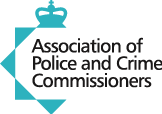 CONTACTS

The Association of Police and Crime Commissioners
Lower Ground, 5-8 The Sanctuary
Westminster, London SW1P 3JS
Company Number: 05214716

Fax: 020 7222 4157
Telephone: 020 7222 4296
Email: enquiries@apccs.police.uk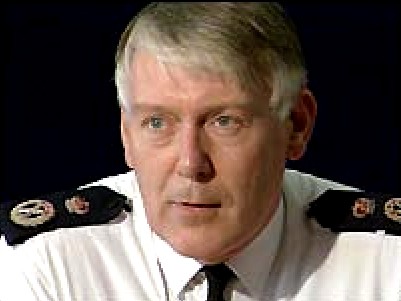 Paul Whitehouse was ordered to resign by David Blunkett, the then Home Secretary because of the Report that condemned Whitehouse in respect of the James Ashley shooting in 1998 and the raid that was:
"authorised on intelligence that was not merely exaggerated, it was determinably false ... there was a plan to deceive and the evidence concocted."

Sir John Hoddinott concluded that the then chief constable of Sussex Police:

"wilfully failed to tell the truth as he knew it, he did so without reasonable excuse or justification and what he published and said was misleading."

Sir John also found evidence against Deputy Chief Constable Mark Jordan. That included criminal misfeasance and neglect of duty, discreditable conduct and aiding and abetting the chief constable's false statements. There was suggested evidence of collusion between some or all of the chief officers and an arguable case of attempting to pervert the course of justice.

In a letter dated 27 June 2001, Sir Alistair Graham, the then chairman of the Complaints Authority, stated:

"it is not possible to let you have a copy of Barbara Wilding's and John Hoddinott's reports as section 80 of the Police Act 1996 specifically debars us from doing this except in special circumstances." Hence, the Report that would have confirmed to the public what many already have complained about was blocked by Paul Whitehouse and his merry men. But we know of recent cases where such collusion and concocted evidence was used to target another member of the public that Wealden want to ruin in the same way that James Ashley was a police target - to protect the real criminals in society.
With such damning evidence of local police corruption it is obvious that we need a very robust mechanism to keep law and order running legally and above board. We cannot have reports into what amounts to serious crime within the ranks of our law enforcement officers being secretive - and that brings us to the Masons and the secret chain of command that nobody wants you, the public, to know about.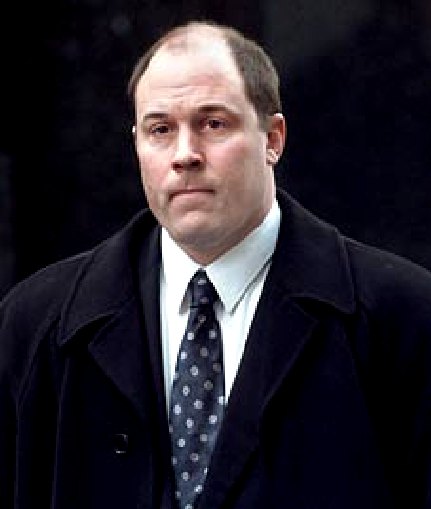 ANOTHER POTENTIAL ARMED RAID IN THE MAKING
Christine Nuttall prepared a report in 1997 of a site visit with her chum David Phillips for Derek Holness alleging assault and mental illness on the part of one of a Wealden Action Group political activist. Mr Holness used this report to write to Inspector Tim Mottram asking for police support in respect of suspected firearms at the home of this target, presumably seeking an armed police raid against their victim. It all hinged on their being firearms on the premises and the willingness of Inspector Mottram to be part of a shooting based on misinformation. Fortunately, this police officer was not willing to go along with it. He visited the site and spoke with the target who was more than willing to show that all he had on the premises were sporting air rifles for vermin control and that he was quite a stable person despite years of mental torture from the 185 recorded site visits by the offending council officers.
There are though other ways to skin a cat and Wealden working with Sussex Police did not give up. They used the acrimonious break up of a relationship to the daughter of a former councillor to fabricate a case of sexual assault and rape, though she loved all the police attention and would have said anything to get back at the chap for calling off the engagement to her mother. The only problem with that being that the the girl who they were grooming for the part was still intact and a virgin. The target though was still convicted with the help of a cooperative Judge who made (possibly deliberate) evidential errors in summing up and a solicitor and barrister duo who were not prepared to challenge the so-called expert medical evidence. Lord Blunkett aided and abetted the stitch-up by introducing the Sexual Offences Act 2003 that reversed the burden of proof, where a defendant stands in a dock guilty and has to prove innocence, contrary to Articles 10 and 11 of the Universal Declaration of Human Rights and Article 6 on the European Convention of Human Rights.
LINKS & REFERENCE
http://www.apccs.police.uk/
https://www.police.uk/sussex/pcc/
https://www.police.uk/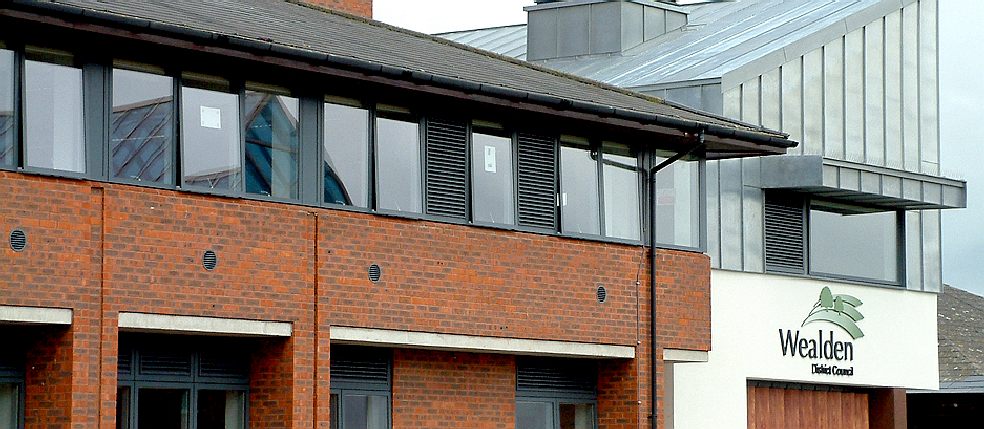 HIVE OF CORRUPTION - These are the offices in Hailsham where your taxes are converted to planning consents for friends of the civil servants who rule the roost. The Sussex police will never investigate their chums but will do all they can to ruin members of the public who make waves.
This is possible because the police forces in Britain are not accountable to anyone. Ms Katy Bourne was appointed to change that but appears to have fallen in with Giles York and his underlings to re-work the system to keep things as they were. We are sure that Parliament will not be amused.