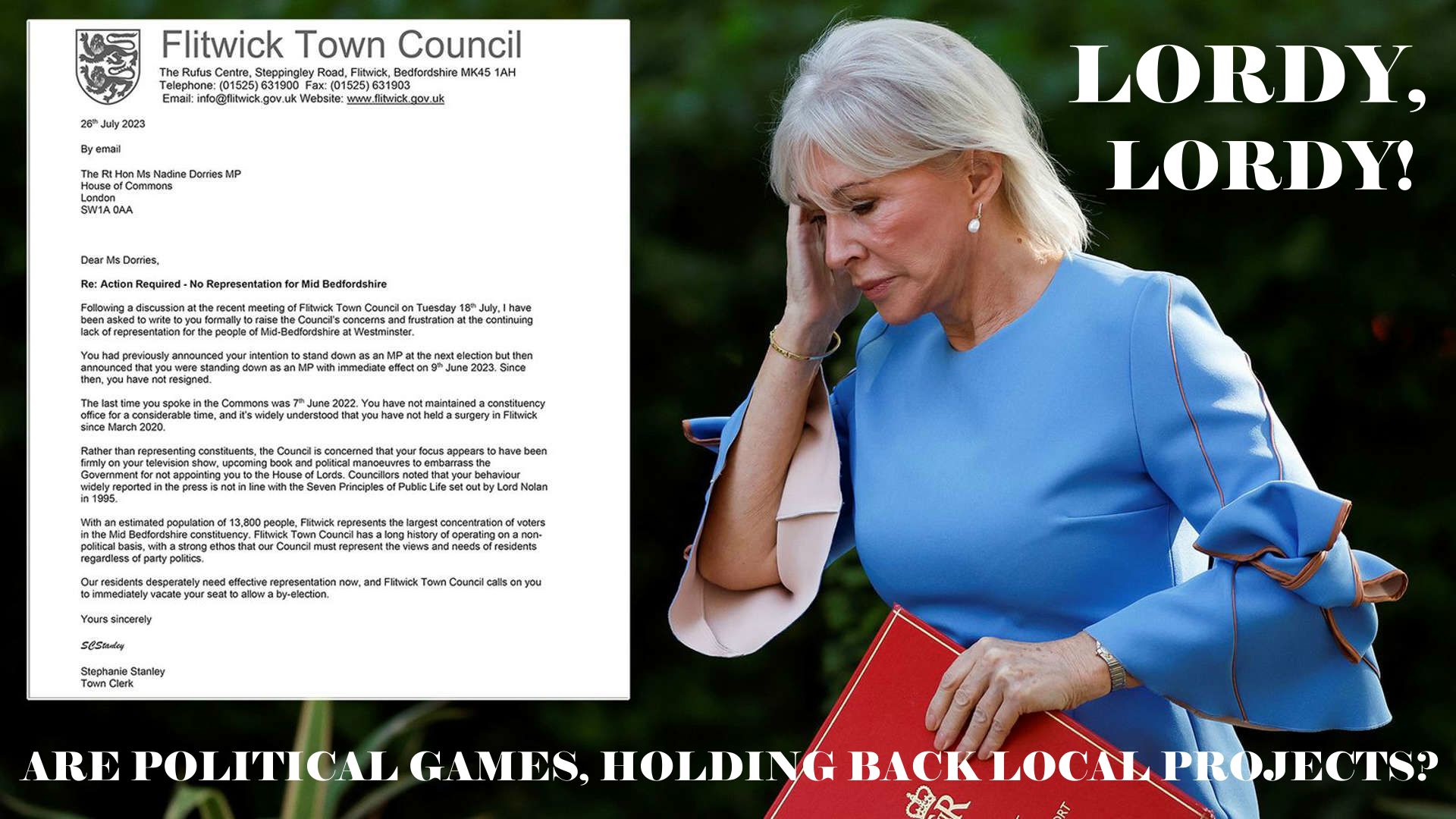 SKY NEWS 26 JULY 2023 - COUNCIL DEMANDS NADINE DORRIES RESIGNS AS MP 'IMMEDIATELY'

A local council in Nadine Dorries's constituency is demanding she resigns as an MP "immediately", saying "residents desperately need effective representation now".

The former culture secretary announced on 9 June that she was standing down as an MP "with immediate effect", just ahead of her close ally Boris Johnson's own exit from parliament.

But she still hasn't formally resigned and remains the representative for Mid-Bedfordshire.

In a terse letter to Ms Dorries, Flitwick Town Council said the issue had been raised at a recent meeting, and councillors wanted her to "immediately vacate" her seat to allow a by-election.

"Rather than representing constituents, the council is concerned that your focus appears to have been firmly on your television show, upcoming book and political manoeuvres to embarrass the government for not appointing you to the House of Lords," wrote the council's town clerk, Stephanie Stanley.

"With an estimated population of 13,800 people, Flitwick represents the largest concentration of voters in the Mid-Bedfordshire constituency.

"Our residents desperately need effective representation now, and Flitwick Town Council calls on you to immediately vacate your seat to allow a by-election."

The town mayor, Councillor Andy Snape, said demands had been growing across the community for Ms Dorries to "do the right thing rather than continue to hold the people of Mid-Bedfordshire to ransom while she plays political games for personal gain".

He claimed the MP had not held a surgery in the town since March 2020 and had not maintained a constituency office "for a considerable time".

Councillor Snape also said her "absence and lack of interest/contribution" had held back local projects, as he hit out at her living in the Cotswolds rather than in her constituency.

In a statement on social media, he added: "It's the job of our MP to represent the views of Mid-Bedfordshire constituents in parliament and hold the government accountable, pushing for positive changes to policy and legislation.

"In my personal opinion, Dorries hasn't done this.

"Her focus appears to be firmly on her TalkTV show, her new Daily Mail column, and, more recently, her upcoming tell-all book and exerting as much pressure as possible to embarrass the government into giving her a peerage.

"Regardless of your political viewpoint, Mid-Bedfordshire residents desperately need representation at Westminster. It's time for Dorries to put Mid-Bedfordshire first and let someone else have a go."

Ms Dorries announced her resignation last month, just hours before Mr Johnson quit in protest against the Privileges Committee findings - ruling he deliberately misled parliament over lockdown breaking parties in Downing Street.

At the time, she said a "new life is opening up" in front of her, so it was the right time to step down.

However, rumours swelled that she had been in line for a peerage and was cut from Mr Johnson's resignation honours list at the last minute to ensure it got the sign off from the current incumbent in Number 10.

In the following days, Ms Dorries said she would not formally resign until after she got answers from Downing Street about why she did not get her peerage.

"It is absolutely my intention to resign," she tweeted. "But given what I know to be true and the number of varying and conflicting statements issued by Number 10 since the weekend, this process is now sadly necessary."

The delay to her exit has drawn criticism from all over the House, with the Tory chair of the public administration and constitutional affairs committee referring to her as the "lingering member for Mid-Bedfordshire".

Liberal Democrat MP Sarah Olney said the letter showed people were "fed up with being taken for granted", adding: "While families across Bedfordshire are struggling to see a GP and facing soaring mortgage costs, Nadine Dorries continues to hold on to a job she has no interest is doing.

"Dorries needs to step aside now to give people the chance to elect a proper local champion, one that will stand up for them and champion their voices in parliament."

Sky New has contacted Ms Dorries for a response to the town council's letter.

The Mid Bedfordshire Conservative Association had no comment on the row, telling Sky News: "This letter was addressed to Nadine, and therefore a matter for her."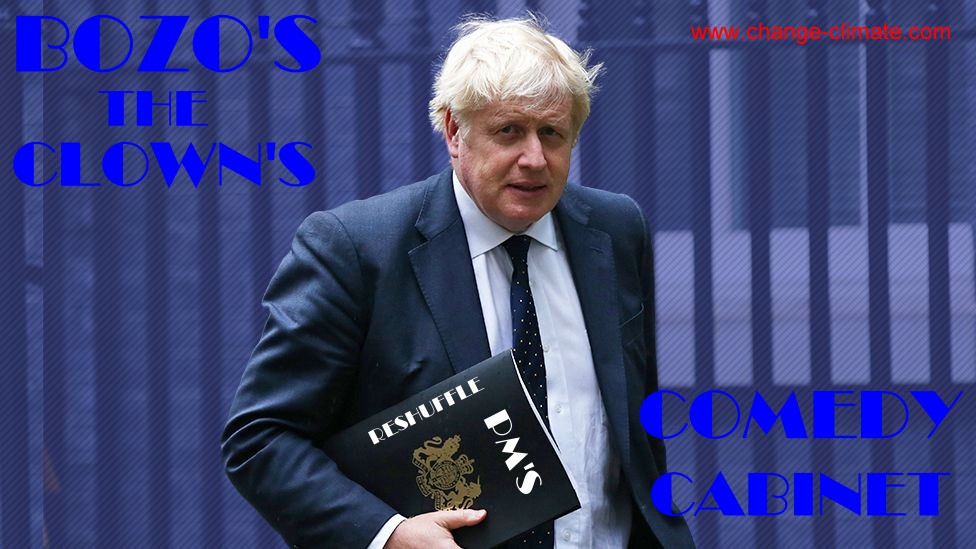 COP OUT CABINET - The Conservative government hosted FLOP26 in Scotland in November 2021. These were the cabinet MPs at the time of the unmitigated cop-out by China, India, USA and Russia, who must have taken one look at the shambles of a UK administration, plagued by sleaze and corruption at every 'U' turn - and wondered why anyone was taking the time to even consider making concessions, let alone commit to stop burning coal. The UK has become so reliant on other nations for just about everything, that we have lost the ability to make do and mend - as in World War Two. Boris says one thing in his rousing speeches, then fails to deliver. Because his cabinet don't have a clue how to implement a zero carbon infrastructure, let alone introduce policies for a sustainable economy. All they can do is throw out a few crumbs, penny-pinch on taxes and pray for a miracle - in the form of a genius technological solution. They will let the rich and Nazi corporations, get away with blue murder, so long as the party political contributions (and free holidays) keep rolling in. There are no miracle solutions chaps, it is like the Dam Buster's mission, a lot of hard work and a daring team, to drive the bargain home.
And as for being an MP and having two jobs. You've been getting away with that for far too long. Everyone knows that being a productive MP is a full time job. There are now quite a few cases of MPs not replying to correspondence, and one where a cheeky chappie, allegedly, pretended he'd visited his constituency using an old photograph as proof. It seems they are just reaping their MP salary, while concentrating on gaining consultancy work, using the MP status to network and land a big fish.

| | | | |
| --- | --- | --- | --- |
| Boris Johnson | Rishi Sunack | Priti Patel | Liz Truss |
| Stephen Barclay | Ben Wallace | Lord David Frost | Anne-Marie Trevelyan |
| Sajid Javid | Nadhim Zahawi | Nadine Dorries | Kwasi Kwateng |
| Michael Gove | Therese Coffey | Dominic Raab | Grant Shapps |
| George Eustice | Brandon Lewis | Alister Jack | Simon Hart |
| Baroness Evans | Oliver Dowden | Alok Sharma | Nigel Adams |
THE DIRTIEST DOZEN G20 COUNTRIES BY COAL, GAS & OIL PRODUCTION/BURNING, AND FOREST CLEARANCE
Chinese President

Xi Jinping

US President

Joe Biden

EU President

Ursula von der Leyen

Indian PM

Narendra Modi

Vladimir Putin

Russian PM

Japanese PM

Fumio Kishida

Kim Boo-kuym

South Korean PM

Mohammed bin Salman

Saudi Arabian Ruler

Justin Trudeau

Canadian PM

Jair Bolsonaro

Brazilian PM

Joko Widodo

Indonesian PM

Scott Morrison

Australian PM
G20 abusers will say they had no choice. They needed to keep burning coal, gas and oil for their economies - just like the camp guards at the many concentration camps, they were forced into business as usual. In the case of the camp guards, they argued they were just following orders. But that is not true. We all have choices. There are clean alternatives, such as solar and wind power. There is no need to keep building coal fired electricity generating stations, and no need to drive carcinogenic petrol or diesel vehicles that contribute to lung cancer. We have hydrogen fuel cells, electrolyzers and zero emission electric vehicles.
If you are going to increase electricity capacity, it makes sense to invest in renewable energy, unless it is that the fossil fuel giants are lubricating the works with party donations. If that is the case, we say that such contributions should be transparently declared, that the public is informed as to what is guiding policy decisions.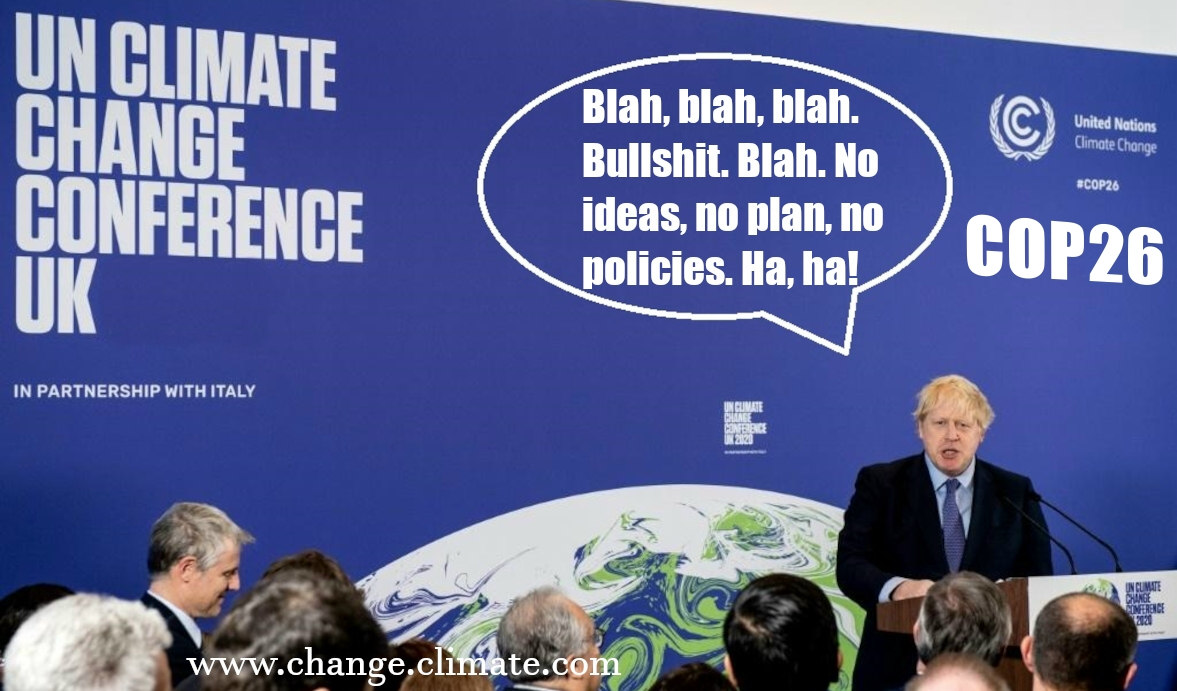 FOSSIL FOOLS - Geriatric politicians with 'climate-senile' policies will find in difficult to break away from their corrupt ways, as part time politicians with two jobs. Their main job being to find paid consultancy work, rather than craft policies and create statute that works to protect our voters from lung cancer, energy shortages and a lack of affordable (sustainable) housing.
The 'zerophobics' are the undertakers of the political world, sending millions of ordinary people to an early grave, while loading us with NHS, hospital and staff costs that would not be needed if we had clean air in our cities.
Basically, the longer you are in politics, the more likely you are to be exposed to bribes, from climate deniers, mostly fossil fuel and energy companies, looking to keep on pumping toxic fumes into the atmosphere, so they can keep making money. The political undertakers are working with them to keep hospitals stocked with cancer victims. They are blood sucking vampires, draining what little you had saved for your retirement.
1995 COP 1, BERLIN, GERMANY
1996 COP 2, GENEVA, SWITZERLAND
1997 COP 3, KYOTO, JAPAN
1998 COP 4, BUENOS AIRES, ARGENTINA
1999 COP 5, BONN, GERMANY
2000:COP 6, THE HAGUE, NETHERLANDS
2001 COP 7, MARRAKECH, MOROCCO
2002 COP 8, NEW DELHI, INDIA
2003 COP 9, MILAN, ITALY
2004 COP 10, BUENOS AIRES, ARGENTINA
2005 COP 11/CMP 1, MONTREAL, CANADA
2006 COP 12/CMP 2, NAIROBI, KENYA
2007 COP 13/CMP 3, BALI, INDONESIA
2008 COP 14/CMP 4, POZNAN, POLAND
2009 COP 15/CMP 5, COPENHAGEN, DENMARK
2010 COP 16/CMP 6, CANCUN, MEXICO
2011 COP 17/CMP 7, DURBAN, SOUTH AFRICA
2012 COP 18/CMP 8, DOHA, QATAR
2013 COP 19/CMP 9, WARSAW, POLAND
2014 COP 20/CMP 10, LIMA, PERU
2015 COP 21/CMP 11, Paris, France
2016 COP 22/CMP 12/CMA 1, Marrakech, Morocco
2017 COP 23/CMP 13/CMA 2, Bonn, Germany
2018 COP 24/CMP 14/CMA 3, Katowice, Poland
2019 COP 25/CMP 15/CMA 4 Spain
2020 - Postponed - A year without any progress, that the planet can ill afford
2021 COP 26 Glasgow, Scotland 1st-12th November
COP 27 EGYPT 2022 - We doubt there will be any real progress at the next conference of the parties. The United Nations' have no teeth, but they can give you a nasty suck, if you bother turning up for a chat.
The only way to beat the coal furnaces in China, India, Russia and the USA, is to switch to electric transport and green hydrogen for fuel. Then, slap (carbon tax) import duty on all otherwise cheap goods made with electricity generated with coal. These are flooding our markets, and must be tax adjusted to reflect the damage fossil fuels are doing to the planet. We could start making goods again for ourselves, or at least muck in with Europe. Or, maybe even think of re-joining the Union, to add what muscle we can to take on the rest of the world and stop desertification.
We could "carbon tax" the mega-rich, since most of them are climate deniers - as that is how they made their money, or by exploiting the average man in the street. Then there is banking, issuing loans with paper money that is not linked to anything real, in terms of how much food and energy the planet can sustainably produce.
We must also embark on a massive reforestation programme, including extra planting for affordable homes and carbon lock, and try to do something about our plastic polluted oceans and carcinogenic fisheries.
We might begin to source food and raw materials from United Nations members who are in the clean up programme. Leave the climate criminals to hang themselves. Don't forget that carbon monoxide is a killer, and petrol and diesel engines kill between 7-8 million people a year from lung cancer and other respiratory diseases. That is three times the death rate of Covid19. And that is why we say anyone not doing their best to eliminate greenhouse gases, are climate criminals. They are literally murdering humans by the millions. More than the Nazis on a blow by blow basis.
If all else fails, we hear that humans taste like pork and veal, and there will be billions if viewed as livestock. The bad news for politicians is, a hungry mob tend to enjoy leaders who let them down. We'd rather you honed up your action plans, than the public (eventually) need to sharpen their knives.
CABINET MPS -MARCH 2020
Chancellor Exchequer

Priti Patel

Home Secretary

Dominic Raab

Foreign Secretary

Michael Gove

Chancellor D. Lancaster

Ben Wallace

Defence Secretary

Matt Hancock

Health & Social Care

Liz Truss

International Trade

Gavin Williamson

Education

Oliver Dowden

Culture

Alok Sharma

MP Reading West

Robert Jenrick

Housing, Local Gov.

Therese Coffey

Work & Pensions

Robert Buckland

Justice

Anne-Marie Trevelyan

International Dev.

Transport

George Eustice

Environment

Brandon Lewis

Northern Ireland

Alister Jack

Scottish Sec. State

Simon Hart

Welsh Sec. State

Baroness Evans

Leader Lords

Amanda Milling

Party Chairman

Jacob Rees-Mogg

Leader Commons

Mark Spencer

Chief Whip

Suella Braverman

Attorney General

Stephen Barclay

Treasury Sec.
LINKS & REFERENCE
https://www.gov.uk/
UN CLIMATE ACTION PORTFOLIOS
1. Finance
2. Energy Transition
3. Industry Transition
4. Nature-Based Solutions
5. Cities and Local Action
6. Resilience and Adaptation
7. Mitigation Strategy
8. Youth Engagement & Public Mobilization
9. Social and Political Drivers